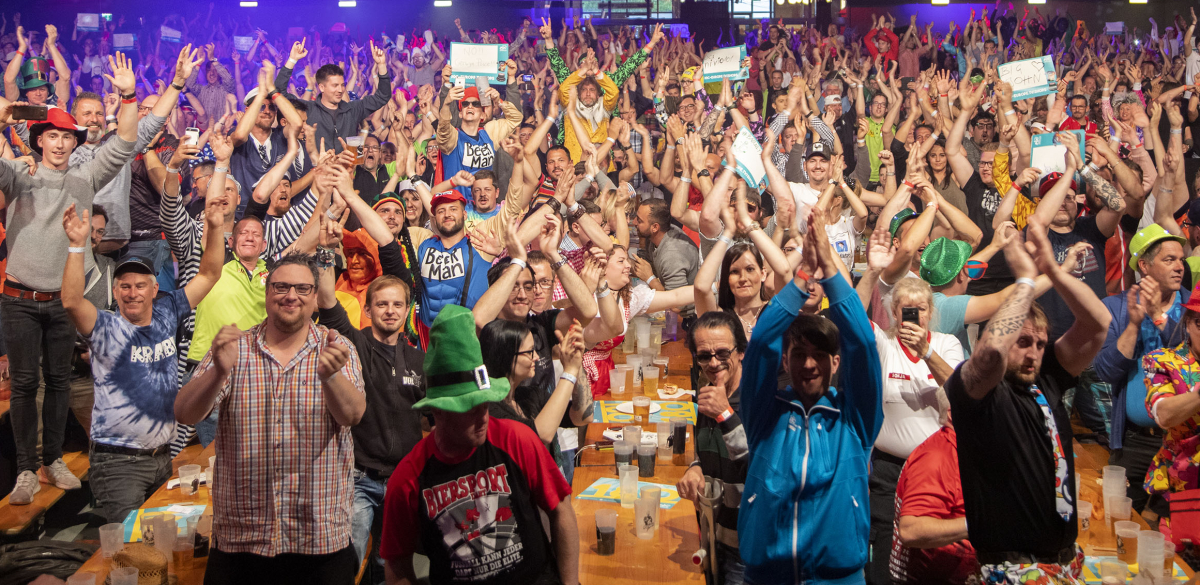 Prague and Hasselt have completed the line-up of destinations on the 2020 European Tour, which will visit more countries than ever before next year.
Following the huge success of the PDC's first visit to the Czech Republic in 2019, the stars of the PDC will return for the second staging of the Czech Darts Open at Hala Královka, Prague from October 16-18.
The Prague event will be the 13th and final event on the 2020 European Tour, after which the 32-player field will be confirmed for the 2020 European Championship in Dortmund, Germany.
In a new addition from the original 2020 PDC calendar announcement, the 2020 European Tour will now begin with the Belgian Darts Championship at the Expo Hasselt from February 28-March 1.
The first European Tour in Belgium will be staged at the complex which hosted the European Championship from 2015-2017.
The 2020 European Tour will also visit Hungary for the first time alongside events in Germany, Austria, the Netherlands and Gibraltar.
Tickets for the Belgian Darts Championship, European Darts Grand Prix and European Darts Open will go on sale on Monday November 11 through pdc-europe.tv
Further event tickets will go on sale in the coming weeks through PDC Europe.
2020 PDC European Tour dates

ET1 - Belgian Darts Championship
February 28-March 1, Expo Hasselt, Hasselt
 
ET2 - European Darts Grand Prix
March 20-22, Glaspalast, Sindelfingen
 
ET3 - European Darts Open
March 27-29, Ostermann Arena, Leverkusen
 
ET4 - German Darts Grand Prix
April 11-13, Zenith, Munich
 
ET5 - Austrian Darts Open
May 1-3, Steiermarkhalle, Graz/Premstatten
 
ET6 - Hungarian Darts Trophy
May 8-10, ERD Arena, Budapest
 
ET7 - International Darts Open
May 22-24, SachsenArena, Riesa
 
ET8 - European Darts Masters
June 26-28, Arena Trier, Trier
 
ET9 - German Darts Championship
July 3-5, Halle 39, Hildesheim
 
ET10 - German Darts Open
July 10-12, Sparkassenarena, Jena
 
ET11 - Dutch Darts Masters
September 11-13, WTC Leeuwarden, Leeuwarden
 
ET12 - Gibraltar Darts Trophy
September 25-27, Gibraltar
 
ET13 - Czech Darts Open
October 16-18, Hala Královka, Prague
2020 European Championship
October 29-November 1, Westfalenhalle, Dortmund