Michael van Gerwen insists there is no extra pressure on him to claim back-to-back world titles for the first time at the 2019/2020 William Hill World Darts Championship.
Looking ahead to his title defence at Alexandra Palaxce, Van Gerwen was understandably in confident mood, having lifted seven TV titles in 2019.
The three-time World Champion has never defended a world title, but the Dutchman insists he doesn't feel any added pressure to do so for the first time.
"People love to make up a story somehow so it doesn't bother me that I've never defended it," said Van Gerwen, who will begin his World Championship title defence against Jelle Klaasen or Kevin Burness.

"They said it too about the World Grand Prix and I defended that this year, so I won't be getting involved in anything like this.
"I prepared quite well for this tournament by winning the Players Championship Finals, my opponents threw everything at me but it wasn't enough.
"I have a big target on my back and when you're doing well all the time a lot of people don't want you to win.
"I showed some weakness in the summer but then to bounce back feels even better, I love proving people wrong when they doubt me.
"If I'm at my very best the other players cannot beat me, but you have to show it on the stage and you can't make mistakes.
"Whoever is on my path I want to destroy, simple."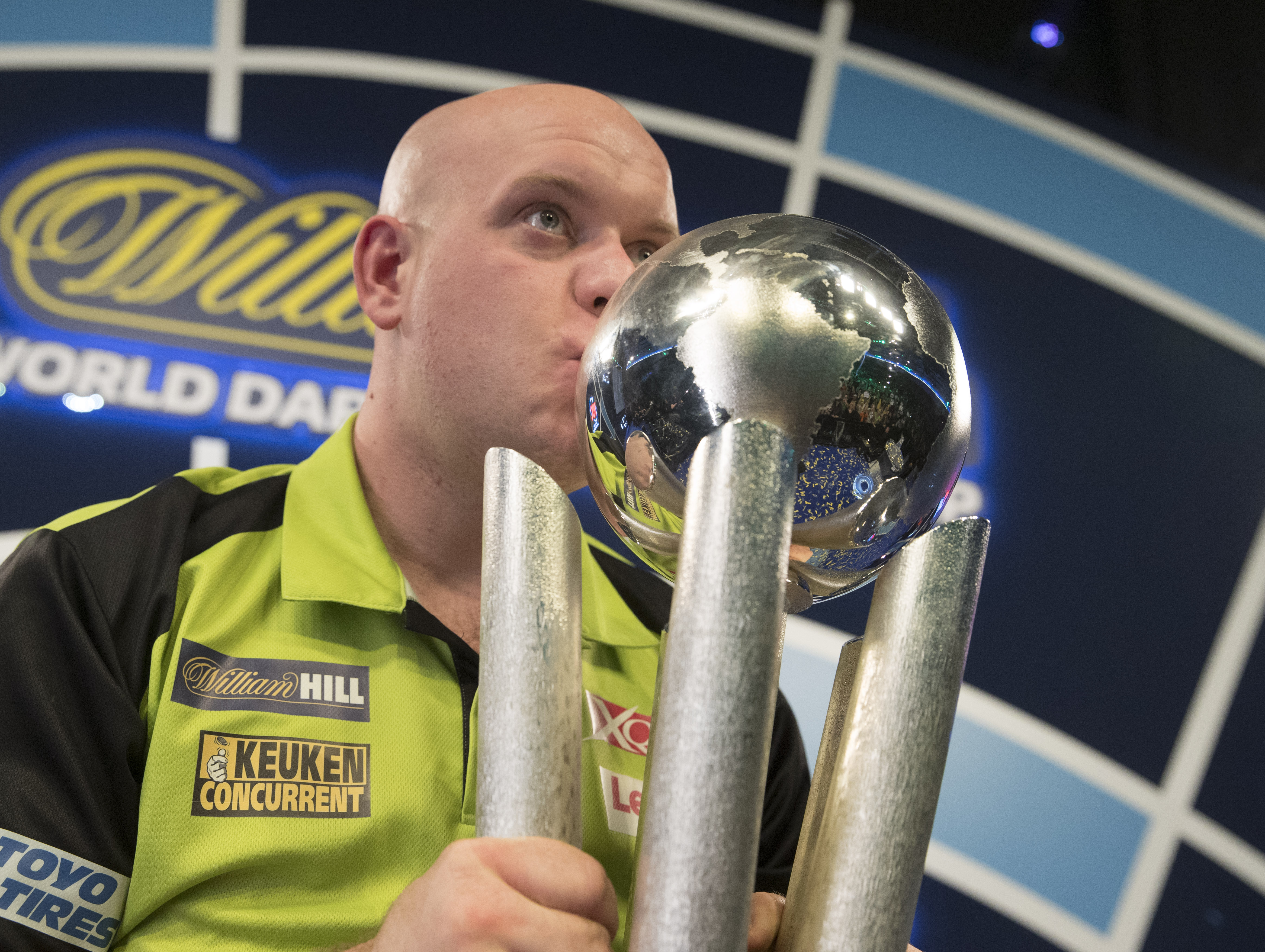 Van Gerwen also revealed that he is eyeing Phil Taylor's record of televised titles, having recently lifted his 50th individual televised title in the PDC
The Dutchman reached his half-century at the Players Championship Finals in November just seven years on from his first, and has his sights set on Taylor's haul of 94 TV trophies.
"You always have to set yourself targets and one of mine is to beat Phil's record of TV titles," Van Gerwen continued.
"You have to be realistic and say probably no one is ever going to be a 16-time World Champion again, but to win 100 TV titles I think is definitely possible.
"To beat any record set by Phil Taylor would mean a lot to me because of how good he was for the sport both in darts and the mental aspect of the game.
"Unfortunately he beat me in our only world final and one of my big regrets is not being able to put that right.
"But you have to move on, I'm still doing okay so it's nothing to worry about."
The 2019/2020 William Hill World Darts Championship will be held from December 13-January 1 at Alexandra Palace in London.
The tournament will be broadcast live on Sky Sports in the UK, on PDCTV-HD for Rest of the World Subscribers and through the PDC's worldwide broadcast partners including DAZN and RTL7.