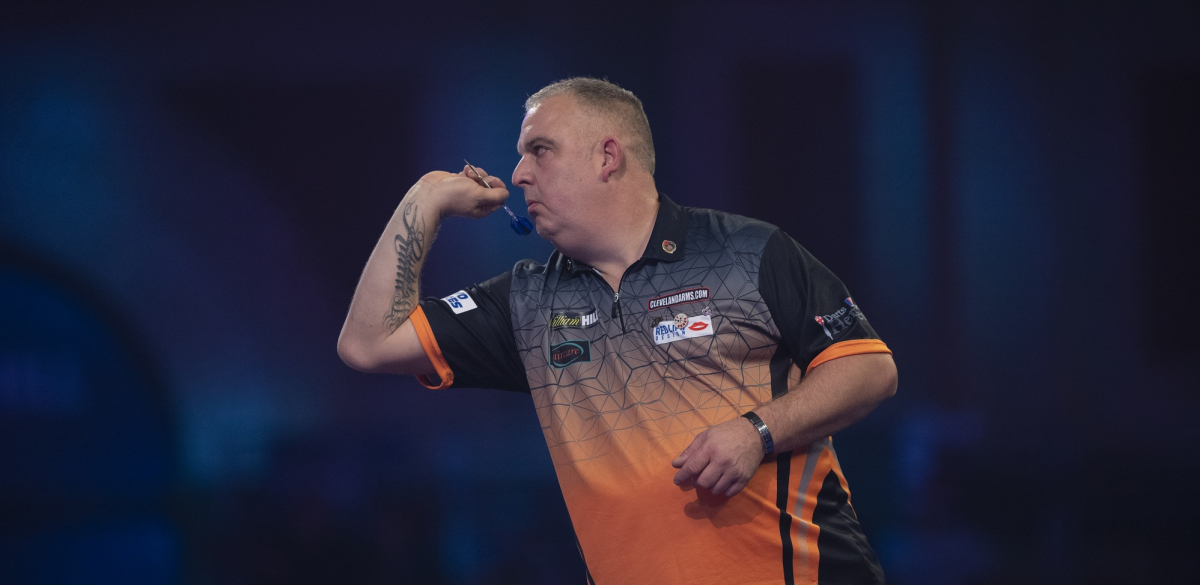 James Richardson headlined the final five players to win spots in the Ladbrokes UK Open through the Rileys Amateur Qualifiers.
Richardson will make his seventh UK Open appearance next month after defeating Ryan Harrington in the final of the Rileys Harlow knockout on Saturday.
A four-time World Championship qualifier, Richardson lost his PDC Tour Card at the end of 2019 but will remain in the spotlight after being one of the 16 Rileys Amateur Qualifiers for the UK Open.
Darren Beveridge, a PDC Unicorn Challenge Tour event winner in 2019, will compete in his second successive UK Open after qualifying at Rileys Greenock.
Jason Askew, the son of seven-time UK Open qualifier Dave, will play in the event for the first time after he won the Rileys London Victoria knockout.
Justin Smith, a 22-year-old from Wales who has both Challenge and Development Tour experience, won the Rileys Liverpool Qualifier to secure his UK Open debut.
The youngest player in the UK Open field next month will be Alfie Thompson, a 16-year-old who won through at Rileys Norwich to earn his first appearance in a televised event.
2020 Ladbrokes UK Open
Rileys Amateur Qualifiers
Saturday January 25 - London Victoria (Jason Heaver)
Saturday February 1 - Aberdeen (Jamie Clark)
Saturday February 1 - Chester (Adam Huckvale)
Saturday February 1 - Norwich (Kelvin Self)
Saturday February 1 - Wolverhampton (Fallon Sherrock)
Saturday February 8 - Chorlton (Scott Taylor)
Saturday February 8 - Coventry (Adam Smith-Neale)
Saturday February 15 - Nottingham (Kevin Burness)
Saturday February 15 - Sheffield (Lewis Williams)
Saturday February 15 - South Benfleet (Rhys Hayden)
Sunday February 16 - Wolverhampton (Robert Owen)
Saturday February 22 - Greenock (Darren Beveridge)
Saturday February 22 - Harlow (James Richardson)
Saturday February 22 - Liverpool (Justin Smith)
Saturday February 22 - Norwich (Alfie Thompson)
Saturday February 22 - London Victoria (Jason Askew)