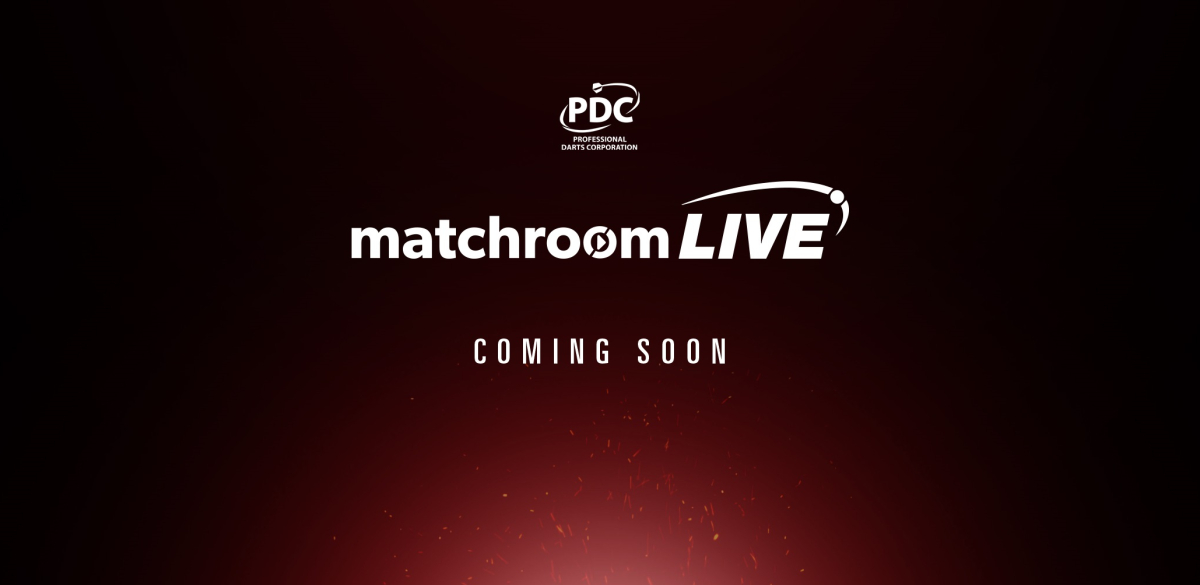 Matchroom Sport, one of the world's largest suppliers of sports programming, is delighted to announce the launch of a global streaming platform to offer sports fans worldwide access to its portfolio of events.
Built and powered by sports streaming and video technology specialists StreamAMG, Matchroom Live will host a unique selection of its catalogue of sports to form a major multi-sport offering.
Audiences worldwide will be able to watch Matchroom Sport's portfolio of events through a dedicated video-first website and on mobile with the ability to cast to virtually any device whether that be a console, Smart TV or connected device. The services will also allow fans to watch up to four live events at once with 'QuadPlay'.
Launching this spring, Matchroom Live will offer:
* Live broadcasts of Matchroom Sport events in non-broadcast territories, including the World Darts Championship and Premier League Darts, Pool's Mosconi Cup and World Pool Championship, plus the World Snooker Championship and The Masters and the remainder of Matchroom Sport's catalogue of live events.
* Event highlights, full replays and an extensive catalogue of on-demand content covering all of Matchroom's portfolio of events, available worldwide for free.
Primarily Matchroom Live will offer subscription packages and pay-per-view options. However, archive footage from past events will be available to watch for free.
StreamAMG is a long-standing partner to Matchroom Sport and has operated PDCTV since 2016. The company also streamed Anthony Joshua vs. Andy Luiz II for the Indian Subcontinent in December 2019.
The first live broadcast on Matchroom Live will be of the first three days (April 13-15) of the 2020 US Open Pool Championship free worldwide.
Barry Hearn, Chairman, Matchroom Sport added: "Matchroom Live will allow us to reach new audiences, grow our international presence and offer world-class entertainment for fans across the globe.
"StreamAMG's track record makes them a fantastic partner to launch this service and provide an excellent experience for viewers worldwide."
Hugo Sharman, Chief Executive Officer, StreamAMG: "This is a unique platform with a unique offering. Matchroom Sport have always been quick to adopt new technology and new business models, and we're delighted to support their ambition."|
The Matchroom Live platform will sit alongside PDCTV, and those with an existing PDCTV Subscription will not be affected.