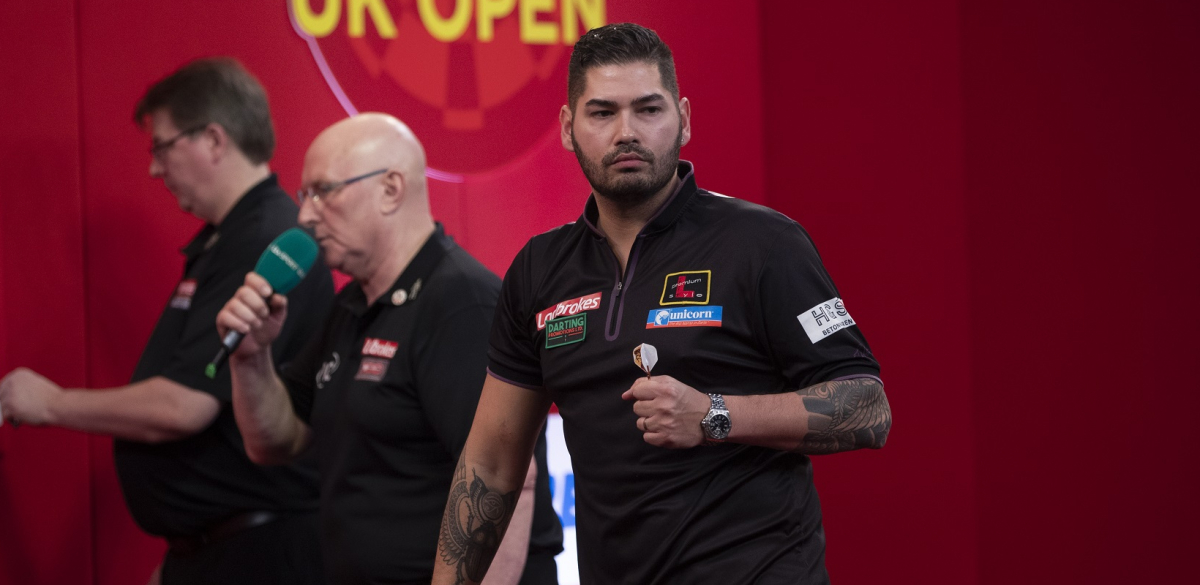 Jelle Klaasen has described his run to the Ladbrokes UK Open quarter-finals as "a step in the right direction" as he targets a return to the world's top 32.
The Dutchman has slipped down the PDC Order of Merit over the past two years, having undergone wrist surgery in 2017 to resolve a chronic tendonitis issue.
However, he won through to his first televised quarter-final since October 2016 by progressing to the last eight at the UK Open earlier in March.
Klaasen defeated two-time World Champion Gary Anderson alongside Jason Askew, William Borland and Steve West, before agonisingly seeing his Minehead hopes ended in a narrow 10-9 loss to Daryl Gurney.
The former Lakeside Champion, though, believes that his confidence and form are getting back to where he wants them to be in his bid to return to challenging at the sport's highest level.
"Before the tournament started, I think I would have signed for a quarter-final, but I think the way I lost, I was pretty disappointed after the tournament," said Klaasen, speaking to the Weekly Dartscast.
"If I hit one of the four darts to be 7-4 in front, and start my own leg for 8-4, I think I would have won that game.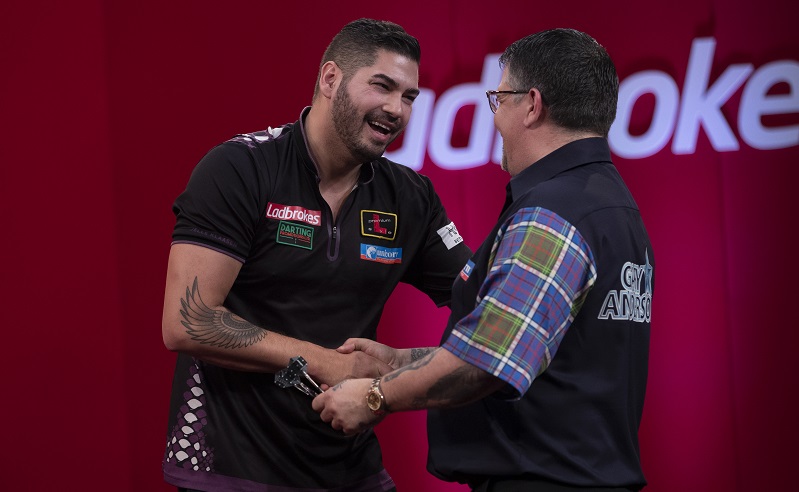 "It's a step in the right direction. I felt comfortable on stage and my wrist is perfect. I'm really happy with my game at the moment. Lately my confidence is growing.
"After I had the surgery on my wrist, for the first year I still had a lot of pain. After one year the pain was gone, but also my confidence.
"I was losing games that I should have never lost, my confidence wasn't there and it took me a long time to get that confidence back. I was playing small tournaments again in Holland to get some wins and to get that feeling that you can beat people again.
"That took a lot of time, almost two-and-a-half years to get my confidence where it needed to be. Last year was the beginning of getting back to the level where I should be - I'm still not there yet but it's slowly getting there."
Klaasen also qualified for the German Darts Grand Prix event in Munich recently, and is hoping to make his mark once play resumes after the current suspension due to the worldwide Covid-19 situation.
"I think the European Tours are the most important tournaments for players outside the top 16 of the world," he said.
"You can make such big steps for the rankings for the Matchplay and World Grand Prix if you qualify for a lot of Euro Tours, so for me it's a massive thing to qualify for one.
"Obviously I wanted to qualify for more but I felt a bit unlucky. This year my goal was to try to get back into the top 32 and you have to qualify for Euro Tours to do that."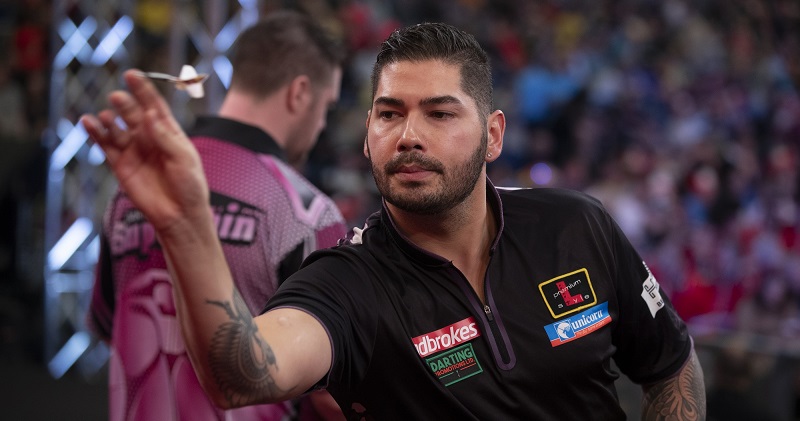 Whilst Klaasen admits it will be "difficult" to secure a place in the Betfred World Matchplay, the Dutchman added: "I would love to qualify.
"It's one of my favourite tournaments, I think it's the best location in the world of darts and it would be great to get there.
"For me at the end of the year, trying to get into the top 32 is a hard task anyway so that's going to be my goal and everything else is a big bonus."