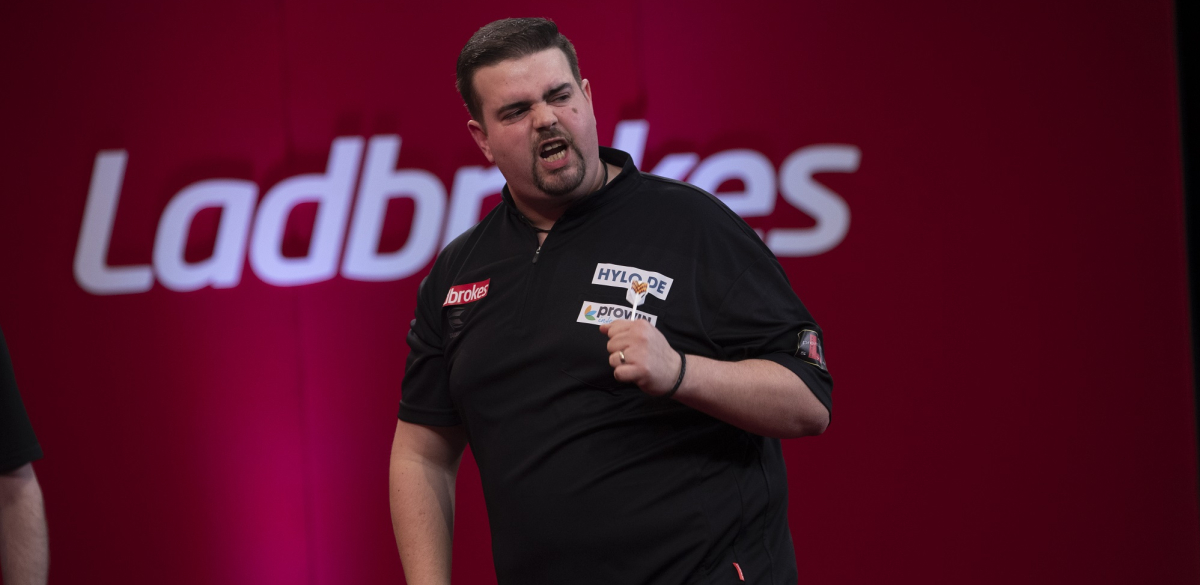 The 2020 Hylo Care PDC Europe Super League Germany will be televised live on Sport1, DAZN and through PDCTV in May and June as 16 players compete for a place in the William Hill World Darts Championship.
The annual event for German-based players sees the champion secure a coveted spot at Alexandra Palace, with emerging prospect Nico Kurz having won last year's event by defeating Martin Schindler in the final.
The 2020 event will see 16 players split into two groups of eight for the group stage, before the top four from each progress to the knockout stage.
Top-ranked German Gabriel Clemens will headline Group A, while Kurz lines up in Group B for the round-robin phase of the event.
PDC Europe Super League Germany will be broadcast live on Sport1 & DAZN across nine sessions, with coverage also to be available in PDCTV outside of Germany, Austria and Switzerland.
2020 Hylo Care PDC Europe Super League Germany
Group A
Gabriel Clemens, Kai Gotthardt, Jens Kniest, Kevin Münch, Sascha Stein, Christian Bunse, Steffen Siepmann, Michael Unterbuchner
Group B
Maik Langendorf, Rene Eidams, Karsten Koch, Nico Kurz, Thomas Köhnlein, Dragutin Horvat, Daniel Klose, Manfred Bilderl
Session Schedule
Saturday May 16 (1400-2300 CET): Group A
Sunday May 17 (1500-2300 CET): Group A
Saturday May 23 (1400-2300 CET): Group B
Sunday May 24 (1500-2300 CET): Group B
Saturday May 30 (1400-2300 CET): Group A
Sunday May 31 (1500-2300 CET): Group A
Saturday June 6 (1400-2300 CET): Group B
Sunday June 7 (1500-2300 CET): Group B
Sunday June 14 (1500-2300 CET): Quarter-Finals, Semi-Finals & Final
Format
Group Matches: Best of 11 legs
Quarter-Finals: Best of 15 legs
Semi-Finals: Best of 17 legs
Final: Best of 19 legs