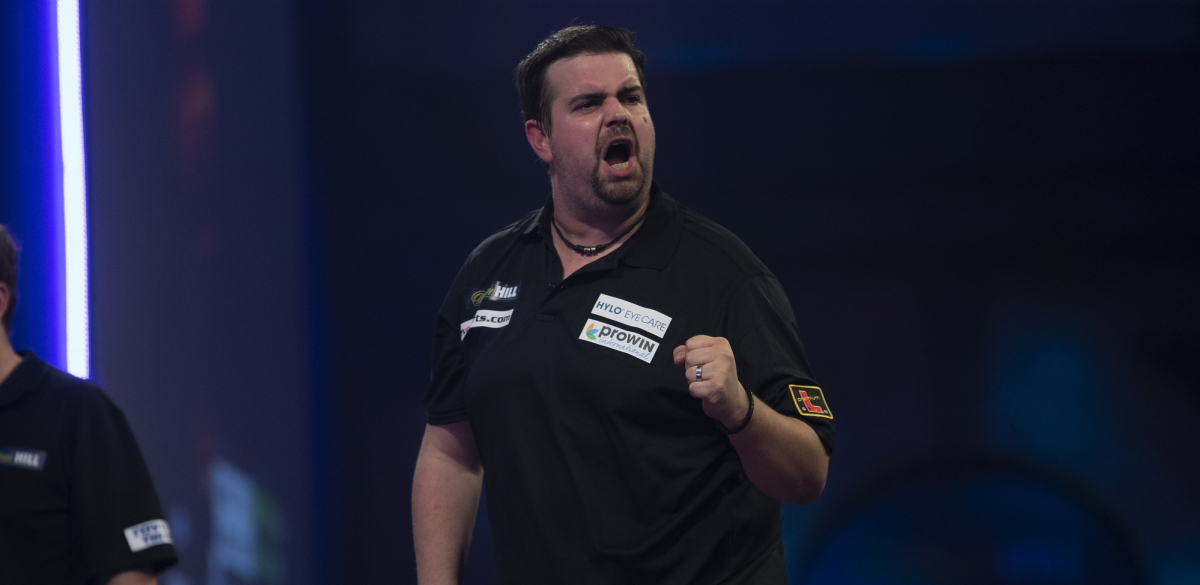 The first two days of the Hylo Care PDC Europe Super League Germany will be held on Saturday May 16 and Sunday May 17 - with live coverage available in PDCTV.
The 16-player tournament is being held across five weekends, with the players split into two groups of eight for the round-robin phase.
The opening two days on May 16-17 see Group A compete in the opening round of fixtures, with players competing in seven games across the weekend.
The action features top German Gabriel Clemens as well as former Grand Slam of Darts quarter-finalist Michael Unterbuchner.
Coverage in Germany, Austria and Switzerland is available through Sport1 and DAZN.
Coverage is available for the rest of the world through PDCTV at video.pdc.tv, free for all registered users - click here to register for free.
Please select Board Two at PDCTV to watch coverage.
Hylo Care PDC Europe Super League Germany
Saturday May 16 (1400-2300 CET, 1300-2200 BST)
Gabriel Clemens 6-3 Kai Gotthardt
Jens Kniest 1-6 Michael Unterbuchner
Kevin Munch 4-6 Sascha Stein
Steffen Siepmann 6-2 Christian Bunse
Jens Kniest 0-6 Gabriel Clemens
Sascha Stein 6-4 Kai Gotthardt
Michael Unterbuchner 1-6 Steffen Siepmann
Christian Bunse 1-6 Kevin Munch
Gabriel Clemens 6-2 Sascha Stein
Steffen Siepmann 6-1 Jens Kniest
Kai Gotthardt 6-5 Christian Bunse
Kevin Munch 4-6 Michael Unterbuchner
Steffen Siepmann 3-6 Gabriel Clemens
Christian Bunse 4-6 Sascha Stein
Sunday May 17 (1500-2300 CET, 1400-2200 BST)
Jens Kniest 3-6 Kevin Munch
Michael Unterbuchner 3-6 Kai Gotthardt
Gabriel Clemens 6-2 Christian Bunse
Kevin Munch 6-3 Steffen Siepmann
Sascha Stein 6-4 Michael Unterbuchner
Kai Gotthardt 6-1 Jens Kniest
Kevin Munch 2-6 Gabriel Clemens
Michael Unterbuchner 6-5 Christian Bunse
Steffen Siepmann 4-6 Kai Gotthardt
Jens Kniest 3-6 Sascha Stein
Michael Unterbuchner 3-6 Gabriel Clemens
Kai Gotthardt 2-6 Kevin Munch
Christian Bunse 6-2 Jens Kniest
Sascha Stein 5-6 Steffen Siepmann
Format: Best of 11 legs