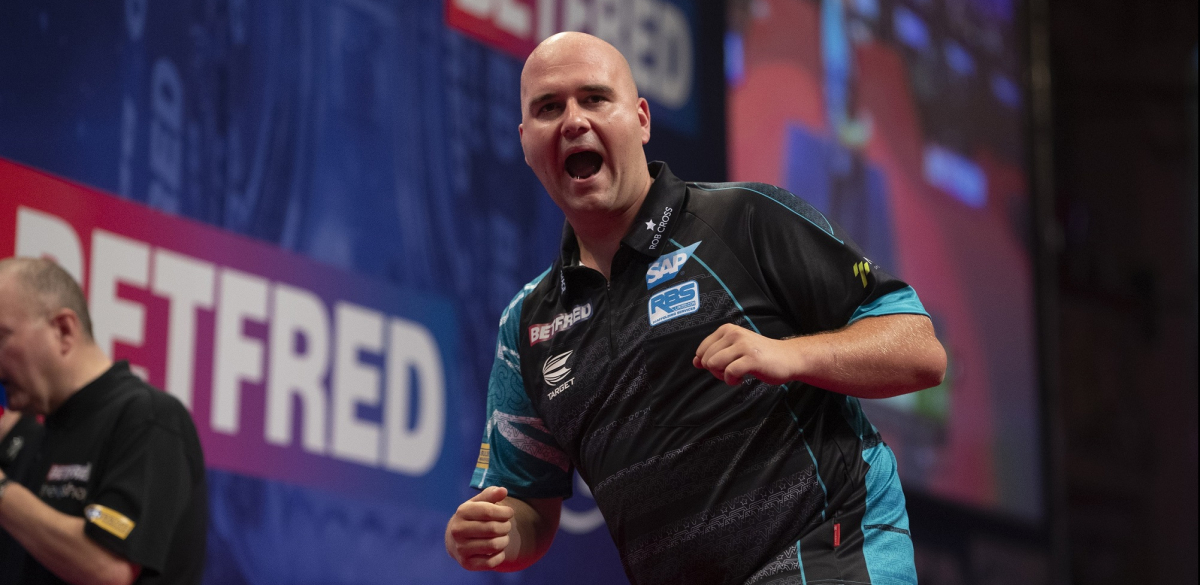 Rob Cross admits that he is "hungrier than ever" as he begins to prepare for his defence of the Betfred World Matchplay title next month.
Cross followed up his 2018 World Championship triumph by lifting the prestigious Phil Taylor Trophy last July with his World Matchplay success in Blackpool.
The 29-year-old will defend his World Matchplay title next month, following confirmation last week that the tournament will be held either in Blackpool or behind closed doors.
Regardless of where he plays, Cross admits that he is itching to return to action next month and has been able to add focus to his practice at home as he aims to retain the title.
"It's been a long time and at least now we've got something set in stone so I've got something to work to now," Cross told The Darts Show in their June episode.
"When there's no darts on and you're trying to maintain your practice, at the same time you're not practising for anything. At least now it will settle us all, it's settled me definitely.
"It has been very tough but at least now I can get my head down - I've got a fair few weeks to sort myself out and get myself ready.
"Just going back to playing darts and playing the best players in the world again is enough for me, because then you've got something to prove to the world and prove to yourself again.
"It's motivation and at least we are going back, it might be under different circumstances but I think the biggest thing for me is that I'll get back doing my job and do what I enjoy.
"I think I've spent so much time here working, I actually miss the darts like crazy now so I'm hungrier than ever.
"I'm looking forward to going back and I'm looking forward to playing well and being great - and winning."
Cross is also preparing for a different atmosphere to that which he revelled in at the Winter Gardens, should the World Matchplay be held behind closed doors, meaning no live crowd noise.
"I'd like to have something in the background, I suppose, but at the same time I think the biggest thing is that I got back in there as defending champion and I want to win it again," he added.
"So whatever the circumstances, I'm only going out to win. It will be a little bit alien at first.
"If it is quiet I'll get over it - I might have a nervous first leg but at the same time it's something that you've got to get on with and be ready for either way.
"I'm not really too worried, it's just going to be one of the things you have to deal with and make sure you play well enough to win. It's all about being professional."
The Darts Show's June edition saw Rob Cross join Michael Bridge, Wayne Mardle and Dan Dawson, alongside further interviews with Home Tour champion Nathan Aspinall and PDC Chief Executive Matt Porter.
Watch The Darts Show now in PDCTV or at the PDC's YouTube channel.