Michael van Gerwen has revealed his ambition to stay at the top of world darts for the next ten years, as he plots his return to action next month.
Van Gerwen and his wife Daphne celebrated the birth of their second child in April, and the world number one has enjoyed spending time with family during lockdown.
The 31-year-old, who did not compete in the Home Tour, is set for a return to the screens of darts fans on July 8 as the PDC Summer Series kicks-off.
Following the unexpected break from a normally hectic schedule, Van Gerwen insists his appetite for titles is as strong as ever.
Listen to "Barry Hearn Update, MVG Raring To Go & Tim Vine's Love Of Darts" on Spreaker.
"Of course I'm going to come back with a bang," Van Gerwen told The Darts Show podcast.
"What I noticed is that I really missed playing on the highest level and that was a good sign to myself.
"I'm still hungry to win more titles. I still want to be the best for another five, six, seven, eight, nine, ten years.
"Of course it has been a really difficult time with the coronavirus, but for myself as a father to two children now, it's probably the most time I've ever spent with them and I've changed a lot of nappies.
"I chose to enjoy that time and it was fantastic, but now I'm at the point where I want to be back at the tour and I want to play and I want to compete, simple. The total process has to be right.
"Practice has been going well, really good to be fair. Lots of people competed in the Home Tour so you know if they're playing well or not so well, but nobody knows anything about me, but I can tell you now, nothing has changed, trust me."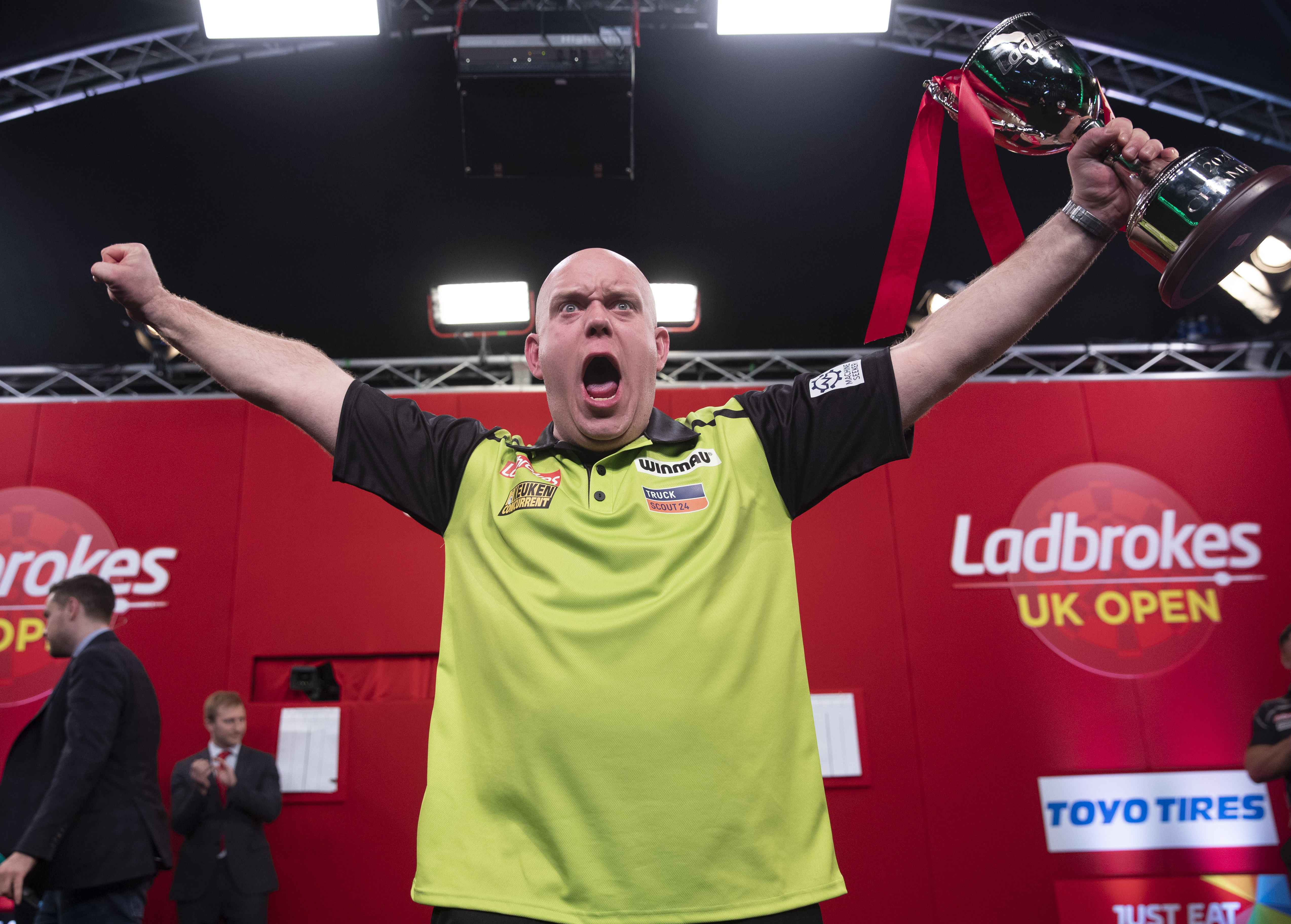 Having lost his World Championship title to Peter Wright on New Year's Day, Van Gerwen admits there was added pressure on his shoulders at the start of the 2020 campaign.
However, his three-month wait for a TV title was ended in emphatic fashion in March at the UK Open with a tournament average of over 104.
Van Gerwen returned to winning ways in comprehensive fashion in March's UK Open
"There was a lot of talk about me at the start of 2020," Van Gerwen continued.
"I changed darts manufacturer and there were a lot of question marks behind my name until I played the UK Open.
"I played a phenomenal tournament over there, smashed everyone up and that gave me a lot of confidence. You need to believe in your ability, to know where your strengths and weaknesses are. I don't have many weaknesses I know that.
"I always say you need to invest in something and you need to give yourself some time and that is exactly what I did and it worked out quite well."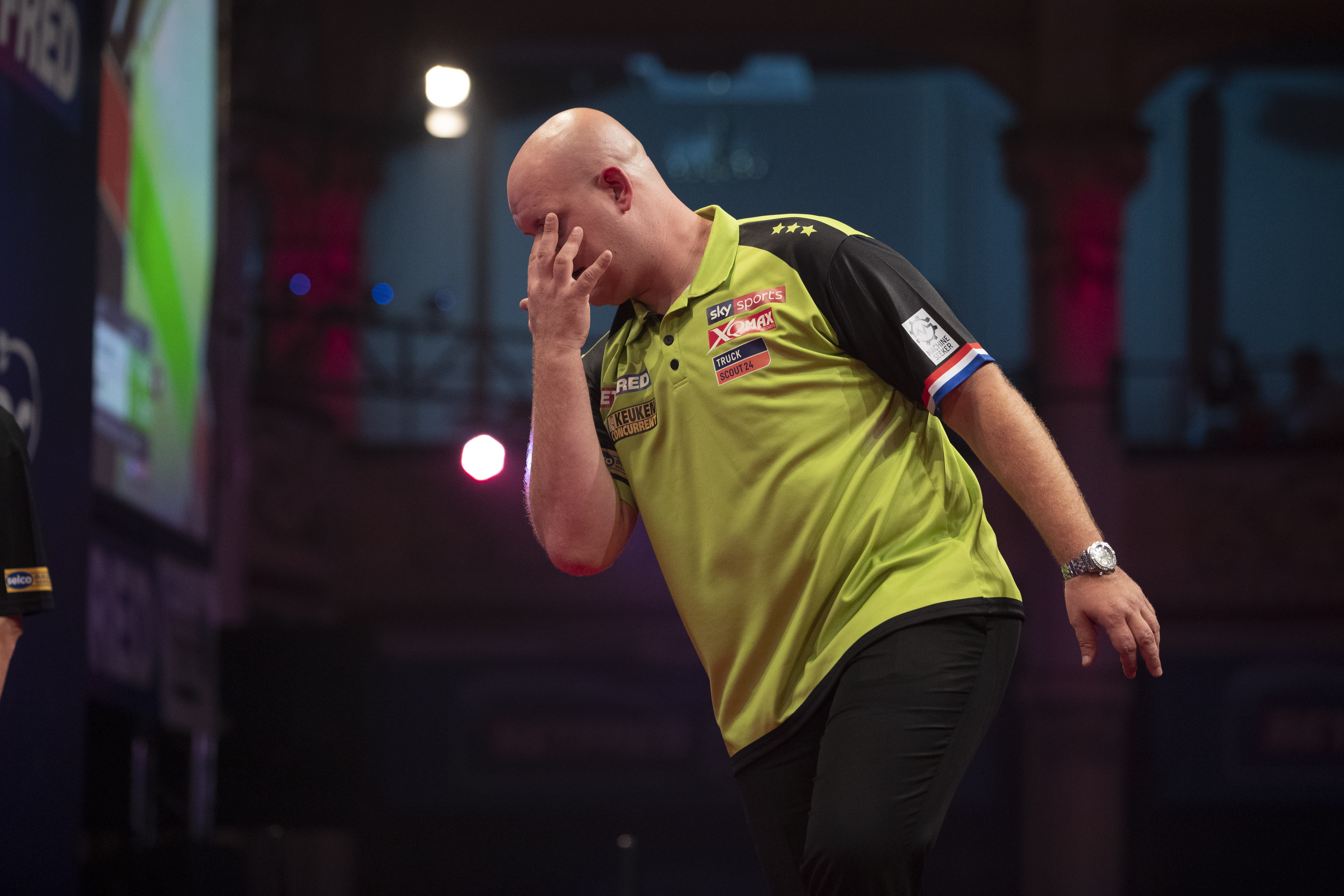 Following the PDC Summer Series, attention will immediately turn to the Betfred World Matchplay, which will take place on its originally scheduled dates of July 18-26.
Since winning his second World Matchplay title in 2016, Van Gerwen has failed to go beyond the quarter-finals in Blackpool; a trend he is out to arrest next month.

"I didn't perform well in the last two years at the World Matchplay. I have got nothing to defend at all so I think I might be hungry for that title," said Van Gerwen.
"Obviously, at the moment we don't know if there will be a crowd there or if it will be in Blackpool but I can't wait to perform in front of the fans again whenever that may be."