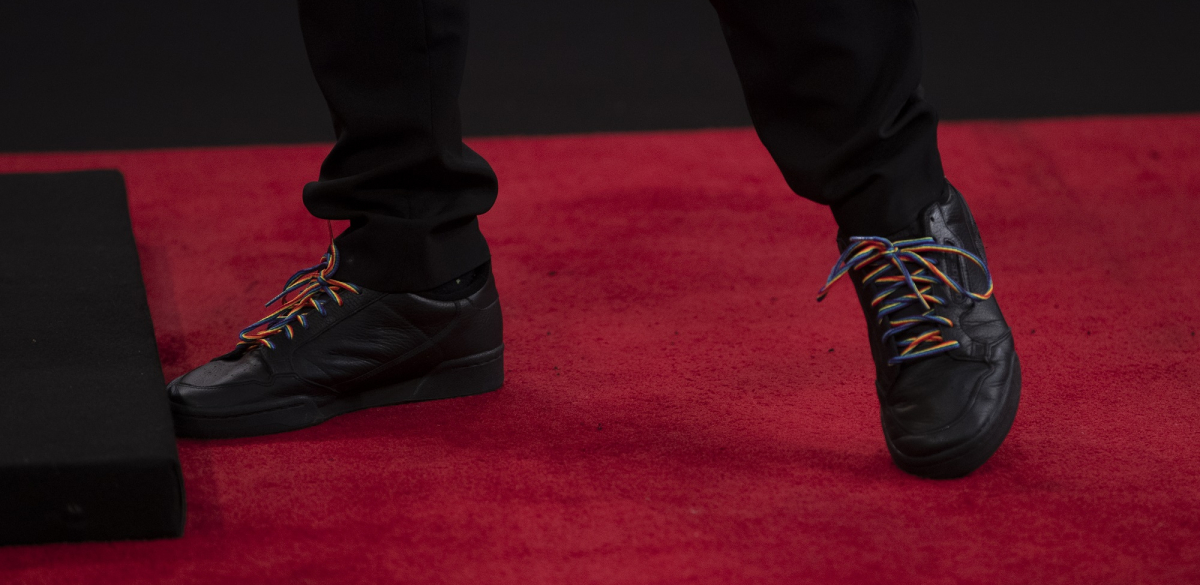 The Professional Darts Corporation is supporting Stonewall's Rainbow Laces campaign at the 2020 Ladbrokes Players Championship Finals.
This year's Players Championship Finals, being held from November 27-29 at the Ricoh Arena in Coventry, coincides with the launch of the 2020 Rainbow Laces campaign.
This 2020 Rainbow Laces campaign is aimed to "Make Sport Everyone's Game", fostering positive attitudes towards LGBT people in sport and celebrating the impact sport can have across the community.
The PDC has also supported the Rainbow Laces campaign in 2018 and 2019, with the PDC's on-stage logo to adopt the rainbow colours throughout the Players Championship Finals, whilst also making rainbow laces available for players and officials at the event.
"Stonewall's Rainbow Laces campaign continues to grow in stature and I'm pleased that we can again support this in 2020," said PDC Chief Executive Matthew Porter.
"Darts' inclusivity has been showcased throughout recent years and our continued support of the Rainbow Laces campaign is an important part of ensuring that the support remains accessible to everybody.
"The Rainbow Laces presence at the Ladbrokes Players Championship Finals will provide worldwide visibility of the rainbow colours through our television coverage and also increase awareness of this campaign within our sport."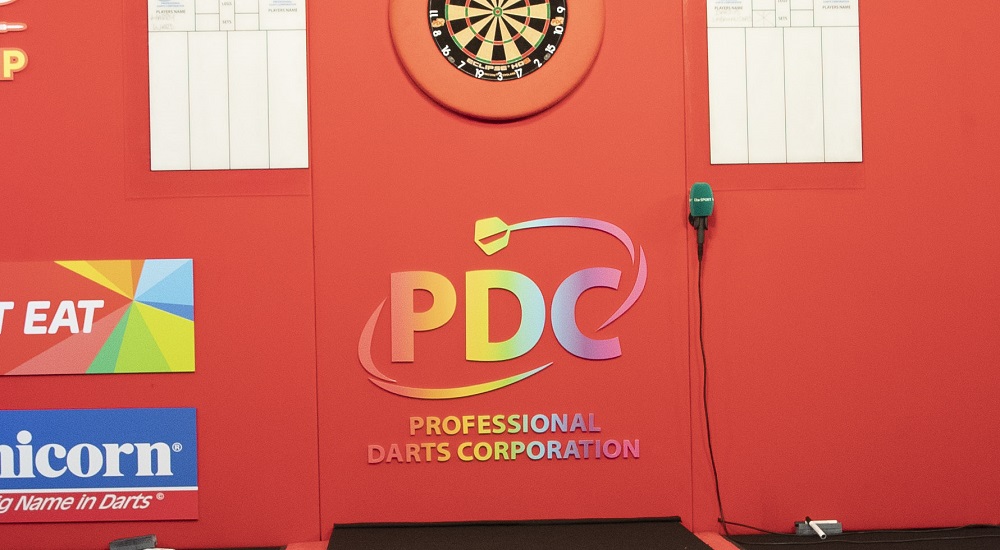 The 2020 campaign will culminate on December 9 with Rainbow Laces Day, when people across all sports are encouraged to wear rainbow laces to show their support.
Referee Huw Ware, the PDC's LGBT+ Ambassador for Darts, said: "It's fantastic news that the PDC are once again supporting the Rainbow Laces campaign this year.
"I know the campaign has had a positive effect on the darts community, and hopefully that effect can continue for many years to come."
Maria Munir, Associate Director of Community Engagement at Stonewall (Pronouns: they/them) said: "We're delighted the Professional Darts Corporation is supporting our Rainbow Laces campaign, and joining millions of people across the UK and beyond to promote LGBT+ inclusion in sport.
"During a year which has exacerbated challenges for LGBT+ communities, sport has become even more important to keep up spirits and provides a vital support network so we can continue to be there for one another.
"While the campaign looks a bit different this year, we're keeping the focus on community and allyship, and we want everyone to lace up with us.
"Now is the time for every club, team, and individual, from elite to grassroots sport, to show their support for all LGBT+ people, especially LGBT+ people of colour, disabled people and trans people to help make sport everyone's game."
For more details visit the Stonewall website or follow @StonewallUK on Twitter, and use the hashtag #RainbowLaces.