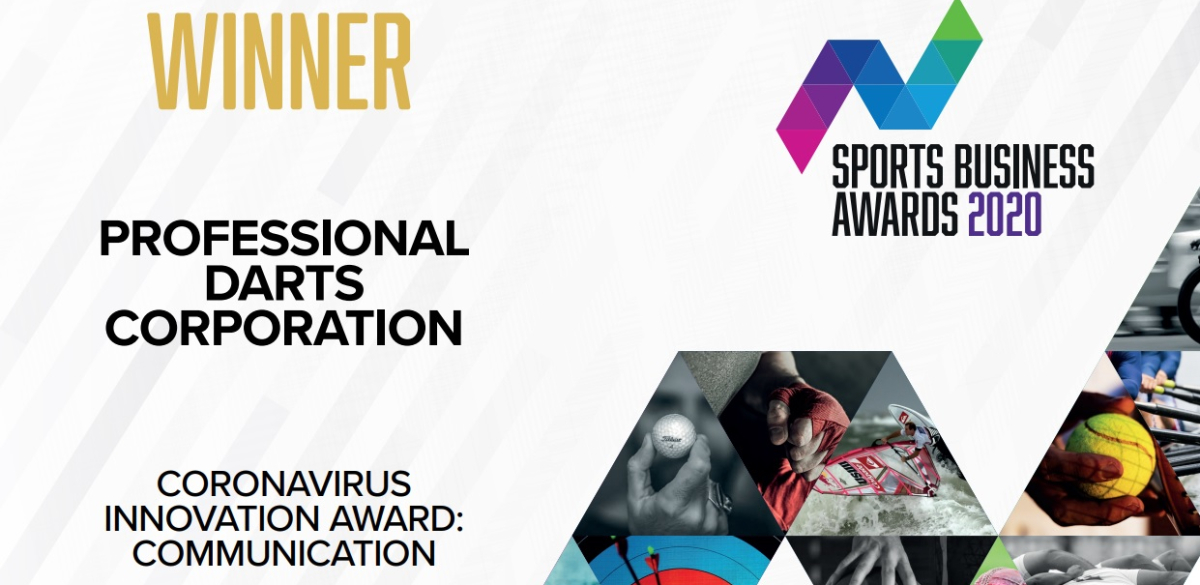 The PDC Home Tour received a gold award at the 2020 Sports Business Awards on Wednesday as the William Hill World Darts Championship was recognised with a bronze award.
The annual Sports Business Awards has recognised PDC events for four successive years, and the 2020 ceremony included the PDC being shortlisted in a quartet of categories.
The 2019/20 World Darts Championship received a bronze award in the 'Best Sports Event of the Year' category following the sell-out success of last year's tournament, which also featured Fallon Sherrock's history-making run and Peter Wright's Alexandra Palace.
The PDC Home Tour was then announced as the gold award winner in the 'Coronavirus Innovation Award: Communication' category, following the success of the innovative home-broadcast event during lockdown earlier in 2020.
The PDC Summer Series was shortlisted in the 'Coronavirus Innovation Award: Protection' category, and the World Championship was also nominated for the 'Best Operations Team'.
"It was a great recognition to be shortlisted in four categories but to win a gold award and a bronze award is wonderful for everyone involved in the PDC Home Tour and William Hill World Darts Championship," said PDC chief executive Matt Porter.
"This year has thrown up many challenges but the success of the PDC Home Tour was a testament to the creative hard work of a wide range of staff and streaming partners, as well as the players involved.
"As the first competitive sporting event to be staged during lockdown, the tournament received worldwide coverage as well as seeing a nine-darter from Luke Woodhouse in his kitchen, before Nathan Aspinall was a deserved winner.
"For the World Championship to again receive recognition again shows the stature which the tournament now holds in the sporting calendar, as a highlight of the year for so many people."
Judges comments for the awards included:



Coronavirus Innovation Award: Communication - PDC Home Tour
* Innovative and very successful.
* An excellent initiative that also benefitted from being one of the first initiatives of this nature into the market.
* Excellent innovation to enable the event to take place and emerge as the only live sport to be broadcast during the height of the pandemic.

Best Sports Event of the Year - William Hill World Darts Championship
* Has managed to be more than just the sport.
* A great day out, go to event with a re-invented experience which attracts an international audience.
* A long standing, hugely popular and endearing event in the sporting calendar and an essential part of the Christmas holidays.
The PDC has previously received the 'Best Operations Team' award in 2018 and the 'Best Match (or Game) Day Experience' award in 2019 to recognise the success of the World Championship at Alexandra Palace.
For more details about the Sports Business Awards, click here.