Professional Darts Corporation chairman Barry Hearn has been awarded an OBE in the New Year Honours list, recognising his services to sport across over 40 years.
Top sports promoter Hearn, 72, has played a key role in the PDC's development since taking over as chairman in 2001, with top-level darts enjoying a global boom since.
During his time in the sport, Hearn has helped to boost prize money to record levels and introduce a worldwide circuit which is headlined by the William Hill World Darts Championship - currently taking place at London's Alexandra Palace and featuring a 96-player field.
Hearn has also overseen the introduction of the PDC ProTour and Qualifying School/Tour Card system, enabling any darts player to achieve the dream of rising to the top of the sport, and the creation of the second-tier Challenge and Development Tours.
Global television coverage of PDC events includes live broadcasts in over 130 countries and audience figures to rival other mainstream sports, while the creation of the World Series of Darts circuit in 2013 has helped to support the work of affiliated organisations across the world in producing new stars.
A world record 20,210 fans watched the 2018 German Darts Masters in Gelsenkirchen, while the annual Premier League visits the biggest arenas in the UK and Ireland as well as venturing to the Netherlands and Germany, encapsulating darts' status as one of the world's most popular sports.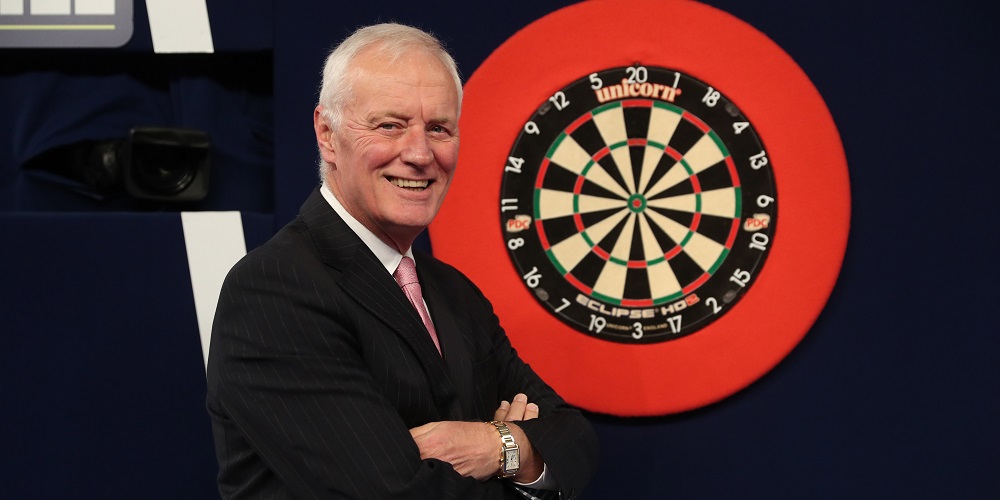 Originally a chartered accountant, Hearn had initially begun working in sport as the manager of Steve Davis in the late 1970s, before forming Matchroom Sport in 1982.
The management company worked with four World Snooker Champions during the 1990s and the company's evolution also saw them move into promoting top class boxing events at venues such as White Hart Lane, Old Trafford and Wembley Stadium.
The Matchroom Sport portfolio of events also includes golf's PGA EuroProTour and high-profile events in pool, tenpin bowling, fishing, netball, basketball and gymnastics.
A former owner of Leyton Orient football club who remains club president, Hearn also played a role in the rise in popularity of televised poker events.
Hearn also created the Matchroom Sport Charitable Foundation in 2016, which supports various charities, foundations and hospices across the UK.
Barry Hearn OBE said: "I'm incredibly proud to have been awarded an OBE. It has been a great joy to be involved in such a wide range of sports for over 40 years, and to be recognised for that work is an honour.
"I've been lucky enough to work with some of the greatest players ever to play in their sport from Steve Davis to Phil Taylor to Chris Eubank, and I've got so many wonderful memories.
"Alongside those elite players though, I've always tried to create pathways and opportunities for people to reach the very top of their chosen sport and change their life in the process.
"This award is also a recognition for the hard-working, creative and dedicated staff I work with at Matchroom Sport and in our chosen sports, who share my vision and help to bring our events to reality.
"A passion for sport has been a mantra for us all at Matchroom, and I'm so fortunate to have enjoyed such a wonderful time across the last four decades."
Barry Hearn's son Eddie is now the Group Managing Director of Matchroom Sport, as well as a director of the PDC, while daughter Katie is Director of Programming overseeing the company's television production arm.
Further information about Matchroom Sport can be found at matchroom.com, while further information about the Matchroom Sport Charitable Foundation can be found at matchroomsport.foundation.