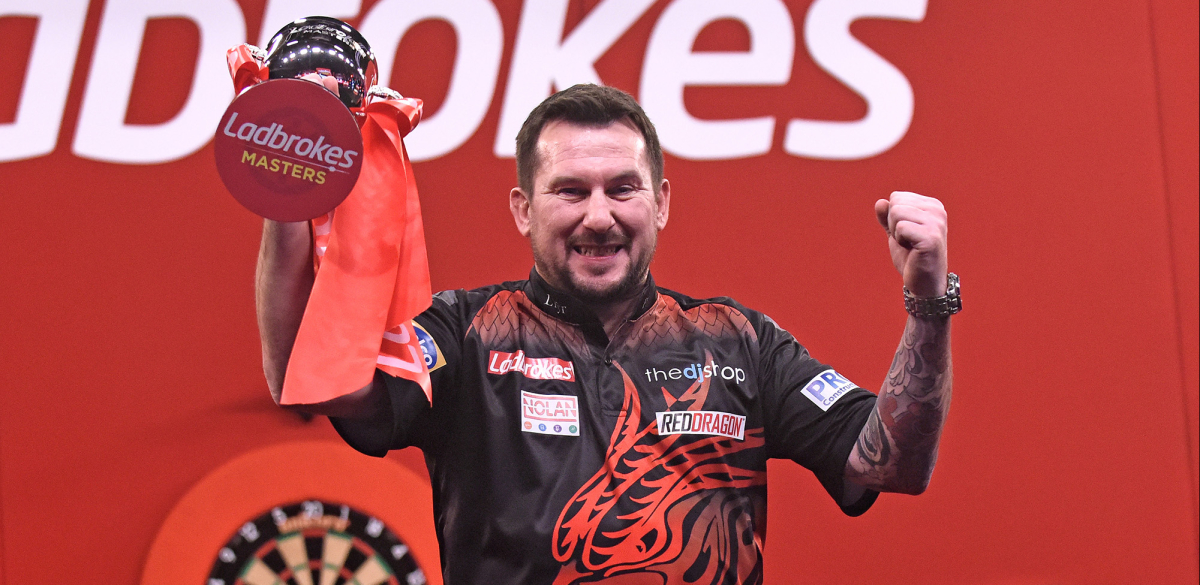 Jonny Clayton has taken time to look back on the surprise moment he was announced on stage as a 2021 Unibet Premier League player.
Straight after defeating Mervyn King 11-8 to win the Ladbrokes Masters title, MC John McDonald revealed Clayton had been selected as the tenth player in this year's Premier League line-up.
Unaware that his match with King was for a place in the Premier League, Clayton explained the emotions he felt on stage throughout a special night in his career.
"Nights don't get much better than that," said Clayton. "The moment it was announced on stage was brilliant.
"We all knew it was likely whoever won the tournament would be in the Premier League, but to be honest I wasn't thinking about it during the match.
"I was just picturing my wife and kids at home on the settee shouting, that made me feel emotional.
"I believed that I could do it and I've finally done it. Hopefully it's the first of many.
"It's a massive step forward in my career. I know I can mix it with the best and now I've got the chance to show it across an entire league phase.
"It's all about confidence. I know the game is there, it's just a case of feeling confident and having that belief in myself to break down barriers.
"It's the best of the best over 16 nights hopefully and I think having a few new faces in it this year will make it even more exciting."