Steve Brown is dreaming of both he and son John taking to the Alexandra Palace stage in December as the father and son duo prepare to embark on a 'special' year together on the PDC circuit.
John, 21, won his maiden PDC Tour Card at UK Qualifying School earlier in February to make history as the second father and son pairing to hold PDC Tour Cards at the same time after Colin and Arron Monk achieved the feat in 2011.
Junior Darts Corporation founder Steve revealed that his son's interest in the game as a youngster sparked his involvement in youth darts and is looking forward to being on the road with him in 2021.
"John has always had the talent. He was about 12 when he started beating me," Steve laughed.
"He first became interested in playing the game when he saw me play on TV. I remember once watching him hit back-to-back 12-darters at a competition, and I knew then he had the talent to go far.
"Anybody who knows him will tell you what a great attitude he has to go with it. I'm very proud of the way he's gone about his business and he deserves his Tour Card.
"I always thought he would become a professional at some point, but I never thought I would still be on tour when he achieved it.
"If we were to draw each other in one of the events this year that would be amazing. It would feel a bit strange but I'm sure we'd both enjoy competing against one another.
"My dream is for both of us to play at Ally Pally this year. That really would be something special, and it would mean we've both had a successful year on tour."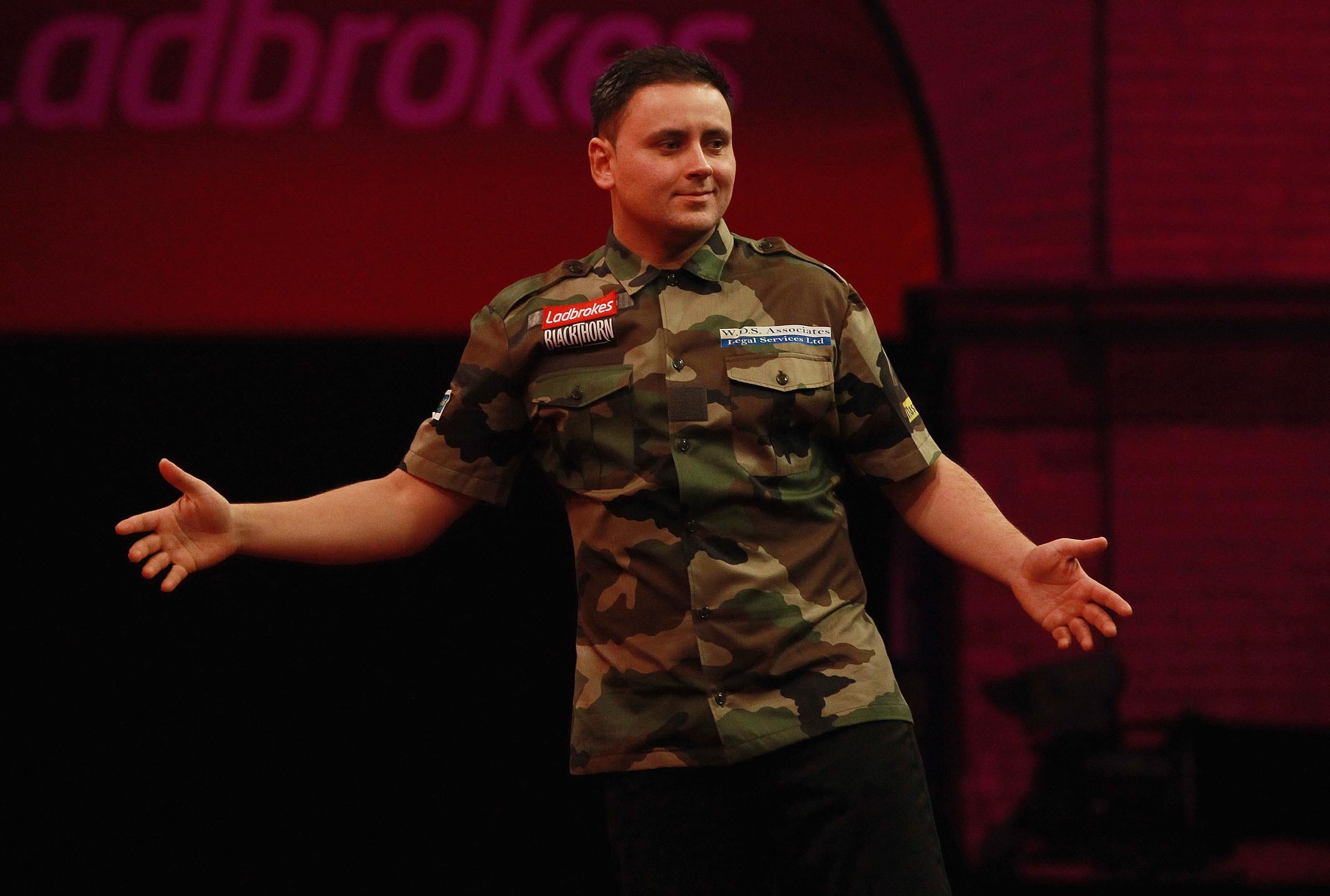 Although Steve insists the pair do not keep a tally of wins against each other at home, the pair often test each other's game by playing practice matches.
Having unexpectedly won back his Tour Card last January after spending the previous four years off the ProTour, Steve revealed his ambition is to ensure this year won't be his last in the pro ranks.

"Last year started well for me but tailed off towards the end. There's plenty of lessons I've taken from that," Steve reflected.
"This could be my 'swan song' year but I don't want it to be. I would love to spend more than one year on Tour with John and I'm going to be giving it everything to achieve that.
"Having John around will spur me on, as I'm sure it will for him too. It's a really good situation for both of us to be in.
"Not may players have a fellow pro in their family who they can practice with and spend time with while they're away, so we're very fortunate. Hopefully we can both use it to our advantage."
Both Steve and John will be documenting the highs and lows of their first year on tour together in a vlog which you can follow through Steve's Twitter page.
Mrs Browns boys on route to the @OfficialPDC SuperSeries for our first weekend on tour as father and son.

Some news on a little channel we are putting together to cover our experiences (good and bad) on tour this year. pic.twitter.com/446M1SwYhF

— ꜱᴛᴇᴠᴇ ʙʀᴏᴡɴ (@steve180brown) February 24, 2021