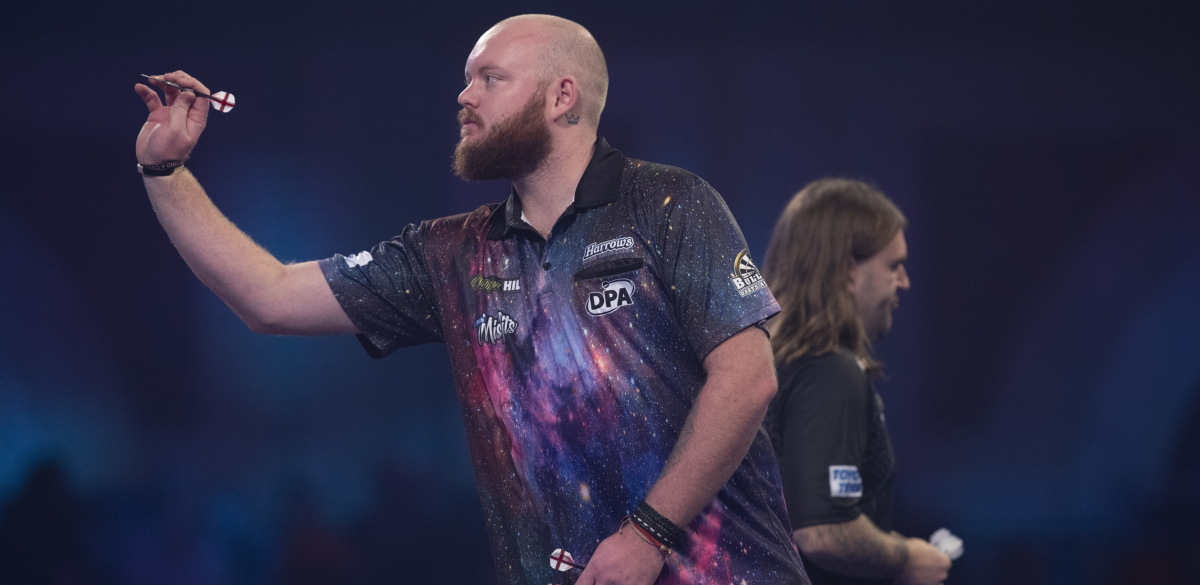 Robbie King was among eight event winners as the DartPlayers Australia Satellite Tour continued across four states on March 6-7.
This year's DPA circuit has been split into seven State Bubbles, with each featuring five double-header weekends.
The top eight players from each State's Order of Merit after the ten events will then progress to compete in the 64-player World Championship Qualifier, which is planned for July in Warilla.
The second weekend of action in Queensland, Victoria and New South Wales saw Events Three and Four take place, while in Western Australias the first two events were played.
King, who competed in the 2019/20 World Darts Championship, overcame Raymond Smith in the final of Event Three at the Pine Rivers Darts Club, before going down 5-4 to Shaun Kopecki in the Event Four final.
In the Victoria Bubble at the Italian Australian Club, Aaron Simpson and Brody Klinge were victorious in Events Three and Four respectively.
Dave Mardland picked up his second title of the year in the New South Wales Bubbles, while Brendan Porter was the other event winner at the Warilla Bowls Club.
New Zealander Koha Kokiri and former DPA event winner Tim Pusey picked up the opening two titles in the Western Australia Bubble, played at Port Kennedy Tavern.
The next weekend of the DPA Satellite Tour is planned for March 13-14. Full details can be found on the DartPlayers Australia website.
Click here for full DPA Satellite Tour results and stats.
2021 DPA Winmau Satellite Tour
Queensland Bubble
Event Three
Semi-Finals
Robbie King 4-1 Brendon McCausland
Raymond Smith 4-0 Jackson Davies
Final
Robbie King 5-1 Raymond Smith
Queensland Bubble
Event Four
Semi-Finals
Shaun Kopecki 4-3 Jeremy Fagg
Robbie King 4-1 Raymond O'Donnell
Final
Shaun Kopecki 5-4 Robbie King
Victoria Bubble
Event Three
Semi-Finals
Aaron Simpson 4-1 Rhys Mathewson
Stuart Coburn 4-1 Sam Ballinger
Final
Aaron Simpson 5-1 Stuart Coburn
Victoria Bubble
Event Four
Semi-Finals
Brody Klinge 4-0 Brandon Weening
Ryhs Mathewson 4-2 Steve Powell
Final
Brody Klinge 5-3 Rhys Mathewson
New South Wales Bubble
Event Three
Semi-Finals
Peter Wilmott 4-3 Andrew Eagers
Brendan Porter 4-1 Mitchell Clegg
Final
Brendan Porter 5-1 Peter Wilmott
New South Wales Bubble
Event Four
Semi-Finals
Dave Marland 4-0 Clayton Collins
Mitchell Clegg 4-2 David Cairns
Final
Dave Marland 5-2 Mitchell Clegg
Western Australia Bubble
Event One
Semi-Finals
Loz Ryder 4-2 Koha Kokiri
Tim Pusey 4-2 Lee Chapman
Final
Tim Pusey 5-0 Loz Ryder
Western Australia Bubble
Event Two
Semi-Finals
Tim Pusey 4-3 Lee Chapman
Koha Kokiri 4-2 Loz Ryder

Final
Koha Kokiri 5-1 Tim Pusey