The 2021 Unibet Premier League gets underway on Monday, and you can get involved with our 'Unibet Premier League Predictor Game'!
To take part simply click the image below and enter your match outcome predictions for the first block of five league phase nights (April 5-9)...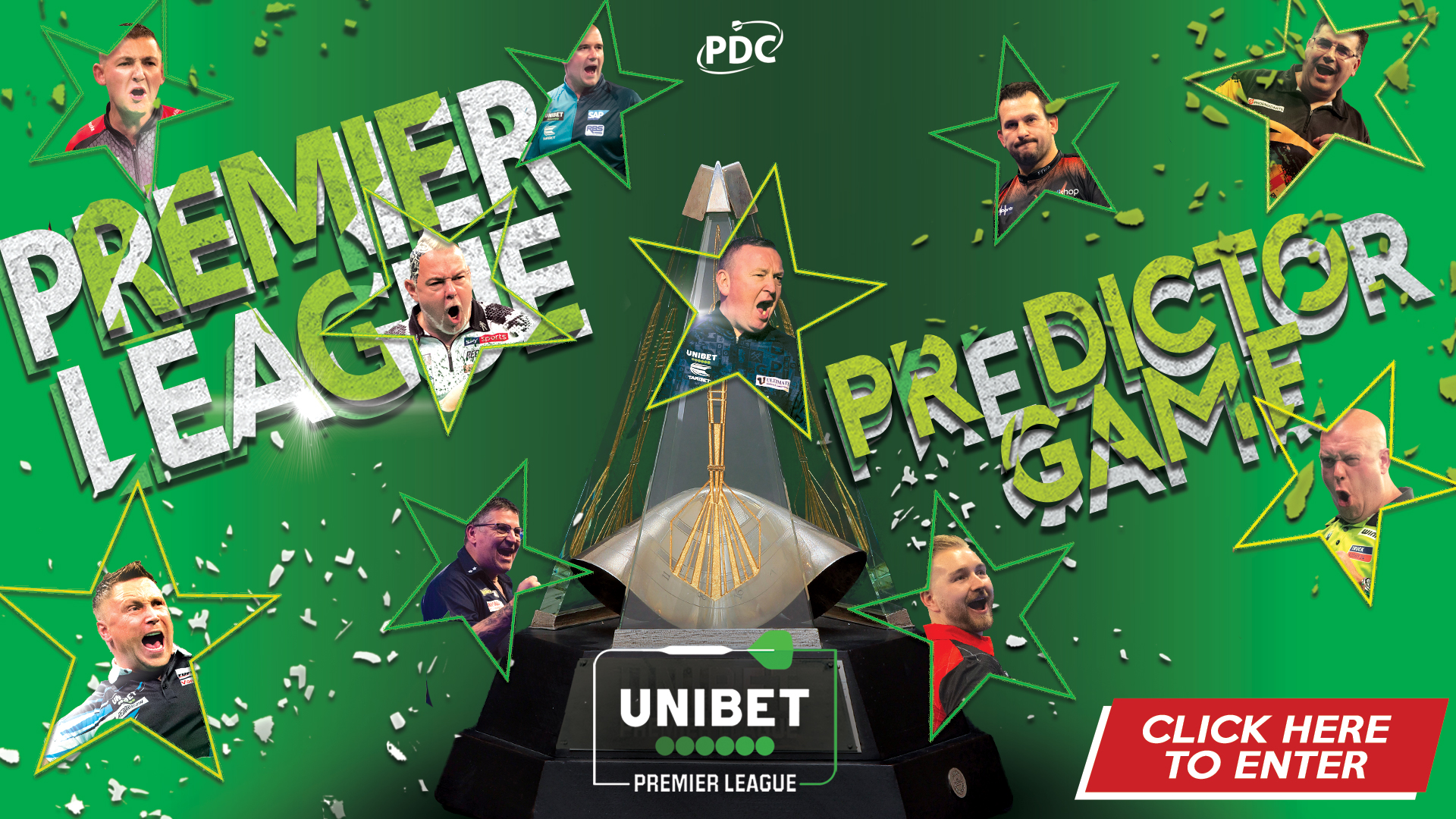 One point will be awarded for each correct match outcome prediction (e.g. if you predict 'Gerwyn Price win' and Gerwyn Price wins the match you will receive one point).
 
Prediction forms for future blocks of league phase nights will open a few days prior to the start of each block. All Predictions League information will be posted on pdc.tv and through the PDC's social media channels.
 
Overall Leaderboard standings will be published at the end of each block of league phase nights on pdc.tv.
 
The top three predictors at the end of the 16 league phase nights will receive the following prizes:
1st: Two tickets to the 2021/22 World Darts Championship
2nd: A signed Gerwyn Price Premier League Ultimate Darts Card
3rd: A signed 2021 Unibet Premier League Programme
*Following James Wade's replacement of Gerwyn Price, all of the first five league night predictions involving Price are now null and void.