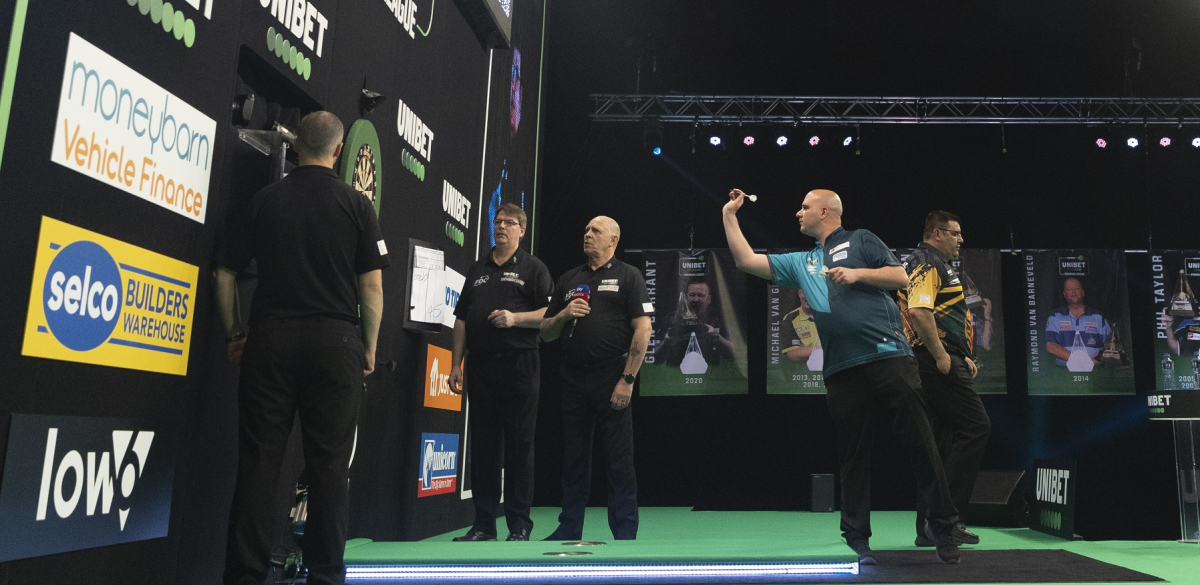 Stars of the Unibet Premier League will be seeking to channel the spirit of Captain Sir Tom Moore to raise funds for charity – thanks to a leading builders merchant.
Selco Builders Warehouse, an official partner of the Professional Darts Corporation, will donate £100 to charity every time a player throws a three-dart match average of over 100 in the second batch of Premier League fixtures played from April 19-22.
The charity initiative has been designed by Selco to coincide with Captain Tom 100, a nationwide fundraising push held at the end of April to mark what would have been the 101st birthday of the late Captain Sir Tom Moore, who raised more than £33 million for NHS charities by walking laps of his garden at the start of the coronavirus pandemic.
All proceeds from the Selco darts campaign will be donated to Global's "Make Some Noise", Selco's nominated charity, which improves the lives of disadvantaged people by working with small charities across the UK.
Carine Jessamine, Selco marketing director, said: "The story of Captain Sir Tom Moore captured the hearts of the whole nation last year and it's a fantastic idea by his family to encourage people to raise money for charities of their choice.
"Through our partnership with the PDC, we are delighted to back the best darts players in the world to show off their skills and raise funds for a fantastic charity in Global's "Make Some Noise" at the same time.
"Hopefully they will draw inspiration from Captain Sir Tom's incredible efforts last year and produce some magic on the stage to raise as much money as possible for charity.
"This is the last major darts tournament before the official Captain Tom 100 weekend so hopefully we can get the fundraising off to a flying start."
Five Premier League matches involving the world's leading darts players will be played on four straight nights starting on Monday, in an event which is being held behind closed doors at Milton Keynes.
The field includes multiple World Champions including Michael van Gerwen, Peter Wright and Gary Anderson, as well as reigning Premier League champion Glen Durrant.
A total of 13 ton-plus averages were achieved in the opening nine nights of the tournament earlier in April, with the highest being Jose de Sousa's 108.48 against Jonny Clayton.
With hundreds of trade brands always in stock, Selco's 70 UK branches are firmly focused on helping tradespeople complete their jobs as quickly and effectively as possible.
As well as offering trade services, Selco also has a strong digital presence including Click & Deliver, a Click & Collect service and a new website.
For more information on Selco visit www.selcobw.com or follow on Twitter & Facebook.