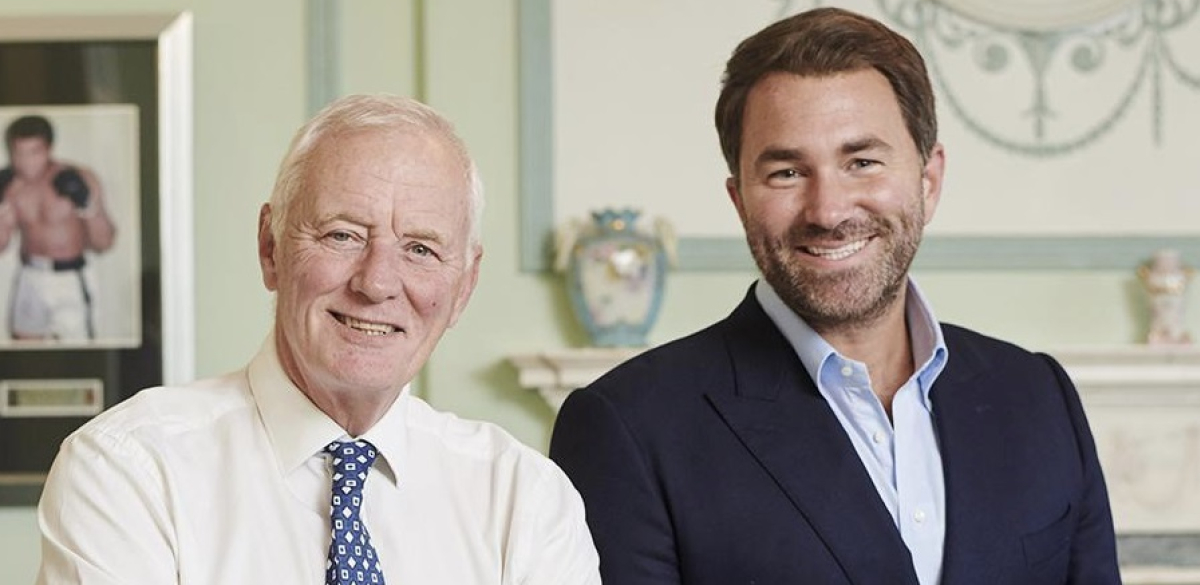 Eddie Hearn outlined an exciting vision for the future of darts as he gave his first interview since being appointed PDC Chairman.
Following Barry Hearn OBE's decision to step aside on Tuesday after almost 20 years in the role, son Eddie will take over the most senior role in darts.
While Barry will become President of the Matchroom Sport Group in an advisory role, Eddie becomes Chairman of the Group of Companies and Chairman of Matchroom Sport, Professional Darts Corporation, Matchroom Boxing, Matchroom Boxing USA, Matchroom Media and the PGA EuroPro Tour.
In his first interview as PDC Chairman, Eddie Hearn said: "Firstly, I'm delighted to take up the position of PDC Chairman, it is a great honour to take over the reigns from my dad.
"My aim will be to keep the wonderful sport of darts moving in an upward direction, building on the work of my dad and his team over the last 20 years.
"The PDC is a business built on fun and entertainment for the fans and providing opportunities to the players - we must never lose that.
"There is so much more to do with this game internationally, and I still feel like we haven't hit the ceiling in the UK.
"Matthew Porter [PDC Chief Executive Officer] and his team have pushed the bar over many years and continue to do so.
"They are the experts in this field, and I hope to add my commercial manpower, ideas and relationships to bring something a little bit different to the organisation."
Eddie's most notable public face is as the head of Matchroom's Boxing division, promoting a stable he has grown, and which is littered with World Champions and Olympic gold medallists.
Under Eddie's leadership, Matchroom Boxing has returned to the forefront of the sport around the world.  In 2018 he agreed a historic $1billion deal with live streaming platform DAZN to stage 16 fights a year across America under Matchroom Boxing USA.
"In boxing we've made a huge push over the last few years in the digital space to build up the characters of our athletes," Hearn continued.
"Our goal is to educate our audience by telling the stories of the stars of darts, showcasing their personalities and backgrounds to a wider sporting fanbase.
"Darts is so unique because a lot of the players are 'working class heroes' and that's what the fans love and relate to.
"This sport is doing things the right way and we want to continue our global growth. We've already seen the way it has exploded in Germany and we want to do the same in other territories.
"I think we're really well placed moving forward. We've got the team in place with Matthew Porter and his staff and if I can contribute ideas along the way to help move forward at a greater pace, then great news."