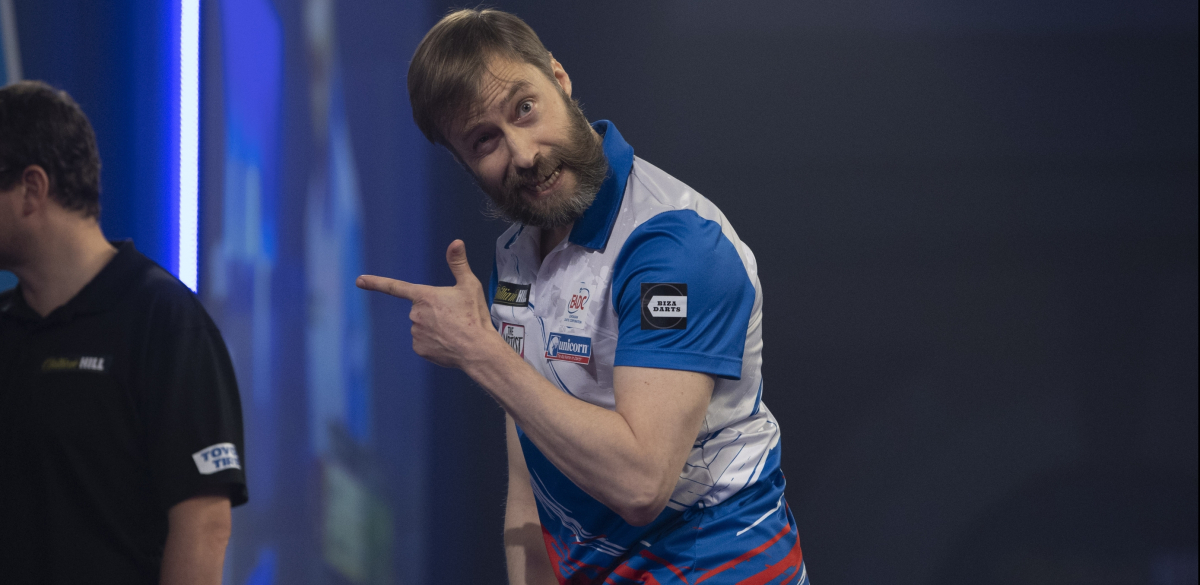 Dmitriy Gorbunov secured his World Cup of Darts debut by picking up a further two EADC ProTour titles in Moscow last weekend.
Gorbunov will partner PDC Tour Card Holder Boris Koltsov in the World Cup of Darts in Germany in September having topped the EADC ProTour Order of Merit.
A World Championship debutant last December, Gorbunov doubled his tally of EADC ProTour event wins in 2021 by picking taking glory in Events Five and Six to take his overall tally to four from six events played.
Event Four winner Evgeniy Izotov and Event Five runner-up Vitaliy Khohryakov finished second and third respectively on the final Order of Merit.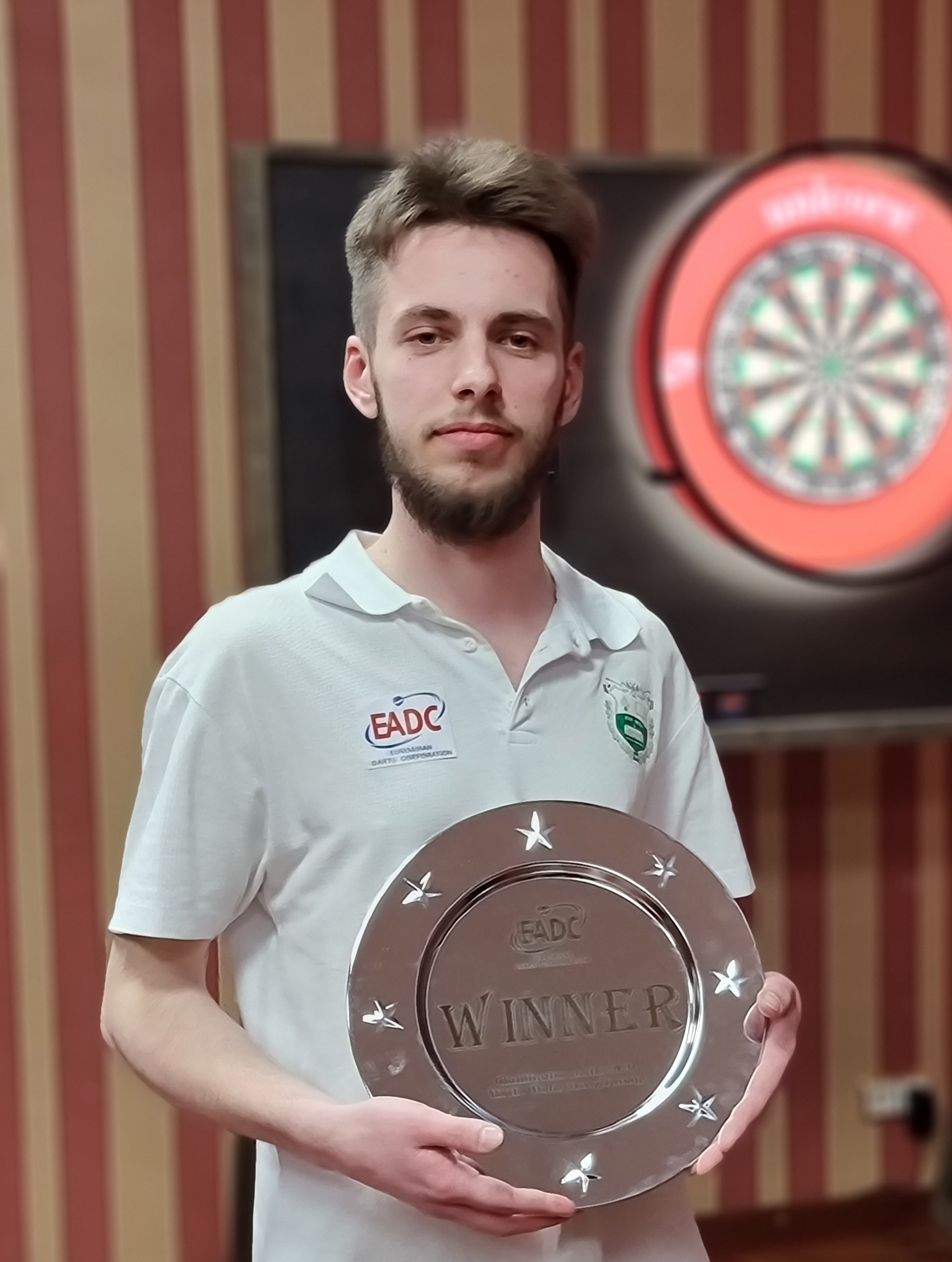 Last weekend also saw the EADC Qualifier for the 2021 World Youth Championship take place, as Artyom Klyuev (pictured) secured his return to the biggest global youth darts tournament with a deciding leg victory over Maxim Aldoshin.
The EADC Qualifier for the 2021/22 William Hill World Darts Championship will take place in Moscow on October 24-25.
The EuroAsian Darts Corporation Tour features players from the following countries: Azerbaijan, Armenia, Belarus, Georgia, Kazakhstan, Kyrgyzstan, Moldova, Russia, Tajikistan, Turkmenistan, Uzbekistan and Ukraine.
Click here to find out more about the EuroAsian Darts Corporation.
2021 EuroAsian Darts Corporation ProTour
ProTour 4
April 24
Quarter-Finals
Evgeniy Demidenko 6-4 Dmitriy Gorbunov
Vitaliy Khohryakov 6-5 Timofey Samoshkin
Alexey Kadochnikov 6-2 Maxim Aldoshi
Evgeniy Izotov 6-4 Roman Obukhov
Semi-Finals
Evgeniy Izotov 6-4 Vitaliy Khohryakov
Alexey Kadochnikov 6-5 Evgeniy Demidenko
Final
Evgeniy Izotov 6-5 Alexey Kadochnikov
ProTour 5
April 24
Quarter-Finals
Dmitriy Gorbunov 6-3 Evgeniy Demidenko
Evgeniy Zhukov 6-3 Alexey Kadochnikov
Vitaliy Khohryakov 6-1 Dmitriy Zhavoronkov
Roman Obukhov 6-3 Igor Shirokiy
Semi-Finals
Dmitriy Gorbunov 6-4 Evgeniy Zhukov
Vitaliy Khohryakov 6-2 Roman Obukhov
Final
Dmitriy Gorbunov 6-3 Vitaliy Khohryakov
ProTour 6
April 25
Quarter-Finals
Dmitriy Gorbunov 6-5 Evgeniy Demidenko
Alexey Kadochnikov 6-2 Roman Obukhov
Artyom Klyuev 6-4 Vitaliy Khohryakov
Evgrnii Izotov 6-1 Maxim Aldoshin
Semi-Finals
Dmitriy Gorbunov 6-4 Alexey Kadochnikov
Evgrnii Izotov 6-2 Artyom Klyuev

Final
Dmitriy Gorbunov 6-3 Evgrnii Izotov

EADC World Youth Championship Qualifier
April 25
Quarter-Finals
Margarita Raevskaya 6-5 Georgey Vasiukov
Maxim Aldoshin 6-5 Mikhail Mayorov
Roman Korsunov 6-1 Sergey Tyarasov
Artyom Klyuev 6-1 Pavel Lapinin
Semi-Finals
Artyom Klyuev 6-5 Roman Korsunov
Maxim Aldoshin 6-1 Margarita Raevskaya
Final
Artyom Klyuev 6-5 Maxim Aldoshin