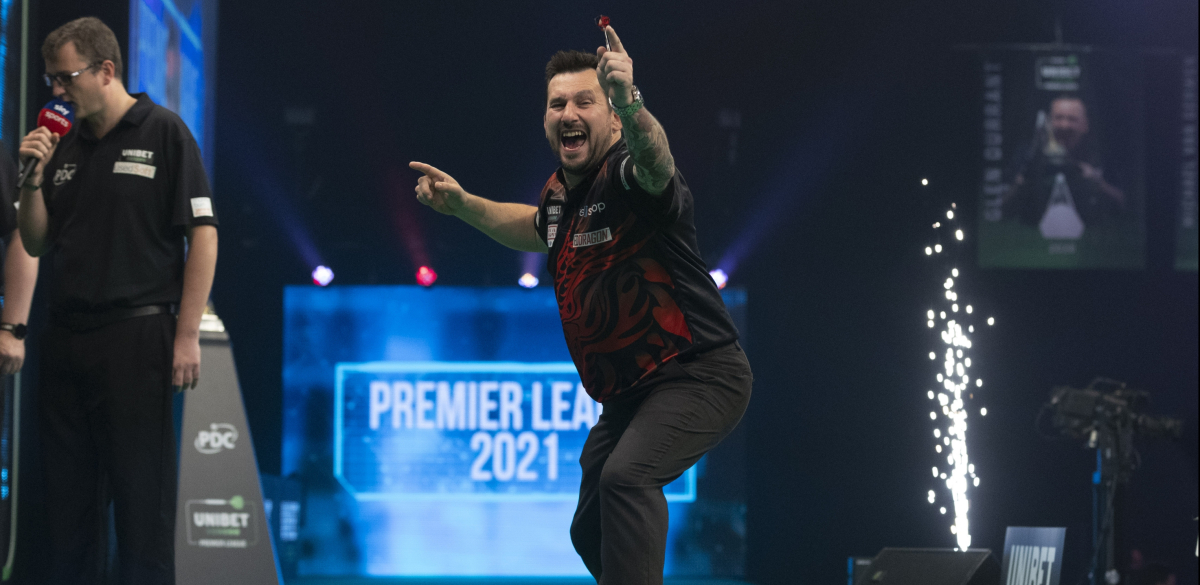 Jonny Clayton has reflected on the 'life-changing' night which saw him become the seventh winner of the Unibet Premier League.
Five days on from lifting the title in front of a sell-out crowd in Milton Keynes, the Welshman is back working as a plasterer for Carmarthenshire County Council.
Speaking with countryman Mark Webster and former world number one Colin Lloyd on The Darts Show Podcast, Clayton said the gravity of his achievement is starting to sink in.
"It's been a bit different being back in work," Clayton laughed.
"Winning the Premier League and everything that goes with it is obviously life-changing.
"The first question was am I staying or am I leaving, but I've had plenty of support from my colleagues.
"I've always played my darts while working, so I don't see why it would help if I finished.
"I'm going to leave it at the moment as it is and just keep working."
Clayton pin-pointed his win over Dimitri Van den Bergh on the final night of league action as the moment he believed he could become champion.
A Play-Off shoot-out between the pair for fourth place saw the 46-year-old claim an 8-6 win to book his return to the stage the following evening.
"The hard work was done against Dimitri in reaching the top four," Clayton explained.
"It was a massive weight off my shoulders because coming into that match I had a lot of things on my mind, thinking about points I missed out on over the course of the season.
"On the Play-Offs night I just went out to enjoy it and luckily it worked!"
Clayton, whose debut selection for the Premier League was confirmed in January with victory over Mervyn King, is already looking forward to returning next year.
"I will approach next year the same way and just going to try enjoy again," Clayton added.
"Playing against Mervyn in the final of The Masters I thought it was going to be my only chance to ever make it in the Premier League.
"So to now be the reigning champion coming into next year is just unbelievable."