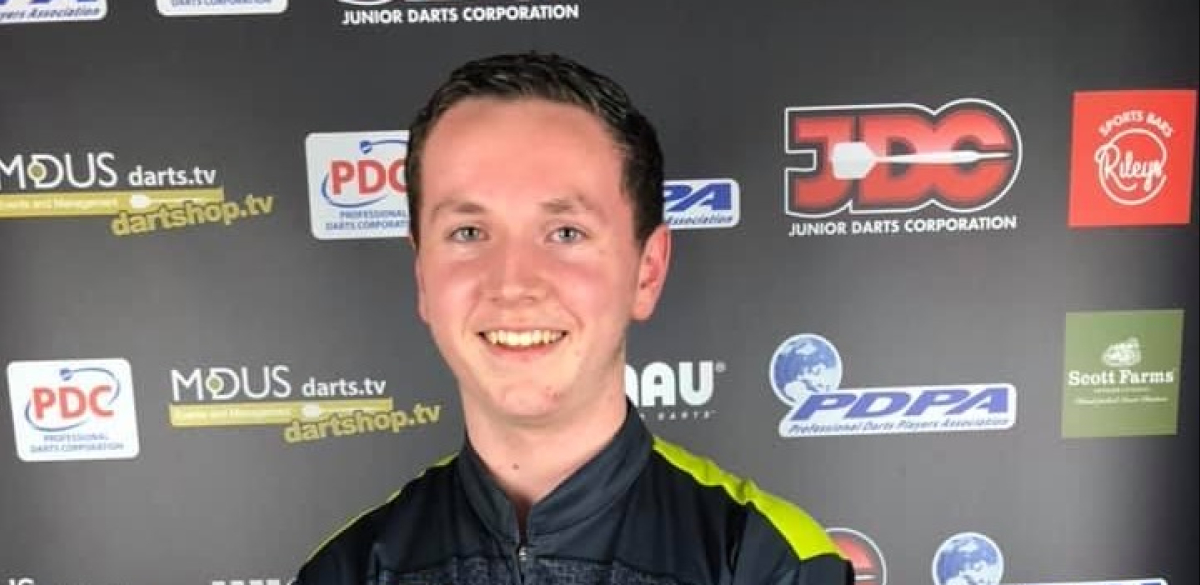 Leighton Bennett and Connor Hopkins were the first winners on the Junior Darts Corporation's Advanced Tour in their opening double-header of 2021.
The JDC's Advanced Tour sees 32 players competing this year in 12 events across six double-headers, alongside a further 12 events on the second-tier JDC Foundation Tour.
Teenage starlet Bennett dropped only three legs on his way to the Event One final, before averaging over 96 in a 6-4 win over Luke Littler to take the title.
Bennett won through to the final in Event Two, but was defeated 5-4 by Hopkins, who went on to defeat Henry Coates 6-1 as the Welsh youngster claimed victory.
Saturday had seen the Foundation Tour begin at Oaklands in Cinderford, with Pim van Bijnen and Cayden Smith sharing victories as the duo contested both finals on the day.
The next JDC weekend will see a Foundation Tour double-header on Saturday July 3 ahead of an Advanced Tour double-header on Sunday July 4.
The top four players on the 2021 JDC Foundation Tour Order of Merit will progress to the Advanced Tour in 2022.
2021 JDC Advanced Tour
Sunday June 20
Event One
Semi-Finals
Luke Littler 5-1 Tavis Dudeney
Leighton Bennett 5-2 Ieuan Halsall
Final
Leighton Bennett 6-4 Luke Littler
Event Two
Semi-Finals
Henry Coates 5-0 Kieran Thompson
Connor Hopkins 5-4 Leighton Bennett
Final
Connor Hopkins 6-1 Henry Coates
2021 JDC Foundation Tour
Saturday June 19
Event One
Semi-Finals
Pim van Bijnen 4-0 Oliver Allenby
Cayden Smith 4-2 Evan Willoughby
Final
Cayden Smith 5-3 Pim van Bijnen
Event Two
Semi-Finals
Cayden Smith 4-0 Dylan van Lierop
Pim van Bijnen 4-0 Zak Barrett
Final
Pim van Bijnen 5-3 Cayden Smith
JDC Advanced Tour
Oaklands, Cinderford, GL14 2PQ
Sunday June 20
Sunday July 4
Sunday July 11
Sunday July 25
Sunday August 8
Sunday August 15
JDC Foundation Tour
Oaklands, Cinderford, GL14 2PQ
Saturday June 19
Saturday July 3
Saturday July 10
Saturday July 24
Saturday August 7
Saturday August 14
Entry can be made via jdcshop.net.
For more information about the JDC, visit their website or follow @JDCDarts on Twitter.