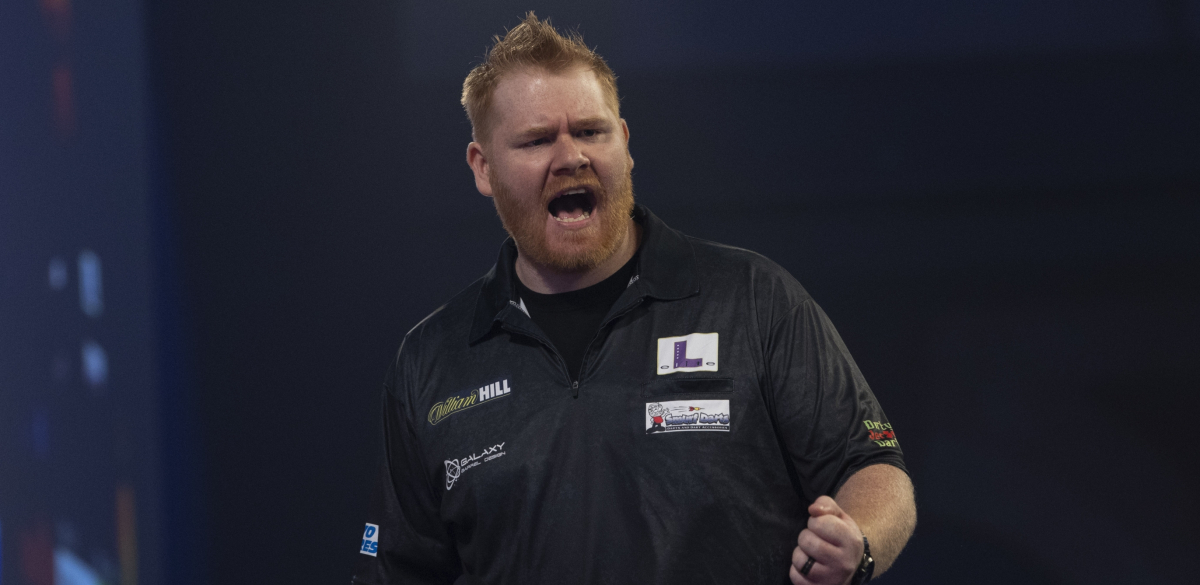 Matt Campbell and Kevin Doets claimed the year's first two Unicorn Challenge Tour European titles in Niedernhausen on Friday.
The PDC's second-tier tour, split into UK and European sections in 2021, kicked off with Events One and Two in Germany, the first of three consecutive days of action.
Canada's Campbell and Dutchman Doets shared title victories as over 140 PDPA Associate Members competed in the first two £10,000 events at the H+ Hotel.
The day began with Event One as Campbell defeated Gino Vos in the final to pick up his first PDC title.
The Ontario-based thrower, who has competed in the last two World Championships, wasted no time in making his trip worthwhile.
Victories over Belgian duo Patrick Bulen and Kenny Neyens in the quarter-finals and semi-finals respectively saw him reach the final.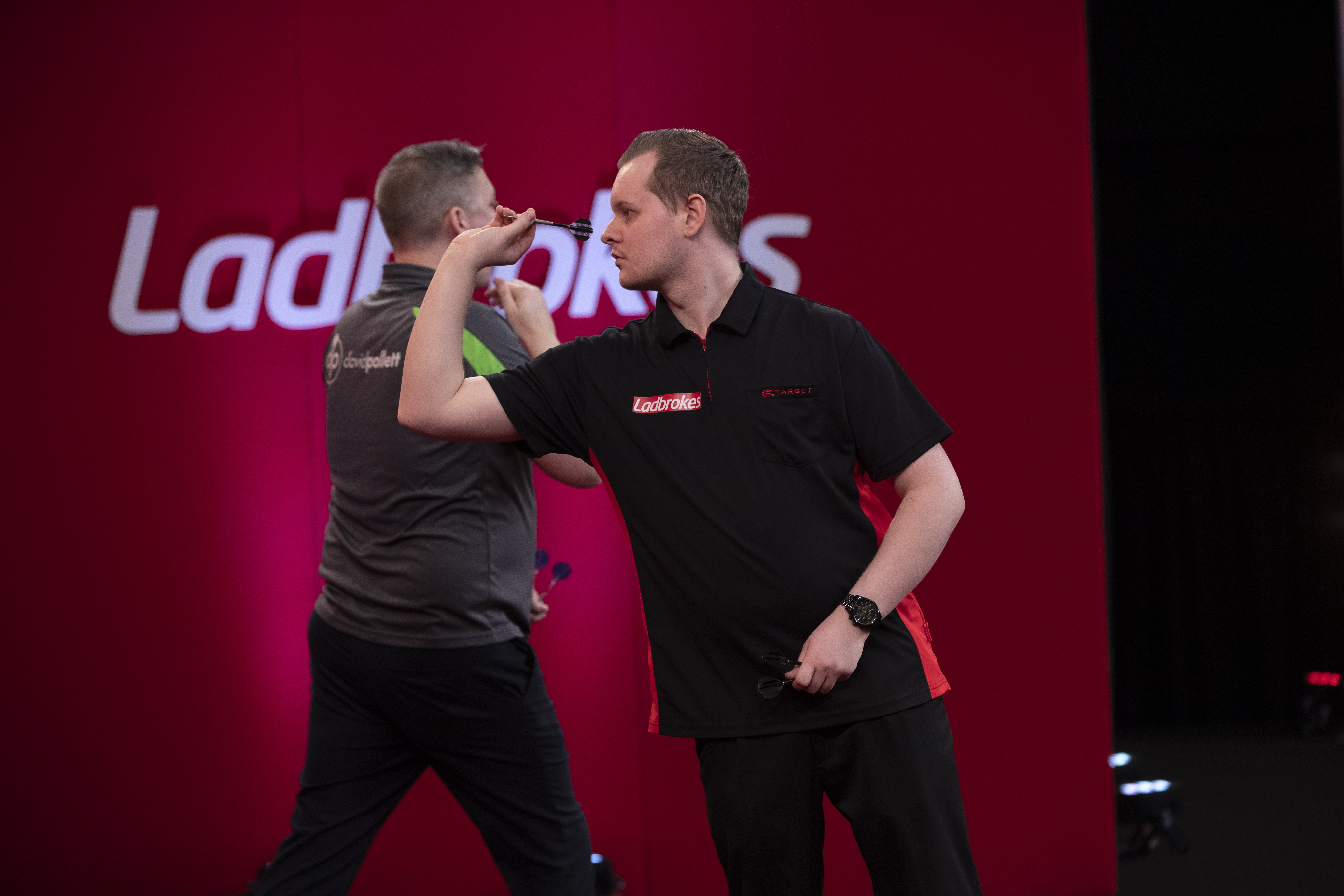 Event Two saw rising star Doets double his tally of Challenge Tour titles as he defeated Christian Kist 5-2 in the final game of the day.
Doets posted a 102.2 average in his quarter-final win over Toni Alcinas, before edging out Lukas Wenig 5-4 to reach the final.
There, the 23-year-old averaged 97.0 to see off Kist, who hit a nine-dart finish in his semi-final win over Steven Noster.
The PDC Unicorn Challenge Tour Europe continues on Saturday with the second day of the treble-header as Events Three and Four take place in Niedernhausen, with play to start around 1000 local time (0900 BST).
Click here to see all results from Events One & Two in our Match Centre.
Click here to see all match stats on DartConnect.
2021 PDC Unicorn Challenge Tour Europe Results
Friday July 2, H+ Hotel, Niedernhausen
Event One
Last 16
Johan Engstrom 5-3 Robbie Knops
Gino Vos 5-4 Mario Vandenbogaerde
Ricardo Pietreczko 5-4 Ronny Huybrechts
Chris Landman 5-2 Wesley Plaisier
Jimmy Hendriks 5-3 Marcel Erba
Kenny Neyens 5-3 Stefan Bellmont
Patrick Bulen 5-4 Rusty-Jake Rodriguez
Matt Campbell 5-4 Maikel Verberk

Quarter-Finals
Gino Vos 5-2 Johan Engstrom
Chris Landman 5-1 Ricardo Pietreczko
Kenny Neyens 5-1 Jimmy Hendriks
Matt Campbell 5-2 Patrick Bulen

Semi-Finals
Gino Vos 5-1 Chris Landman
Matt Campbell 5-4 Kenny Neyens

Final
Matt Campbell 5-1 Gino Vos
Event Two
Last 16
Wesley Plaisier 5-3 Matt Campbell
Christian Kist 5-3 Gary Mawson
Steven Noster 5-1 Owen Roelofs
Franz Roetzsch 5-4 Gillian Koehoorn
Toni Alcinas 5-1 Arjan Konterman
Kevin Doets 5-1 Ricardo Pietreczko
Luc Peters 5-3 Damian Mol
Lukas Wenig 5-3 Marcel Erba

Quarter-Finals
Christian Kist 5-3 Wesley Plaisier
Steven Noster 5-2 Franz Roetzsch
Kevin Doets 5-2 Toni Alcinas
Lukas Wenig 5-2 Luc Peters

Semi-Finals
Christian Kist 5-2 Steven Noster
Kevin Doets 5-4 Lukas Wenig

Final
Kevin Doets 5-2 Christian Kist