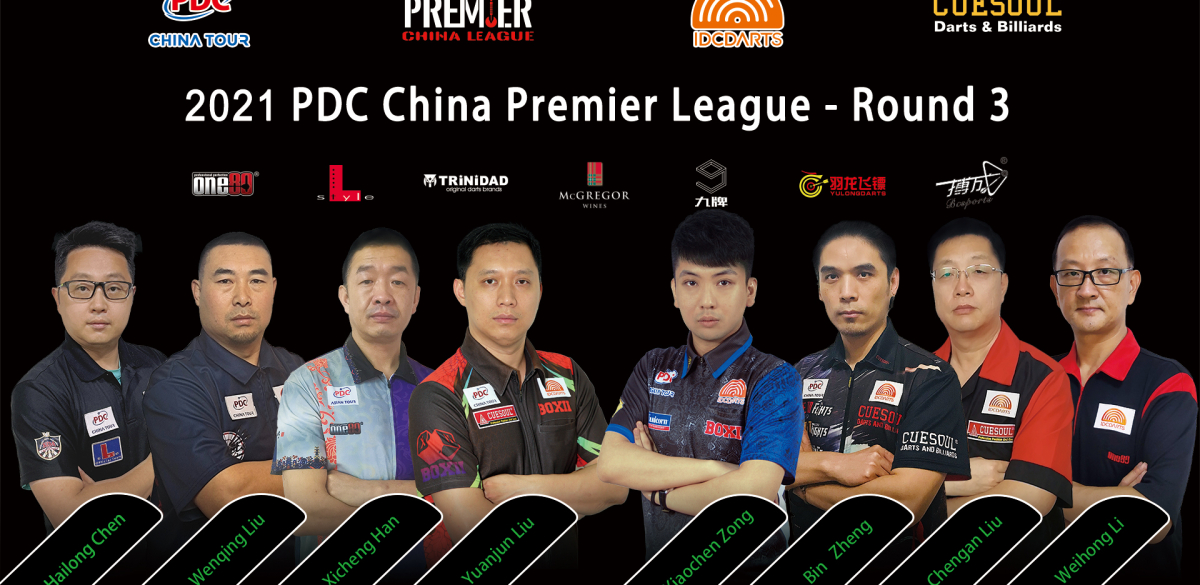 Details of the third phase of the 2021 PDC China Premier League have been confirmed, with all the action set to be shown live on PDCTV.
Round Three of the online tournament, featuring two camera technology developed by IDCDARTS, will be played across seven nights from July to October.
Xiaochen Zong, Changan Liu and Yuanjun Liu, all of whom have previously starred in the World Championship, will be among the eight players competing across six league phase nights, before the top four players advance to the Play-Offs.
Both finalists will advance to the semi-finals of the 2021/22 World Championship China Qualifier, and will also automatically advance to Round Four of the PDC China Premier League, which is set to take place later this year.
CLICK HERE TO SUBSCRIBE TO PDCTV.
2021 China Premier League
Competing Players
Xiaochen Zong
Yuanjun Liu
Bin Zheng
Xicheng Han
Chengan Liu
Wenqing Liu
Hailong Chen
Weihong Li
Schedule
Night One: July 23 (1930 CST) - Four matches
Night Two: August 3 (1930 CST) - Five Matches
Night Three: August 17 (1930 CST) - Five Matches
Night Four: August 31 (1930 CST) - Five Matches
Night Five: September 14 (1930 CST) - Five Matches
Night Six: September 28 (1930 CST) - Four Matches
Play-Offs: October 5 (1930 CST) - Three matches
Format
League Phase: All matches of 14 legs
Play-Offs: Semi-final Best of 19 legs, Final Best of 21 legs