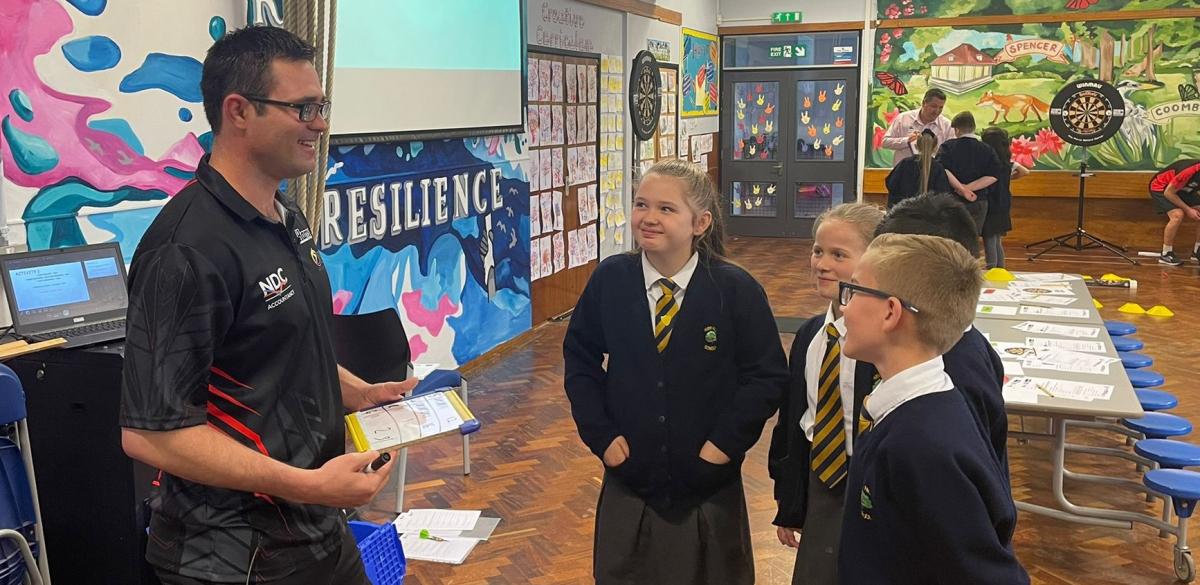 Damon Heta became the third PDC star to take part in a Bullseye Maths school visit when he visited Coventry's Park Hill Primary School.
Bullseye Maths was launched by the PDC earlier this year in conjunction with numeracy charity Maths On Toast and the Room 180 Academy at Nottingham College - with in-school sessions accompanied by the online portal at this link.
Michael Smith returned to his former primary school in St Helens in February, while Devon Petersen joined schoolchildren in Ilkeston in March for Bullseye Maths learning sessions.
Heta visited Park Hill Primary School in Coventry on Wednesday March 30 for the third session, which sees children introduced to darts and provides an innovative way of enhancing their numeracy skills while playing the sport.
"It was a great experience to be a part of one of these lessons that are being taught to the schoolkids to show them how darts can help with their maths in an interactive manner," said Heta.
"It also opened my eyes a bit more on how darts can benefit kids with their maths; one of the schoolkids, Charlie, was a darts fan & his maths was great from watching the darts on TV."
The sessions are run by Gary Horsley from Nottingham College's Room 180 Academy, and Heta added: "Gary and his team do an amazing job running these classes.
"It was fun and informative and all the kids had a great time. What they are doing will also help with the growth of the sport while also helping kids learning their basic maths."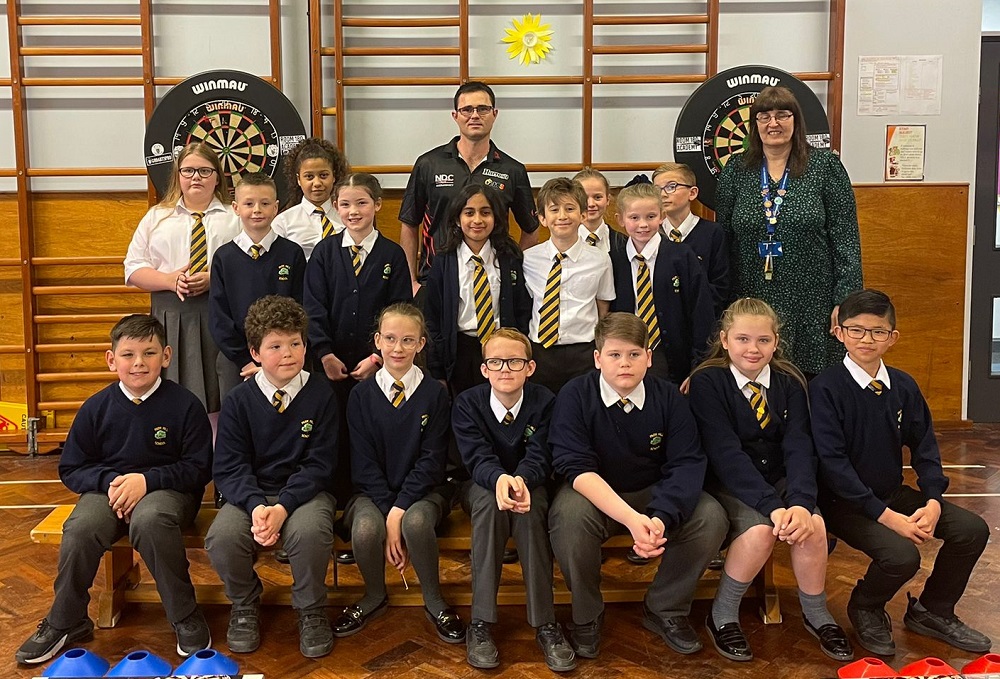 Park Hill Primary School Assistant Head Teacher Tracey Bailey commented: "Thank you for the time spent with us exploring maths and darts. The staff said the children came back absolutely buzzing!
"It would be fantastic if these resources were available as a teachers pack so that these activities could be incorporated into maths lessons in some way."
The session in Coventry featured some students who are involved with the local Junior Darts Corporation (JDC) Academy as well as newcomers to the sport.
"This was a really fun session, every child was fully engaged and it was lovely to see their confidence grow," said Gary Horsley.
"Some of the children's darting knowledge was excellent and you can tell that they have been members of the Coventry JDC Academy – their numeracy was strong and their throwing arm was developing throughout the session."
Bullseye Maths continues on April 6 ahead of the Cazoo Premier League night at the First Direct Arena in Leeds, where Joe Cullen will join local schoolchildren for the next session.
For more details about the Room 180 Academy, please contact Gary Horsley via gary.horsley@nottinghamcollege.ac.uk.
The PDC's online portal at pdc.tv/maths includes introduction videos from top PDC players, including Cullen, Michael Smith, Gary Anderson, referees Russ Bray and Kirk Bevins and Sky Sports presenter Laura Woods, as well as the interactive Mathlete darts game and downloadable worksheets for students.