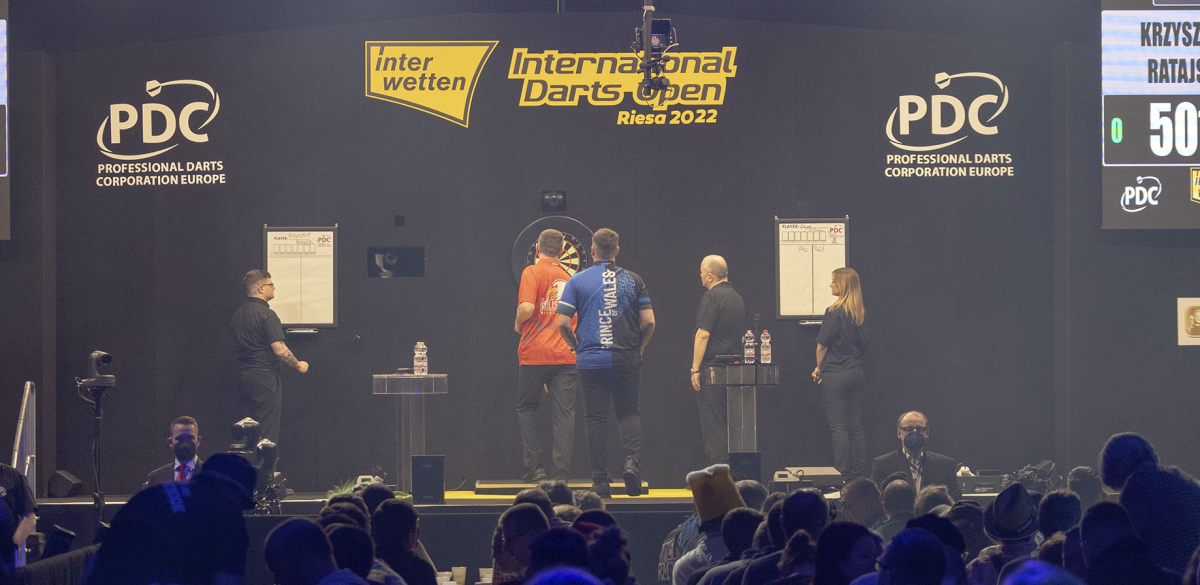 The Interwetten European Darts Grand Prix in May has been moved to the Hanns-Martin-Schleyer-Halle in Stuttgart.
The year's seventh PDC European Tour event will be held from May 20-22, as 48 players compete across three days.
The tournament had been scheduled to take place at the Glaspalast in Sindelfingen, a venue which is now being used by German authorities during their care of refugees from the conflict in Ukraine.
However, the nearby Hanns-Martin-Schleyer-Halle will now host the three-day tournament.
"Even though we fully understand the measures taken in Sindelfingen, the situation was of course not easy to have to find a new venue at such short notice," said Werner von Moltke, President of PDC Europe.
"But we are all the more pleased that we can now offer an alternative with the Hanns-Martin-Schleyer-Halle, which is only 25km away from the Glaspalast."
Fans who had ticket bookings for table tickets will see these transferred directly to the new venue.
Fans with bookings for tiered seat tickets in Sindelfingen can generate a voucher here which they can use to purchase new tickets for the event. For logistical reasons, tiered seat ticket bookings for Sindelfingen are unfortunately not valid for Stuttgart.
Existing ticket holders with tiered seat bookings will be contacted by email in due course with details of priority sale for tickets at the new venue in Stuttgart.
Tickets for the Interwetten European Darts Grand Prix will return to general sale from Saturday April 16 through PDC Europe.