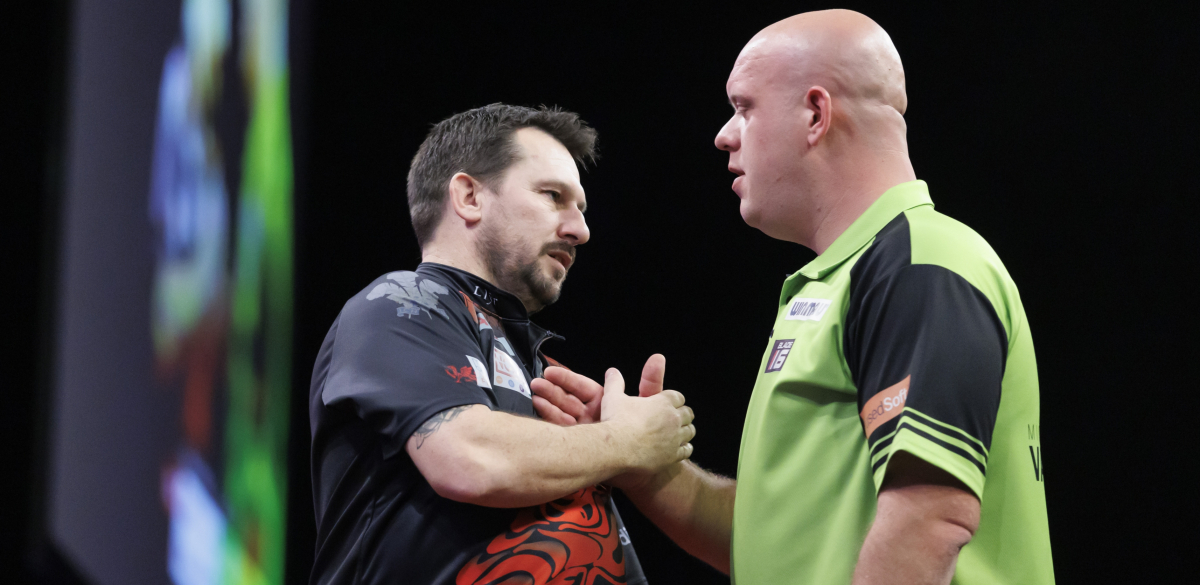 PDC Stats Analyst Christopher Kempf ranks the top five match-ups between this year's Cazoo Premier League players based on the combined average of all previous Premier League meetings... 
The format change to the Premier League has raised the profile of certain head-to-head match-ups between elite players.
Theoretically, the same two players could encounter each other every Thursday night - to paraphrase a comment made by Michael van Gerwen about Phil Taylor, certain Premier League players might see more of particular opponents than they do their partners.
Some of these players have faced each other before in so many tournaments that they can draw upon a decade's worth of triumph and disappointment at the hands of one particular opponent as they prepare themselves mentally for a match.
Irrespective of whether the players actually demand more of themselves against old rivals, some Premier League match-ups are of exceptionally consistent quality.
Here are the top five, as measured by the combined average in all previous Premier League matches: 

5. Gary Anderson (101.17) vs Peter Wright (98.94) (combined 100.05)
Anderson:8  Wright:6  Draws:3
Against no other opponent in the Premier League does Gary Anderson throw nearly as many 180s, or check out with such high efficiency as he does against Peter Wright.
Anderson's highest average of his Premier League career was recorded against Wright in 2017, two months after losing 7-5 to Wright in a match in which the players combined to average 108.
Perhaps national pride is at stake in their meetings, as these two men have been the predominant Scottish players in the world of darts for more than a decade, having spent a similar length of time in the PDC as the top ranked player from their country.
Though Anderson still holds a lead in matches and legs won for their Premier League series, the tide seems to be turning in favour of Wright, who has defeated Anderson twice in deciding legs this year.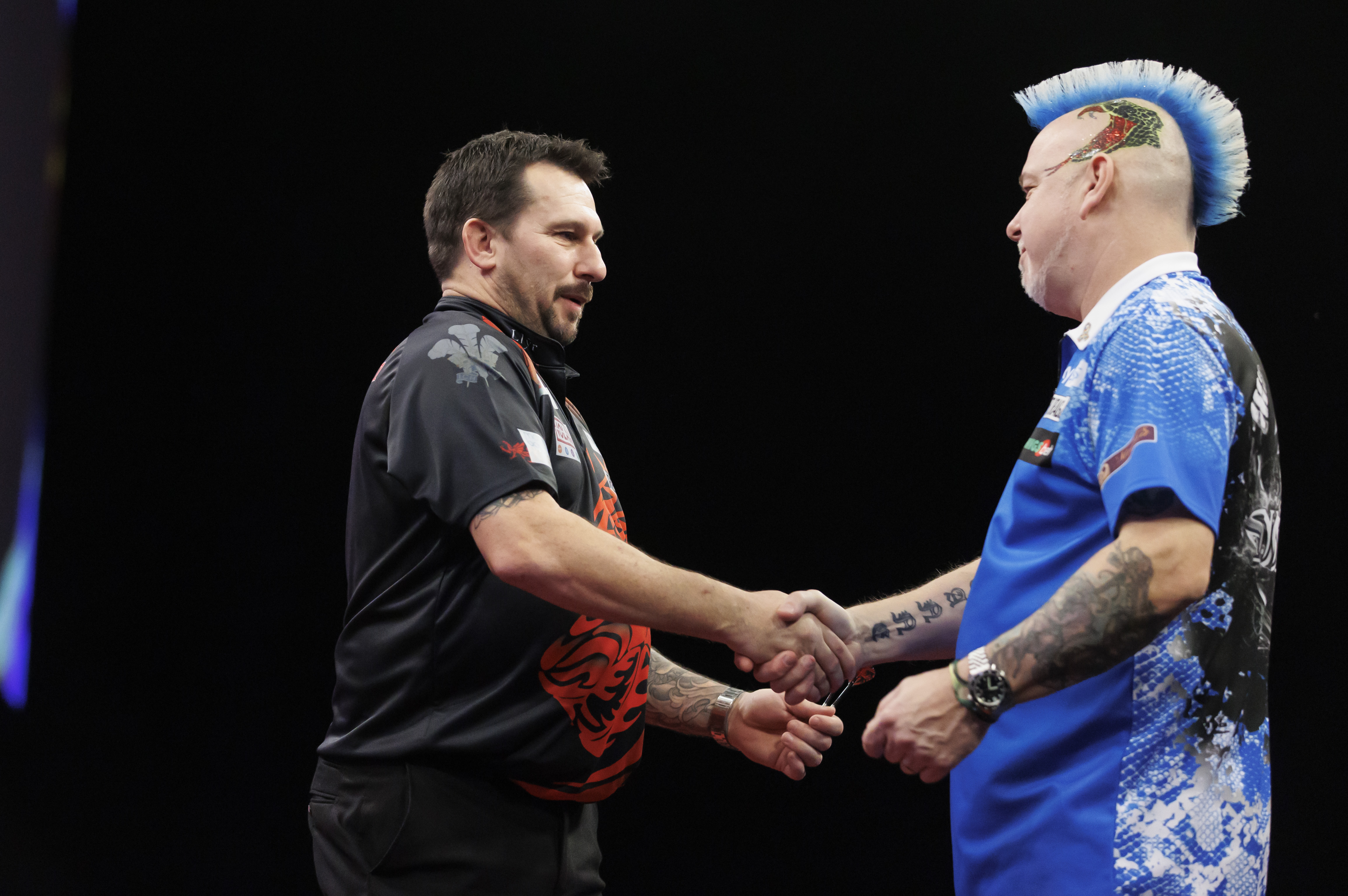 4. Peter Wright (102.76) vs Jonny Clayton (97.43) (combined 100.09)
Wright: 2  Clayton:3  Draws:1
Wright's 113 average in the first nightly final in Premier League history turned heads, but in his subsequent clashes with Jonny Clayton the Welshman has had his revenge, three times over.
Clayton's victories have made him the league leader even though Wright has had a much higher average, three-treble visit rate and even doubles percentage.
How has the defending Premier League champion scraped together three wins against his Scottish opponent? Wright has certainly not made it easy for him, averaging 106.54 against Clayton while the latter was throwing for the match.
In all three matches, Wright lost with a much higher average.
3. Michael van Gerwen (103.74) vs Michael Smith (96.84) (combined 100.31)
Van Gerwen: 10  Smith:1  Draws:0
MvG's dominance of the Premier League series between himself and Michael Smith is punctuated by two legendary performances - his 2016 world record average match and the 2018 Premier League final, to date the highest average in the history of the Play-Offs.
Thus, the combined average of 100.31 in this match-up is largely a credit to the efforts of the three-time World Champion.
In total, Smith has won only once in 11 Premier League matches - but that one victory effectively kept Van Gerwen out of Finals Night in 2020.
Van Gerwen has completed 24% of his legs in 12 darts or fewer against Smith (compared to 8% for Smith), by far the highest such four-visit completion rate of any active match-up in the Premier League, while Smith has struggled to hit his doubles against the 'Green Machine'. 
2. Jonny Clayton (101.48) vs Michael van Gerwen (100.72) (combined 101.10)
Clayton: 5  Van Gerwen: 3  Draws:0
This is developing into the marquee match-up of the 2022 Premier League. These two men sit atop the Premier League table and accordingly have already met five times.
Defending Premier League champion Clayton is playing some of the best matches of his career when encountering Van Gerwen.
In the 2022 Premier League alone he has averaged 103.44 overall - nearly 110 when working against the MvG throw - and is completing 100+ checkouts at nearly double his rate when faced with other players.
Two consecutive deciding-leg defeats of MvG have robbed the five-time Premier League champion of four points and put Clayton on top and in line for the league-winner's bonus.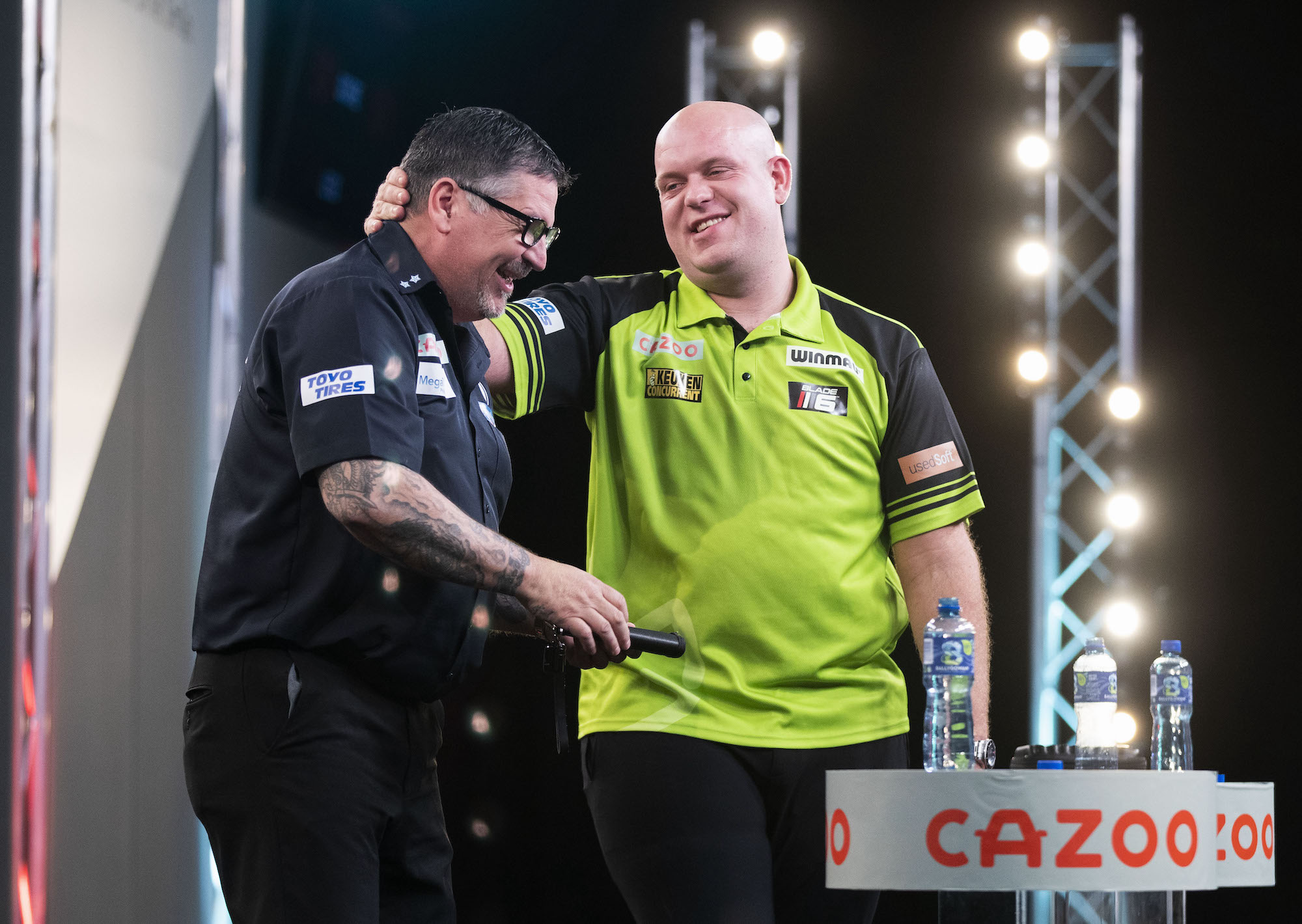 1. Michael van Gerwen (102.78) vs Gary Anderson (100.83) (combined 101.81)
Van Gerwen: 10  Anderson: 6  Draws: 3
This may be the most important historical match-up between two players (barring matches involving Phil Taylor) in PDC history.
The battle for dominance in professional darts in the twilight of Taylor's career was largely waged between these two men, generating two legendary matches at Alexandra Palace and the only televised final in darts history in which both players averaged 110+.
In the Premier League, Anderson and Van Gerwen have met 19 times, including a 2015 final - to date he is the last person to have defeated MvG in the Premier League with the winner's cheque at stake.
Befitting their adversarial relationship (especially during 2015-2016, an interval in which Anderson was World Champion and MvG was world number one), this has historically been the match-up between two active Premier League players most likely to produce a very high average; 37 of the 38 averages from their meetings have been greater than 95.
As in their most recent encounter, Anderson has earned himself many Premier League points that another player, against 103-average opposition, would not have.
With Anderson currently in last place in the 2022 Premier League, the significance of a Van Gerwen-Anderson contest is waning, but it still remains one of the most important in the history of the event.

Follow Christopher on Twitter @ochepedia