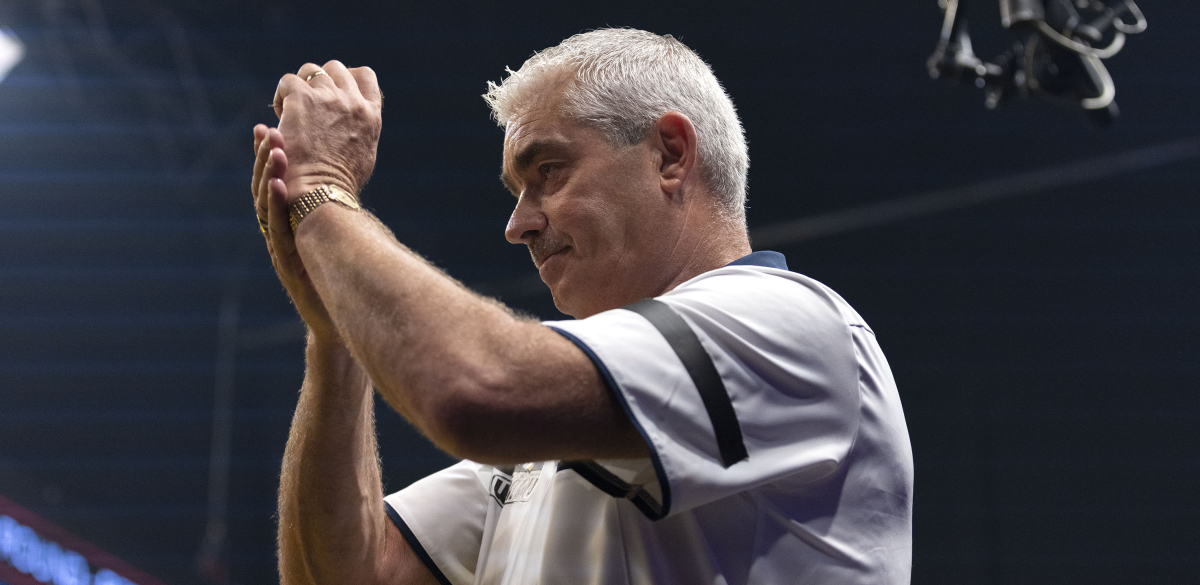 Steve Beaton insists he's not ready for the curtain to come down on his darting career, as he fights to preserve his professional status over the coming months.

Beaton has enjoyed a decorated career spanning four decades, but he is set to embark on a decisive period as he battles to retain his PDC Tour Card.

Beaton - currently ranked 61st on the Order of Merit - could be forced to try and regain his Tour Card at Qualifying School if he falls outside the world's top 64 following this year's Cazoo World Darts Championship.

"Every point is going to count now, so I'm fighting in every game," said Beaton, speaking on the latest episode of the Darts Show Podcast.

"I think I was thrown out of my routine with Covid. I am so used to doing exhibitions and then playing on the tour at the same time, and that was my practice.

"I am not one to be at home every night practising, so I found that quite hard, but I was also defending a lot of money on the European Tour, and suddenly that came off and I was out of the top 32.

"The draws get worse obviously because you're not a seed. I got thrown right out of my routine, but I'm trying to hold on to my Tour Card and hopefully get in the Worlds."
Beaton has been one of the sport's most consistent performers since the turn of the millennium, making 20 consecutive World Matchplay appearances prior to 2021, while also featuring in a record-breaking 31 World Championships.

The 58-year-old has endured a testing spell over the last 18 months, yet he's shown signs of a revival over recent weeks, posting 118 and 110 averages in floor events – his highest two averages on record.

"I'm coming to tournaments to win. My consistency is not the same as it used to be, but I can beat anybody," insisted the former Lakeside Championship winner.

"If I honestly thought that I couldn't beat these players, I wouldn't bother carrying on. It's just about putting that run together.

"If I can keep my Tour Card and qualify for the Worlds, hopefully I can start afresh next year."

Beaton is one of several veterans still plying their trade on the ProTour, with Simon Whitlock, Mervyn King and Raymond van Barneveld among those still competing at the top level.

The Adonis has revealed he's taking inspiration from the exploits of his contemporaries, claiming he's still got unfinished business in the sport.

"We [veterans] have all got that capability. We're not just making the numbers up," added the four-time PDC ranking event winner.

"We are quite capable of winning matches, and it just depends how you perform on the day really.

"I don't think I'm finished yet. If I can have a few more years at the top [level] I will keep going.

"I don't think I would go out of darts completely. It's just how this year is going to go which will tell me what I'm going to do in the future."
Listen to the full exclusive interview with Steve in the latest edition of The Darts Show Podcast - available on Spotify and Apple Podcasts.