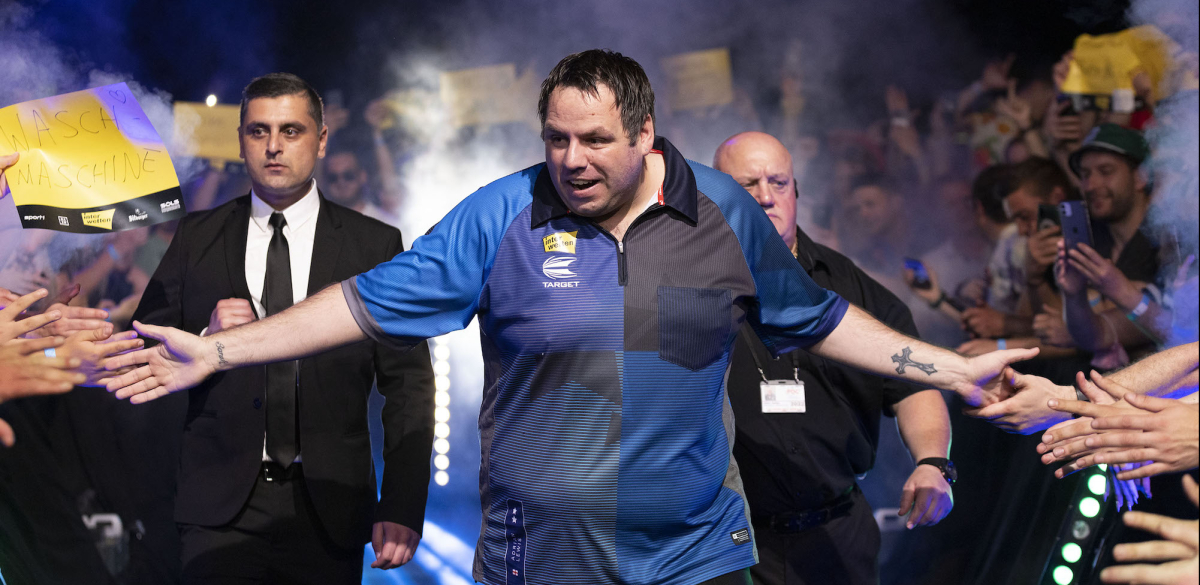 Former Players Champion and current darts commentator and pundit Paul Nicholson picks five outside shots to win next week's BoyleSports World Grand Prix...
5. Ross Smith - 125/1 with BoyleSports
You may see this choice as a bit strange, but I have been paying a lot of attention to analytics and form recently and Ross's name has been popping up a lot.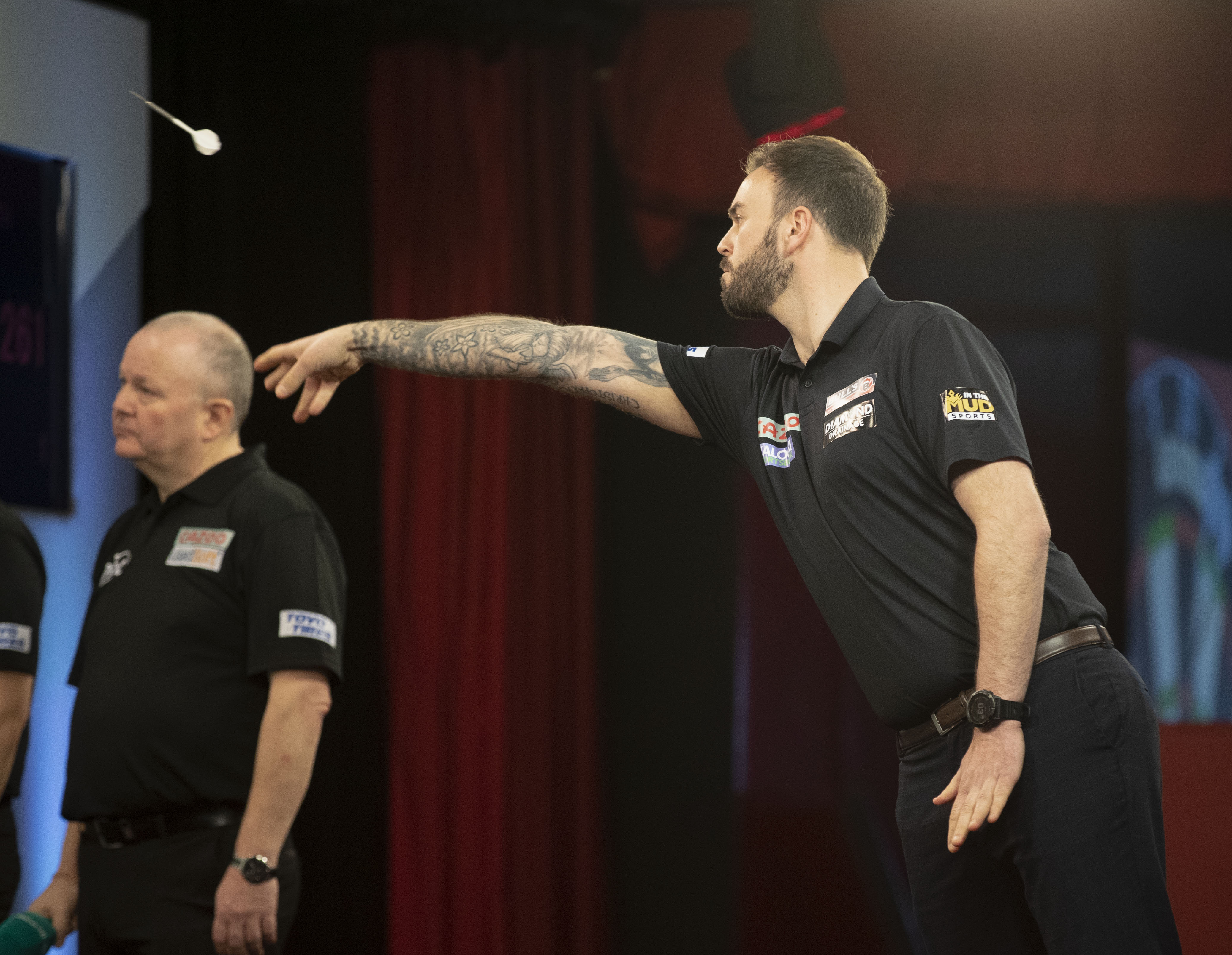 His place in this event wasn't even certain until Sunday in Wieze, after a heartbreaking loss to Jose de Sousa on Saturday in Belgium.
However, I want you to cast your mind back to 2020 and how a very fortunate Dimitri Van den Bergh was the last man into the World Matchplay. He went on to win it, and Ross could emulate that with the skills he's got.
A big, big scorer, he won on debut last year against Joe Cullen, looked comfortable with his starting gameplay and if he can get a head of steam, he could do what Dirk van Duijvenbode did two years ago by making the final.
Do I think Ross can win it? Yes. Do I think he will? Maybe not this time, but making the final in an event which is wide open sounds awfully familiar of late. 

The draw pits him against Andrew Gilding in round one, and one of James Wade or Martin Lukeman next. That could've come out worse. 
4. Adrian Lewis - 125/1 with BoyleSports
Just look at that price again and compare it to Gary Anderson. Anderson is 50/1 to win an event he has never won, albeit the fact that Adrian hasn't won it either but 125/1 for a former finalist and winner on tour this year? This not only provides value, but each way value too.
He's more than twice the odds of Gary. When have you seen that before?

I've spoken to Adrian a lot lately and to me, it seems like he is searching for something. Maybe a new version of himself, a new motivation or even a new path.
But, what I see in the meantime is someone who is still very talented and capable.
He will have a game plan ahead of this, he will definitely not be talked about that much and he will hope to saunter into the latter stages and pick off people in a quest to improve his ranking which has slipped in the last two years.
Let us not forget, he almost didn't make this year's World Matchplay, and now he is in a safe position for events like this, he can play with a little more freedom.
Yes, he isn't going to the European Championship, but for someone who doesn't like to play all events anymore, that might be a blessing. 

Is De Sousa a bad draw for him? I will let you decide that, but I believe there is more pressure on Jose than Lewis. 
3. Dave Chisnall - 28/1 with BoyleSports
I do not think anyone will be stunned to see Dave's name here.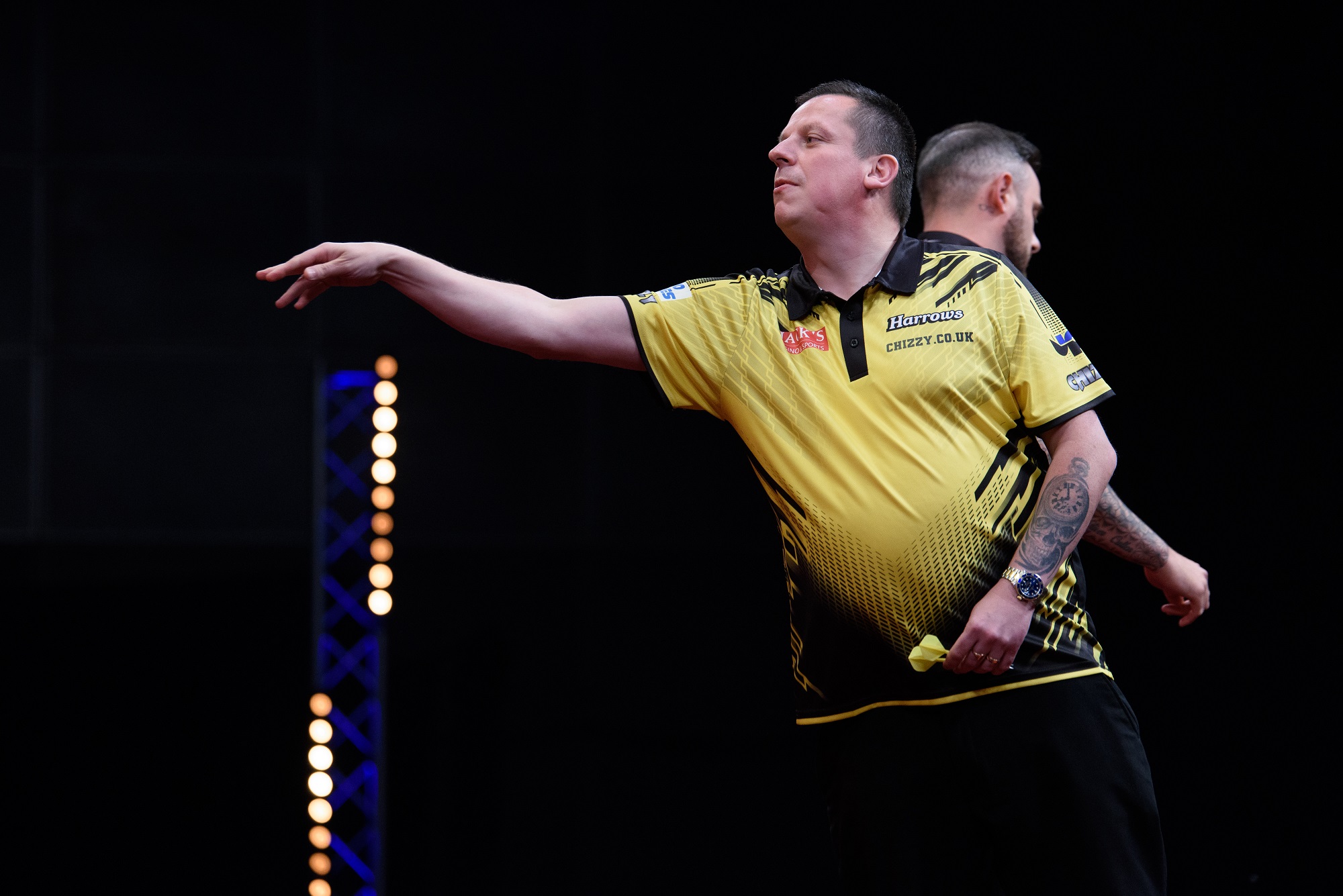 A recent winner, a form player coming into an event where he has graced the final twice; it's fair to assume he is a big threat to finally break that major duck. Commentators curse right?

Having a week off before this event will provide Dave time to smile, to soak up his recent win in Wieze and to recognise that his form is perfect coming into a style of 501 which suits him better than most in the field.
They play a lot of double start in the North West of England, and whereas some debutants and even established stars will find this outer ring dominant event daunting, Dave will not.

This is for two reasons. He is excellent at getting away in legs, plus if he stumbles, he has the necessary skills to catch up as he is profoundly amazing at 180 hitting.
He has all the tools to win. It's just a case of who does what in response. He has Van den Bergh first which is very tricky, but not someone who should strike fear right now.
If Dave doesn't think he's good enough to win this tournament, he never will. From our point of view, we say why not? If he believes like we do, he could even dominate this format for years to come. 
2. Dirk Van Duijvenbode - 28/1 with BoyleSports
To see Dirk at this price may seem fairly reasonable, but if you consider how good he has looked lately, it feels a little big to me.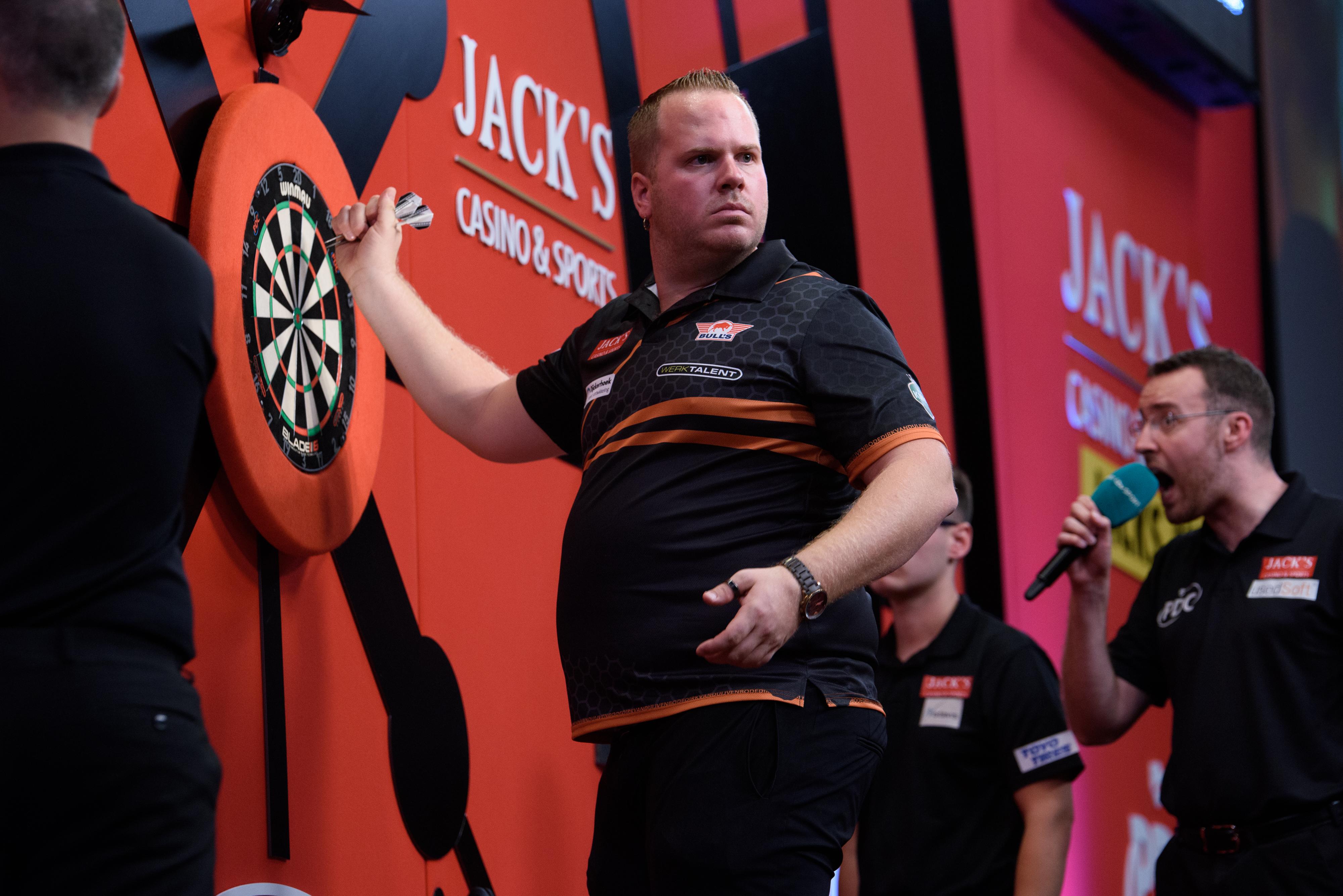 He looked ominous in recent stage matches, and is winning more games with a stern challenge on the other side of the oche than ever before.
I believe we are seeing a new, improved and lethal Aubergenius. Like Danny Noppert, I feel he is more equipped than ever and coming into this defending a big chunk of prize money from two years ago will not deter him from going one better. 

If anything, losing out in the final to Gerwyn Price again in a big stage final in Amsterdam recently will fire him up even more.
That spells bad news for the people in this section of the draw, including the defending champion Jonny Clayton who is his first opponent.
If this game doesn't illustrate the clinical nature of this format, nothing does.
As first round draws go, this is seismic, but whoever wins it will have a great shout at glory, and do not be shocked to see Dirk win in best-of-three set action, especially double start which he is good at. 
1. Danny Noppert - 25/1 with BoyleSports
Danny's reputation has always been one of a fierce, focused player who is very tough to topple.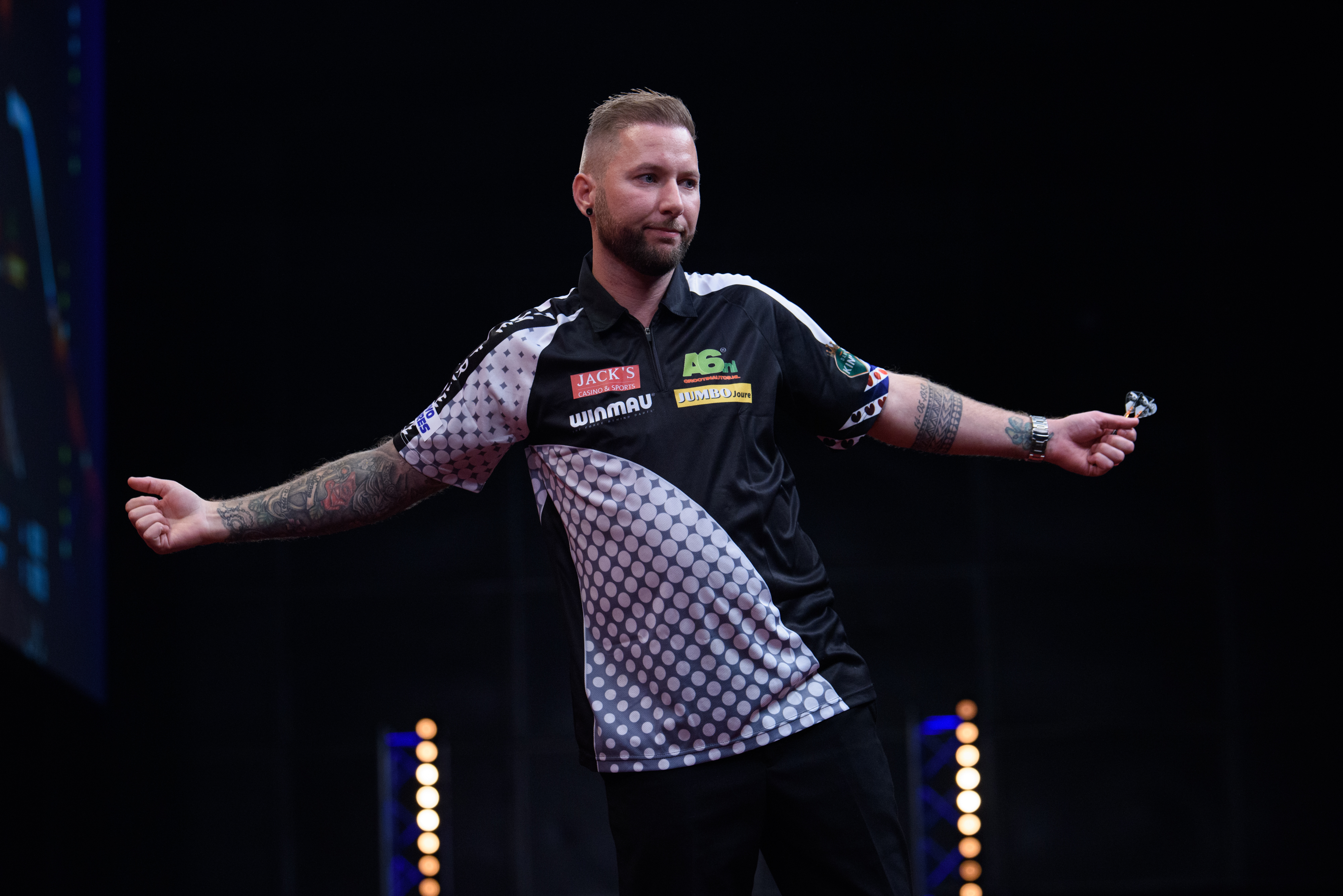 For some it might come as a surprise, but he has been walking around darts venues with this aura for around seven years now. It doesn't matter where he plays, he learns, he executes, he wins. He is like a terminator!
The fact that a current major champion is 25/1 with the title sponsors tells you that this guy is still under the radar.
Take into account his improvement in 2022. Not only has he won a major ranking event, he has improved in every facet of his game.
He has won for the first time on British soil on the floor AND on the stage in the PDC, plus made big strides on the European Tour by making his first finals.
I do not know what more evidence the darting world needs to realise that Noppie is for real.

In his quest to be in next year's Premier League, he will have to do more this year, and he will. It just depends on where, not if.
Closing Thoughts
This is my favourite tournament outside Alexandra Palace all year. Let double start commence! May the best player win, and let someone get that 9-darter again too. We are due one.  
Asset out for now. 
Odds correct at time of publication.
The 2022 BoyleSports World Grand Prix will take place from October 3-9 at the Morningside Arena, Leicester.
The iconic double-start tournament will see 32 of the world's top stars in action across seven days.
The tournament will be broadcast live on Sky Sports in the UK, through the PDC's worldwide broadcast partners including DAZN and Viaplay, and on PDCTV (excluding UK and Netherlands based subscribers).