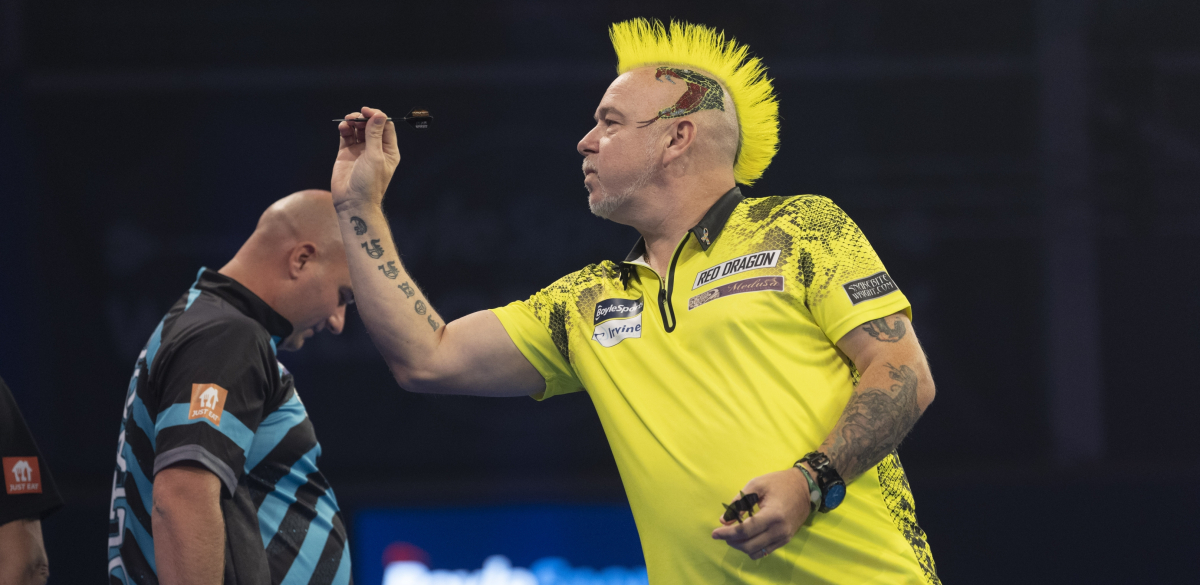 PDC Stats Analyst Christopher Kempf has ranked the BoyleSports World Grand Prix field by their last 200 legs played, with Peter Wright the form player heading to Leicester...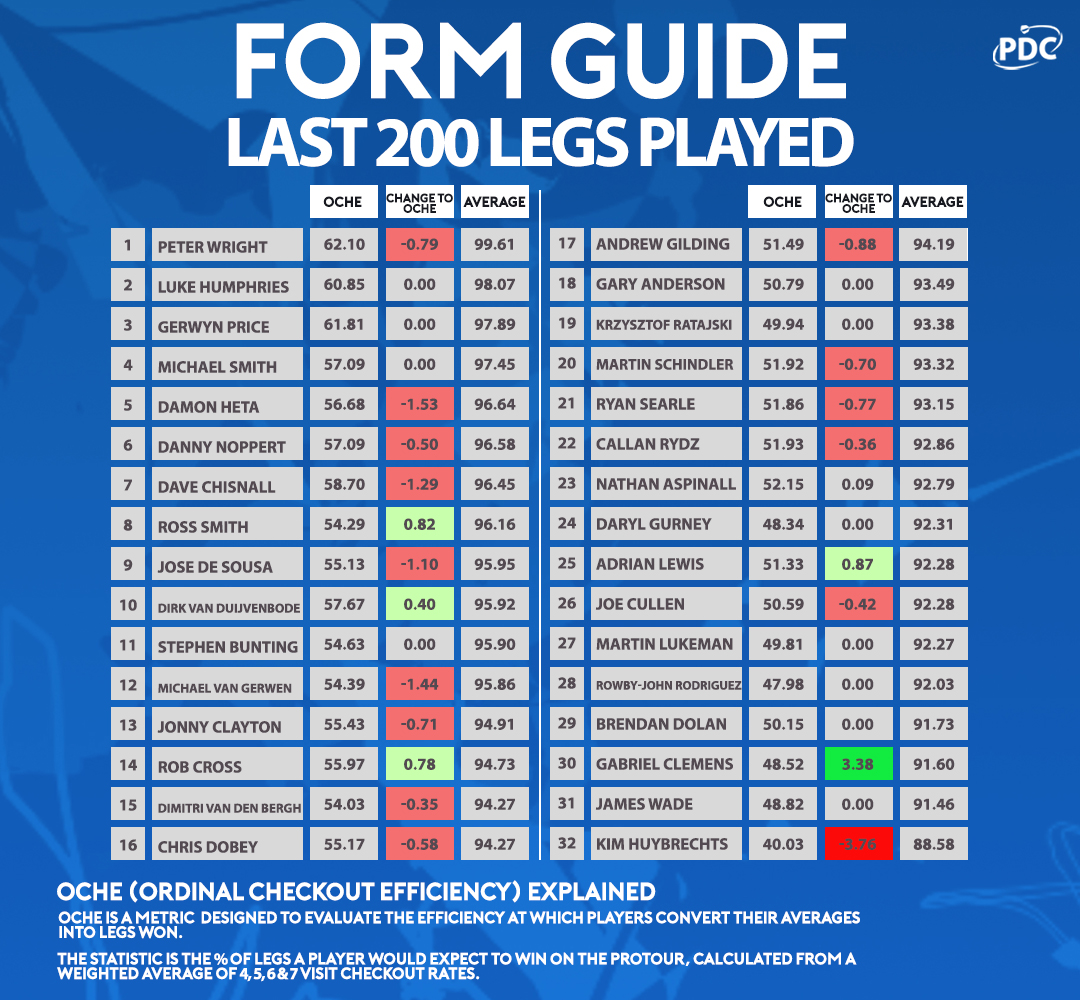 #1 Averages - PETER WRIGHT
#1 OChE - PETER WRIGHT
#1 Doubles - ROB CROSS
#1 171-180 - MICHAEL SMITH
#1 99, 101+ Checkout - GERWYN PRICE
A £25,000 boost in the Order of Merit still leaves Belgian Open Champion Dave Chisnall at #14 in the PDC Order of Merit, but his performance in Wieze last weekend, assisted by the PDC's first-ever stage nine-darter in the opening leg of a match, puts him fifth in terms of Ordinal Checkout Efficiency (OChE) - a measure of his ability to translate his averages into winning legs.
His 96.45 average over the past 200 legs is lower than the standard at which he was playing from 2015 to 2017 - yet with most of the dominant superstars of darts going into eclipse, making it easier for a 96 average to rise to the top of the rankings, Chisnall can now enjoy some of the greatest success of his career.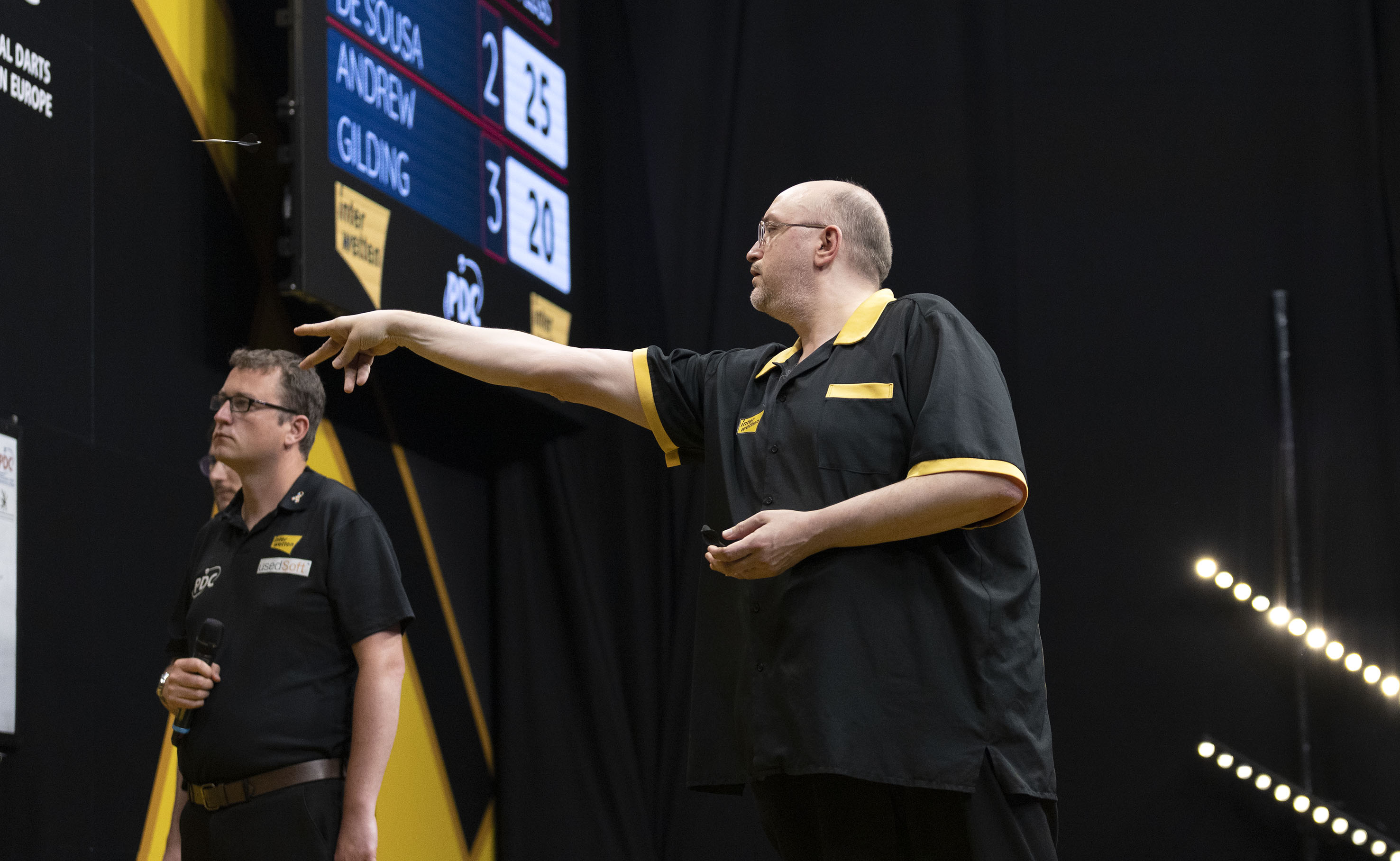 Andrew Gilding, having reached his peak in averages during the spring, continues to impress even without hitting the 105+ averages he recorded in floor events earlier this year.
His third ProTour final of the year last weekend represents a remarkable turnaround for a player who twice failed to regain his Tour Card at Q School after losing it in 2019; he now throws more 180s than Peter Wright, records higher averages than Gary Anderson and performs to a standard that would win, on average, 51.5% of legs against ProTour players.
Michael van Gerwen's surprise loss to Kim Huybrechts further accentuates a bizarre trend in his statistics - he is now the man with the fifth highest rate of scoring three-treble visits, but also the man with the 101st highest doubles percentage.
In checkout accuracy, he has now fallen behind his countrymen Luc Peters and Martijn Kleermaker - 33.86% accuracy on doubles is the lowest recorded since the inception of the Form Guide for a player within the top 16 of averages.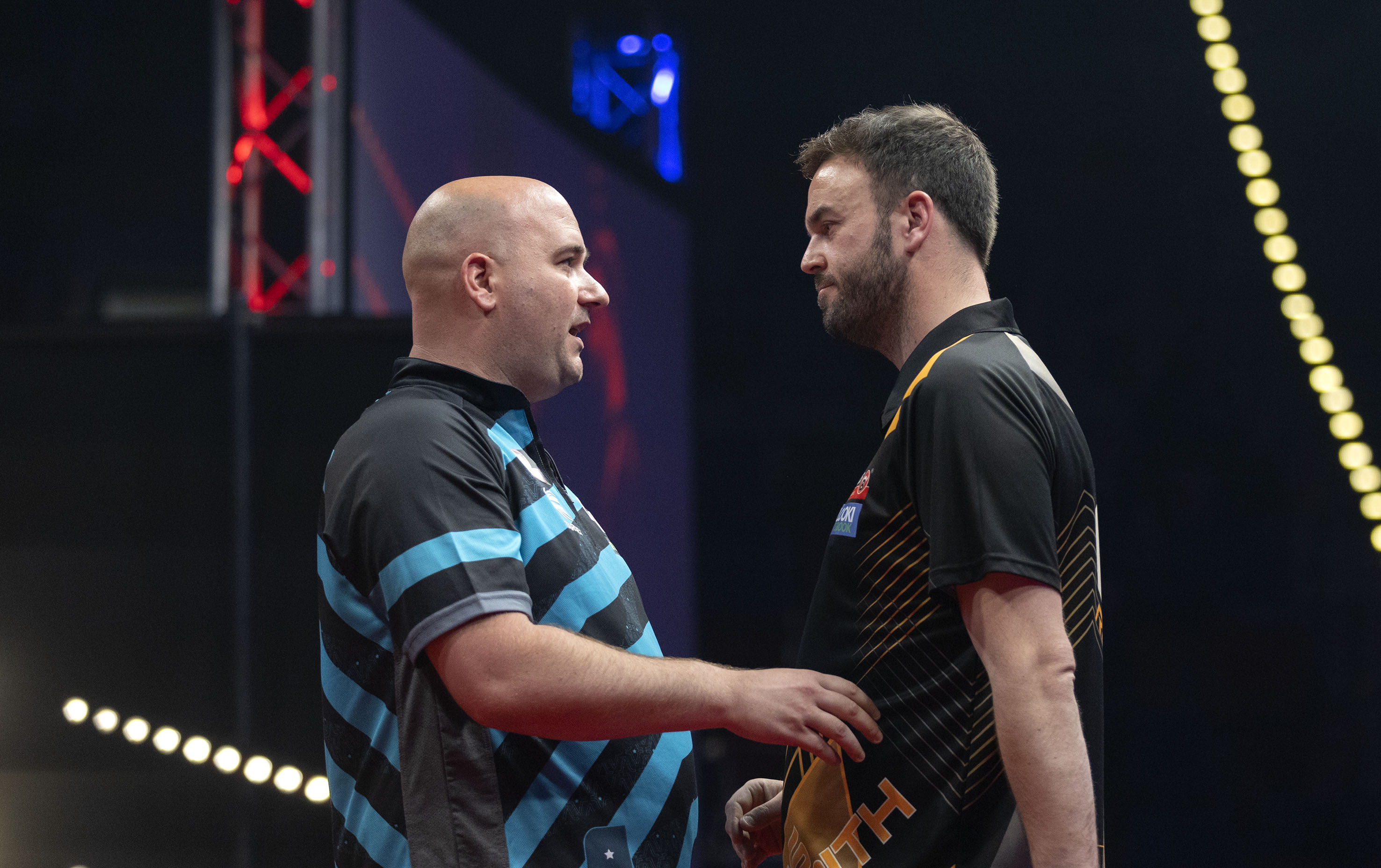 Claiming Michael van Gerwen's place in the top ten of averages is Ross Smith, now with the ninth highest average of all Tour Card Holders over the last 200 legs, the highest position of his career.
Smith is ranked only 17th in terms of OChE, which indicates that his 96.16 average only wins him 54% of legs.
Furthermore, to indicate that doubles are no guarantee of success, the #1 doubles-hitter at the moment in the PDC is Rob Cross, who hit 43% last weekend.
The seven-time runner up on the European Tour will need much greater accuracy on treble 20 to match his PDC-leading marksmanship on doubles 18 and 16 if he is to finally claim his first title.
Follow Christopher on Twitter @ochepedia