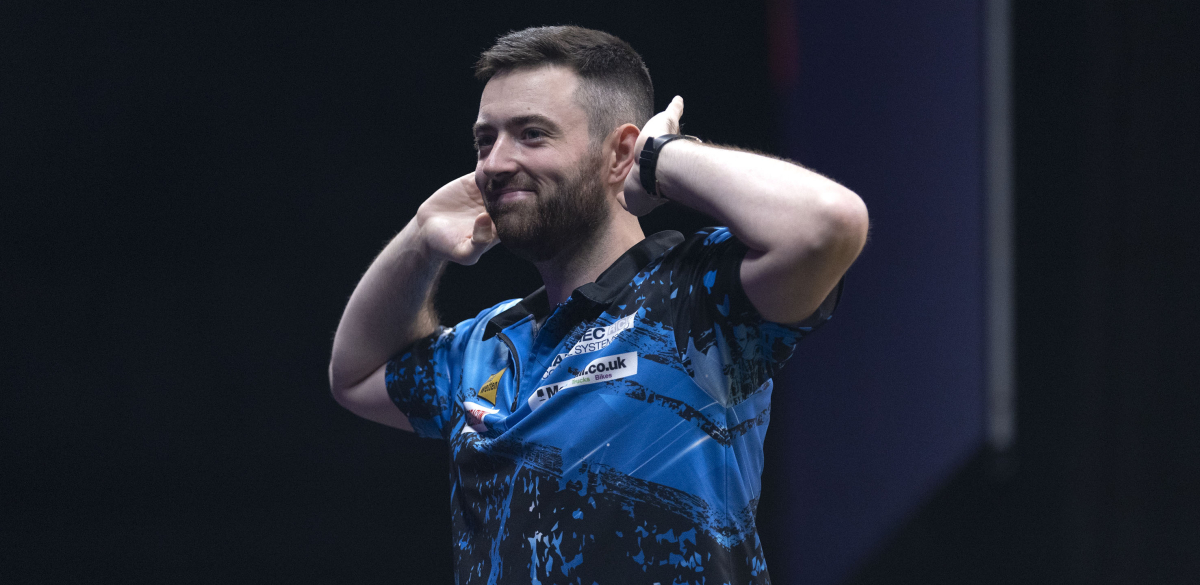 Former Players Champion and current darts commentator and pundit Paul Nicholson has his say on whether Luke Humphries is ready to win a TV title...
I think there are a lot of people in the darting fraternity who think it is just a matter of time as to when Luke Humphries becomes a major winner in our sport.

Please let me remind you that just because you have won some trophies and other things within the PDC system, you do not automatically qualify for that big cheque and trophy; just ask Terry Jenkins and Dave Chisnall.
In that scheme of things, let us assess the reasons why people think it's an automatic thing that Luke will hoist something, maybe by the time the Premier League is selected in early January of 2023.
2022 has been a breakout year for Luke in multiple ways. On January 1, when he was playing Gary Anderson in his third World Championship quarter-final, people wondered whether he could make the final four without a senior win to his name.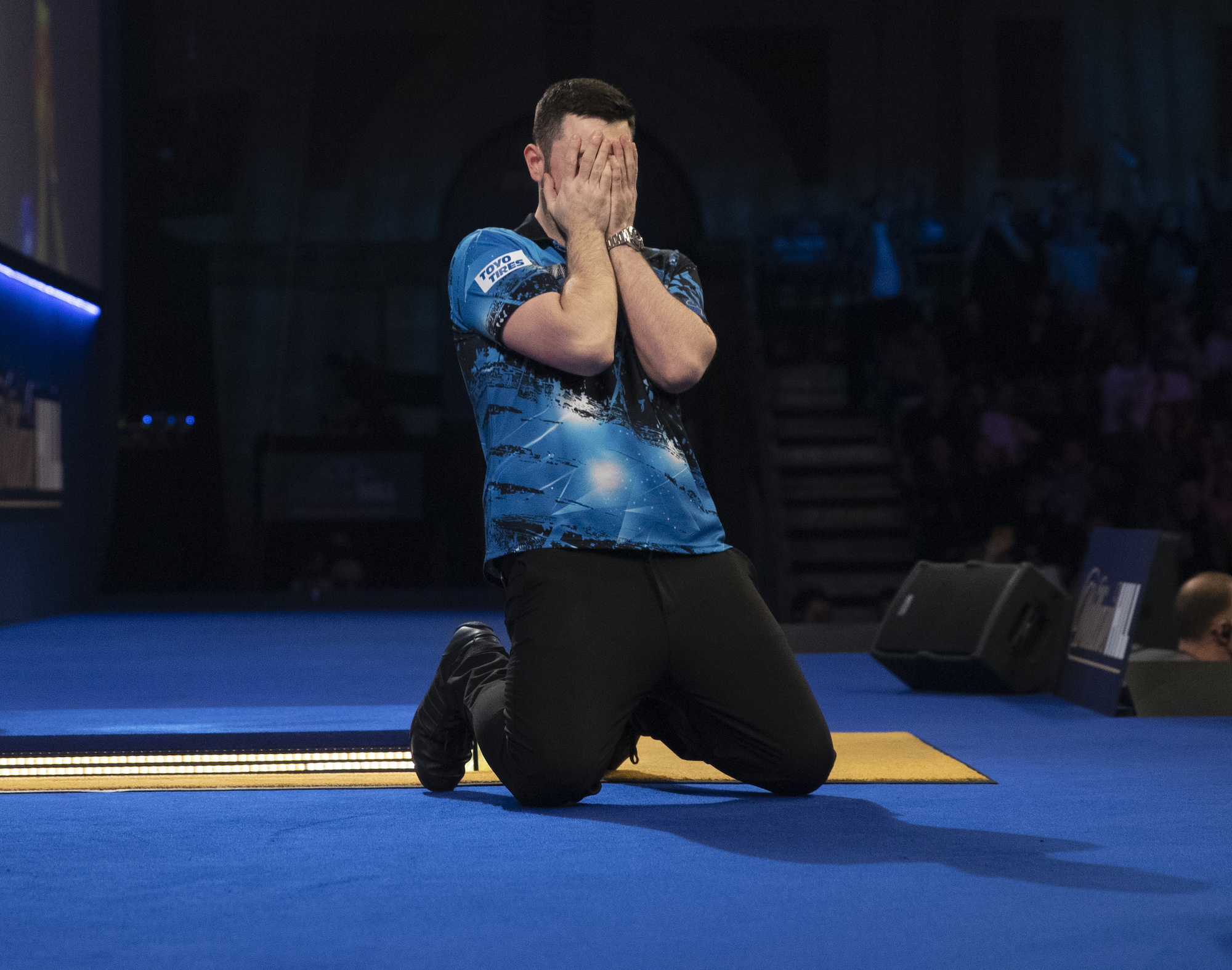 As it happens, he couldn't, but I don't think anyone could predict what would happen within the month.
He won the first Players Championship event of the year, beating good friend and serial winner Ryan Searle, and as of that day, things changed.

In the early part of 2021, people said he didn't have a floor game to contend and at that point in time I don't think Luke could argue, but when he finally made the championship game, it became a habit, albeit a habit of losing multiple finals in a short space of time.
That all came with his first major final defeat to James Wade in the UK Open, sandwiched in between. It was obvious he was going in the right direction.

Fast-forward to February 2022 and the first win came and funnily enough, Luke attributed it to the change of board that PDC darts had implemented just weeks earlier.
He said the board 'received' his darts better and let's face it, with seven finals this year and an incredible five titles, he may just be onto something. We often question players on what they use, and how they use it, but Luke somewhat courageously said it was the board that gave him that spark.
Speaking of sparks, being happy in his personal life and becoming a father recently will obviously help his life have more meaning and we have seen what becoming a father has done for others in the past. Some very recently.
If you look closer at Luke's statistics for 2022 though, they make for encouraging reading. He has played 106 games this calendar year, and averaged 97.72 as of this article being released. That is unmistakably elite level stuff.
Add to the five wins for the season, another two finals, three semi-finals and another nine quarter-finals.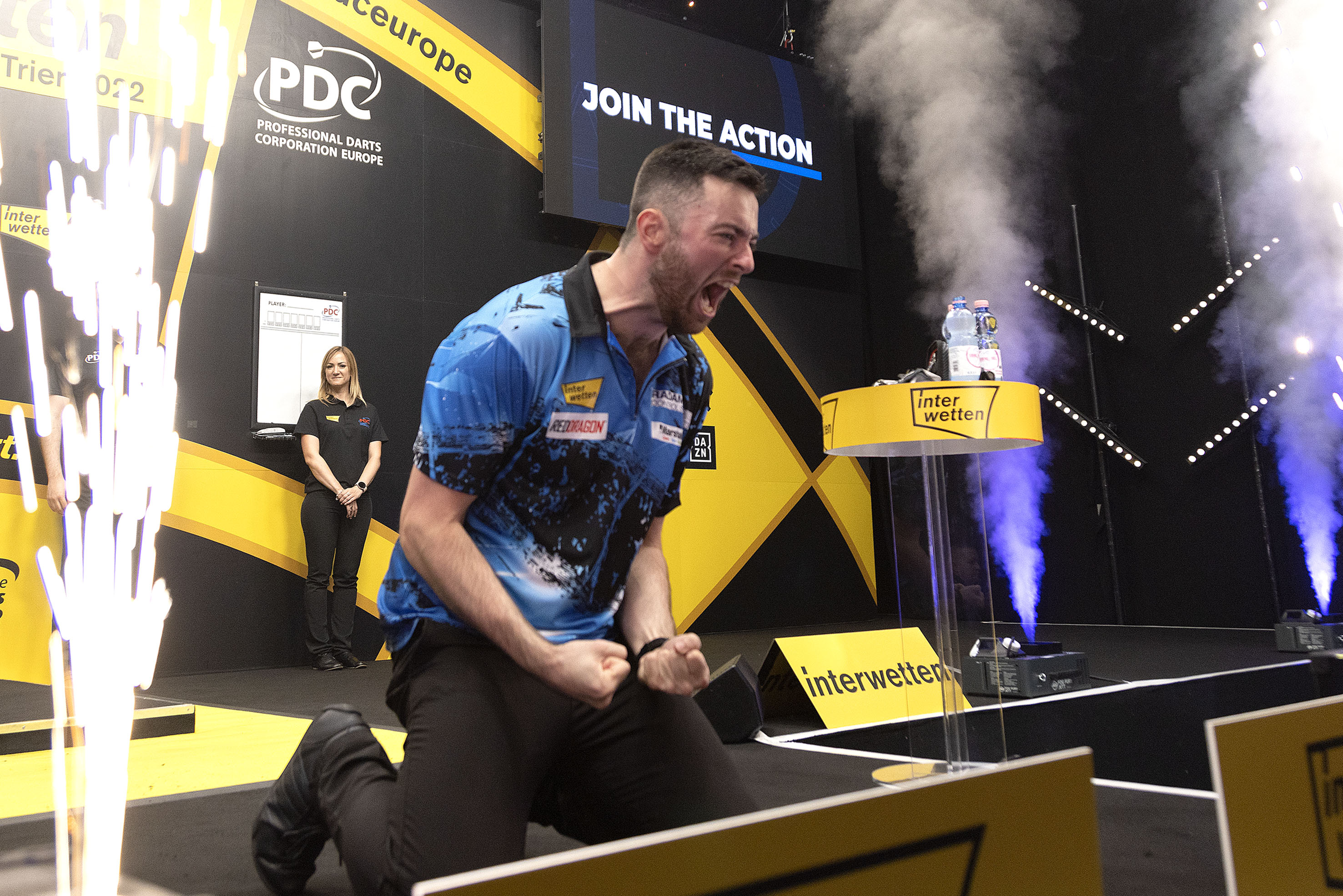 The word consistency is thrown around way too much these days, but when you see those efforts, you have to affirm that consistency is living in the arsenal of Humphries.
As for whether he can add to his tally for the year; why not? He shows no signs of letting the form slip, he would've won another title on October 23 had it not been for a truly inspired find of the year Josh Rock. Don't forget that Luke hit ten 180's in that final. YES, TEN! He lost.

In regards to major honours, he will be number one seed for Dortmund, and maybe this European Championship holds the best chance for him to further break into the top ten in the world. I say further because he is now at a personal best number 9 now.

He knows how to win on a PDC European stage, he can pace himself and play with a relaxed or pumped nature and when you consider all of the steps he's taken in his PDC years, he's done it all in order, kind of like a certain Joe Cullen who is also having a breakout season for different reasons.
When I say in order, I mean the winning of multiple Development Tour Orders of Merit, the World Youth title, then the PC win followed by the European stuff. That's what we call doing it in the correct sequence.
Funnily enough, only two players from World Youth Championship winners or Development Tour Order of Merit champions have gone onto major ranked success, that's Michael van Gerwen and Dimitri Van den Bergh. He deserves to be mentioned with that company.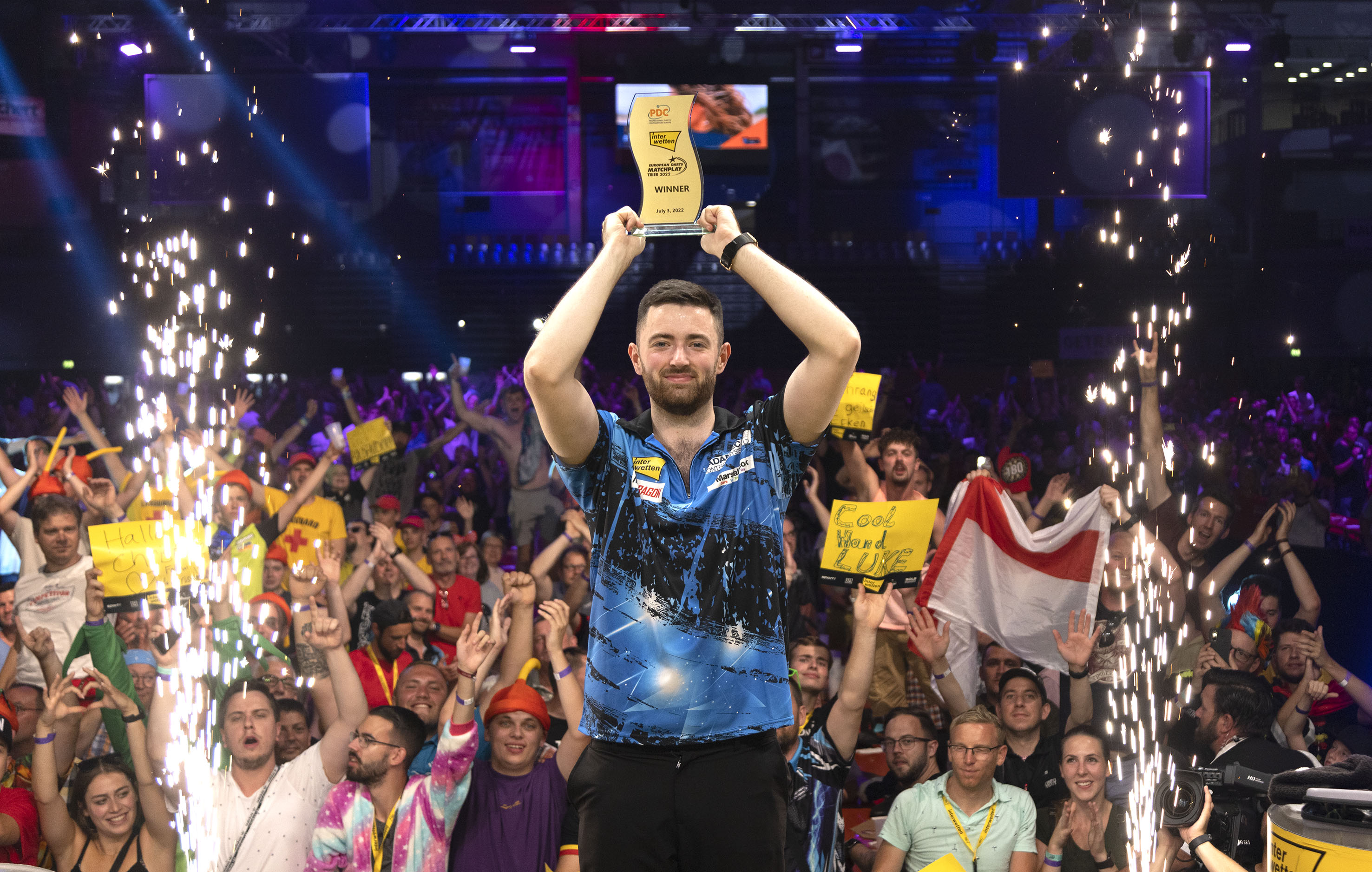 Does he have the weapons for major success? Yes. Is he in a good place to do so RIGHT NOW? Yes. Is it guaranteed? NO.
Only Luke can grab the silverware, nobody will gift it to him, and the most invaluable thing here is that he knows that very fact.
It is, in my opinion, in Cool Hand's destiny to become one of the best players of this quarter century. He fears nobody, he thrives against the elite now and he is ready to grasp the handles of the historic, fingerprint laden cups and trophies. If it isn't 2022, it will be in 2023.
In a somewhat extrinsic nature too, what do all world class players do when they are confident and winning? They throw and make it look effortless. That is exactly what Luke is doing at this time.
And yes, this is me sticking my neck out. I think he will win a big one in the next 12 months. Am I biased because I have spent a little bit of time coaching Luke and giving him advice? Here's the crux of that, I didn't do much. he did it all. That should tell you all you need to know.
Asset out for now.