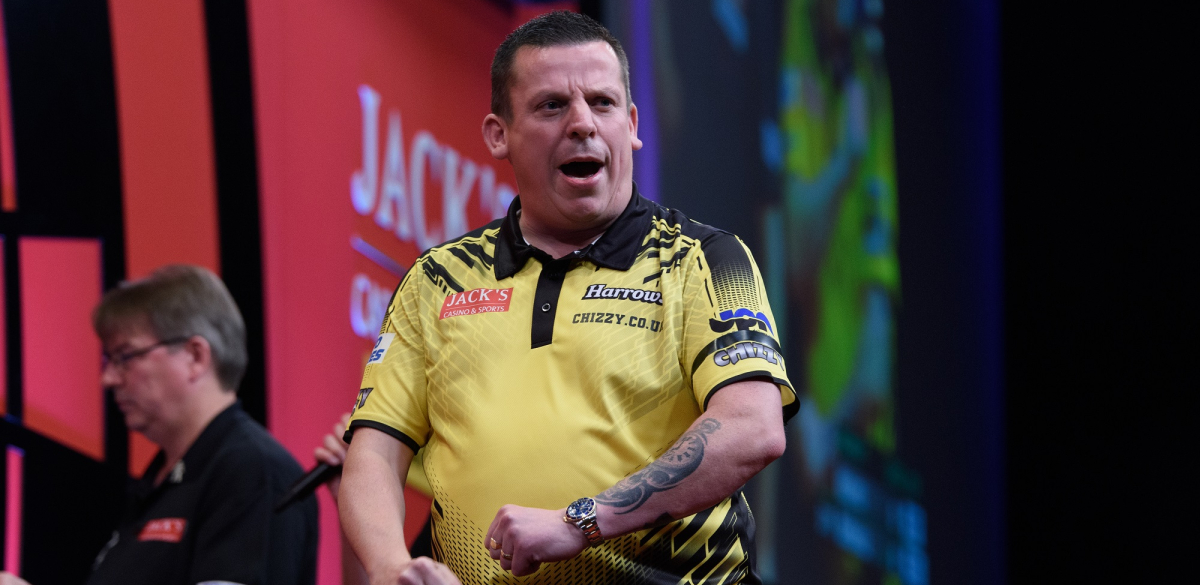 PDC Stats Analyst Christopher Kempf ranks PDC players according to the calibre of opponents in matches won and lost...
*Full explanation of the Holistic Order of Merit Enhanced Ranking (HOMER) ranking system listed at the bottom of the page).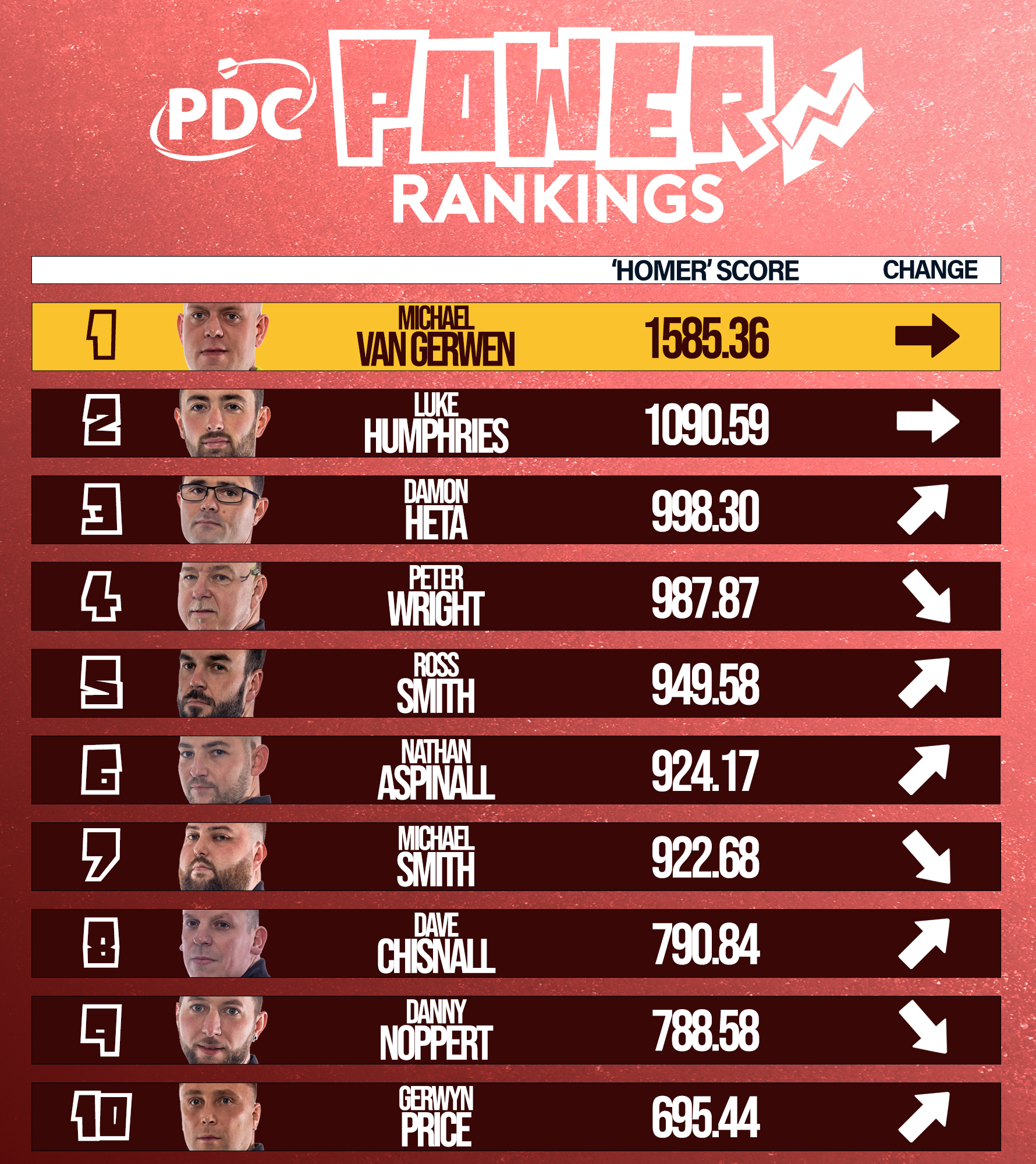 After a year with limited success in ranking events, James Wade finally arrested his long-term decline in the Power Rankings by winning Players Championship 30.
The 124-point increase relative to last week restores him to a place within the top 20, overtaking Jonny Clayton for the first time this year.
The path to his first ranking title of 2022 was smoothed out by Wade not encountering any top 32-ranked players along the way, and thus did not earn any Power Rankings bonuses for his victories.
But he did defeat three continental players enjoying a superb autumn - Jermaine Wattimena, Gian van Veen and Martin Schindler - and overcame a 5-2 deficit in his final with Steve Beaton, with the result that he is now ahead of all four on the Power Rankings.
Dave Chisnall's two semi-final appearances in the last Players Championship weekend earned him a 47-point increase relative to last week, continuing his steady climb up the Power Rankings to his current position of eighth, surpassing Danny Noppert for the first time since Noppert's UK Open title in March.
Since April, when he was the 29th in the HOMER system, Chisnall has had an enviable 11-3 record against players ranked within the top ten of the Order of Merit.
The only top-10 player to have defeated Chisnall in a TV ranking event is Gerwyn Price, who himself has gained 99 ranking points relative to last week for his Players Championship #29 title.
Gian van Veen's surprise runner-up finish in Players Championship 29 earned him a 114-point boost relative to last week, and represents an astonishing 60-fold increase in his ranking points relative to his position a mere three weeks prior.
The young Dutchman defeated five top 64 players (including a second victory over Joe Cullen) in the final Players Championship weekend, including a semi-final upset of Chisnall which earned him 59.81 points alone; his entire Power Ranking total last week was only 39.34.
Van Veen is now the second-highest player without a Tour Card in the HOMER system (#37); his position of 65th on the Players Championship Order of Merit sees him narrowly miss out on a first PDC televised tournament appearance.
*The Holistic Order of Merit Enhanced Ranking (HOMER) is a ranking system devised to measure and account for important factors in the game of darts:
1. Players receive ranking points for winning any PDC ranking match (including qualifiers for those events), and always receive 0 points for losing a match.
2. The base number of ranking points available to the winner of a ranking match doubles with each successive round of the tournament.
3. The final of the World Championship has twice the ranking impact of the final of any of the other six TV ranking events, four times the impact of any European Tour event final, and eight times the ranking impact of any Players Championship final.
4. Ranking points are totaled over the span of one year, with matches losing 1/365 (0.27%) of their ranking impact for each day prior to the present day. For example, a match occurring 6 months ago will have 1/2 the ranking impact of the same match occurring today.
5. Players earn ranking bonuses for defeating players ahead of them on the Order of Merit, with a minimal bonus for defeating a player one rank above up to a maximum of double ranking impact for any player who defeats the world #1.