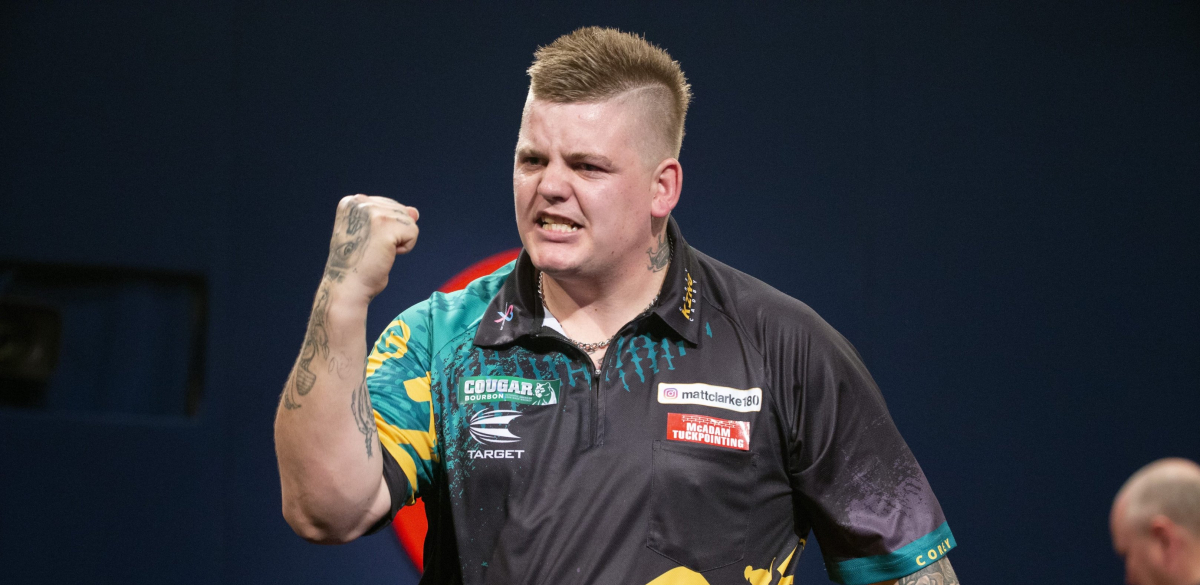 Corey Cadby is relishing his return to the professional ranks after clinching his PDC Tour Card at European Qualifying School last week.

Cadby produced a series of sublime displays in Kalkar to confirm his ProTour return on Day Two of the Final Stage on Friday, following a three-year hiatus from the sport's top level.

The 27-year-old posted a trio of ton-plus averages at the Wunderland in Germany, defeating Czech star Karel Sedlacek 6-3 in a high-quality final to seal an automatic Tour Card for 2023/24.

"The King is back," quipped Cadby, who boasted a tournament average of 95 across his seven matches.

"It still hasn't sunk in, but I've played some good darts over the last week.

"I'm so happy. 13 is my favourite number, I won my Tour Card back on Friday 13th, on board 13. It's an omen. I love it!"

Cadby suffered an early exit on the opening day of the Final Stage last Thursday, succumbing to a superb performance from German star Max Hopp, who averaged 99 to complete a 6-2 success.

However, the Australian reaffirmed his credentials on Day Two, posting ton-plus averages in emphatic wins over Steven Morrison and Poland's Sebastian Bialecki.

He also overcame Lukas Wenig, Kevin Blomme and Chris Landman, before recovering from 4-3 down to deny German newcomer Pascal Rupprecht, who also claimed a Tour Card via the European Q School Order of Merit.

Cadby then stormed to victory over Sedlacek in Friday's showpiece, winning six of the last seven legs to triumph with a 101 average, with five of his legs won in either 13 or 14 darts.
"On Thursday I was unlucky," conceded Cadby, the first Oceanic player to come through European Qualifying School since the change of format in 2018.

"I had a tough draw against Max [Hopp] on Thursday, but I played really well on Friday.

"My doubles went a little bit missing, but I found them when I needed to."

Cadby is now set to embark on his second chapter as a PDC professional, after bursting on to the scene during the 2016 World Series of Darts.

The Melbourne man defeated 16-time World Champion Phil Taylor in just his second televised appearance in Perth, before he was crowned World Youth Champion just months later.

Cadby continued his progress by claiming a Tour Card in 2018, and just two months later, he had already celebrated a first PDC ranking title and featured in his maiden TV ranking final at the UK Open.

The 27-year-old relinquished his Tour Card in 2020, but as he prepares to make his return to the darting big time, he insists he's learned from his previous mistakes. 

"I've always believed that I've had the darts to compete," insisted Cadby, a winner of ten DPA ProTour titles.

"I've had three years away, it's been a long time off, but I'm back now and I'm looking forward to what the world has to offer.

"I've been there. I've made mistakes, I've done the wrong things, but I've also done the right things and this time I can put it right, so I'm looking forward to it."