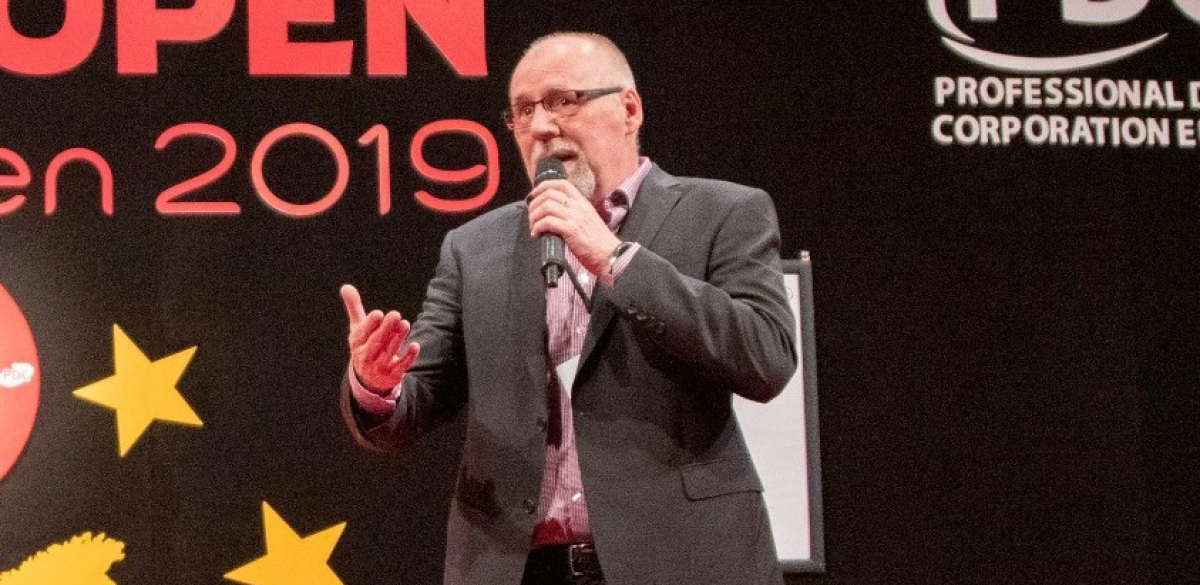 The PDC is saddened to learn that former Danish darts player Jann Hoffmann passed away on Monday, aged 65, following a lengthy illness.
Hoffmann played twice in the PDC World Cup of Darts for Denmark, at the 2012 and 2013 tournaments, during a seven-year spell competing on the PDC circuit.
He also competed four times in the Lakeside Championship from 1990-1994, twice reaching the last 16, as well as in the World Masters, and was a two-time National Champion and also won the Nordic Championship twice.
Hoffmann was also a key figure in the formation of what is now the PDC Nordic & Baltic Tour, and had worked alongside the organisation to promote darts across the region in recent years.
PDC Nordic & Baltic chairman Michael Frydendahl paid tribute to Hoffmann, saying: "Jann was in many ways a role model for a lot of people, always extremely extroverted, really well liked and a huge ambassador for the sport of darts in Denmark.
"In the late 80s and through the 90s, Jann was one of the best players on the Danish and Scandinavian darting scene, but it was not only in Denmark, as Jann put in everything he got to make a mark on the world stage, and therefore achieved a spot in the top ten of the world rankings among other things.
"I myself got to know Jann, as we became colleagues in the prison service. Quickly we became good friends and soon after that, Jann became a member of our dart club FIOV.
"Jann also established a connection to the English prison service, with whom we have had annual events for 25 years.
"When Jann and I got the idea that Denmark should try to become a part of the PDC, once again it was the name and reputation of Jann that got os a long way.
"Jann opened a lot of doors and was an excellent representative for Danish darts, both for the Danish Dart Union and PDC Nordic & Baltic.
"Our thoughts in this difficult time os now with Mette, the daughter of Jann and Hanne, as well with their grandchildren and son in law. You will never ever be forgotten Jann, we have far too many great memories for that."
The PDC sends its condolences to Jann's family and friends at this difficult time.
Further tributes have been paid on social media from across the darting world.
Raymond van Barneveld
Today I reveived sad news Former Danish Darts player Jann Hoffmann passed away age 65. I knew Jann for many years and always he was kind and helpful. In the last years I always saw him at Ally Pally coaching and supporting other Danish darts players.

— Raymond van Barneveld (@Raybar180) January 17, 2023
Danish darts journalist Daniel Tyge Thybøl
Looking back, it would not be an exaggeration to say that Jann Hoffmann has been the most influential figure in the history of Danish darts.

For those who want to know more about him, I have written this article. #dartdk https://t.co/AyAFBZkz6b

— Daniel Tyge Thybøl (@Daniel_Thybol) January 17, 2023