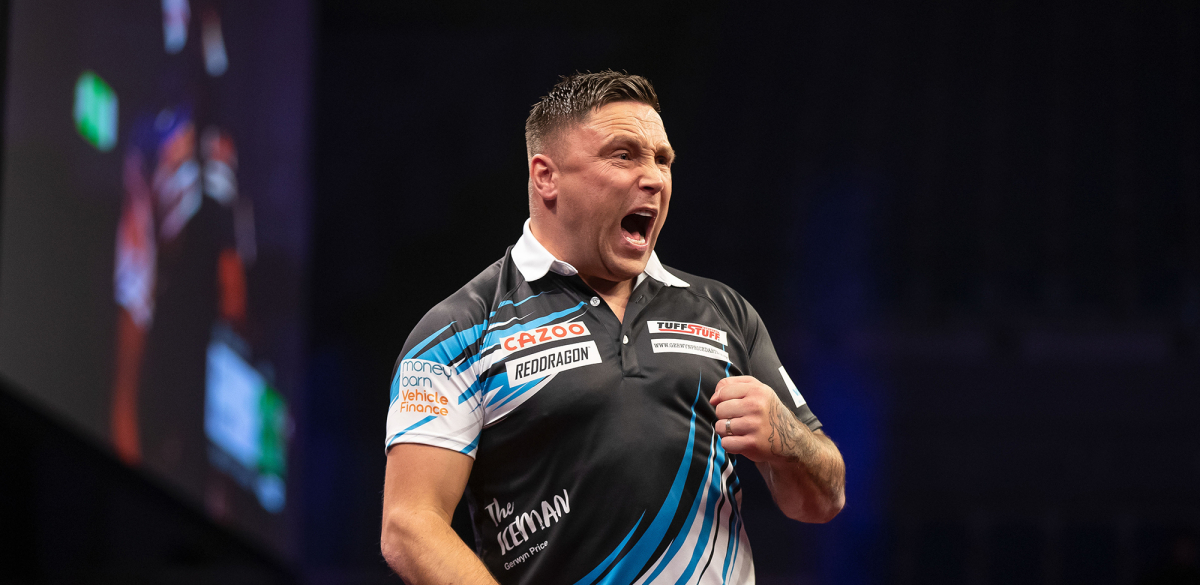 PDC Stats Analyst Christopher Kempf analyses the form players in world darts based on their last 200 legs played, ahead of this weekend's Players Championship double-header in Hildesheim...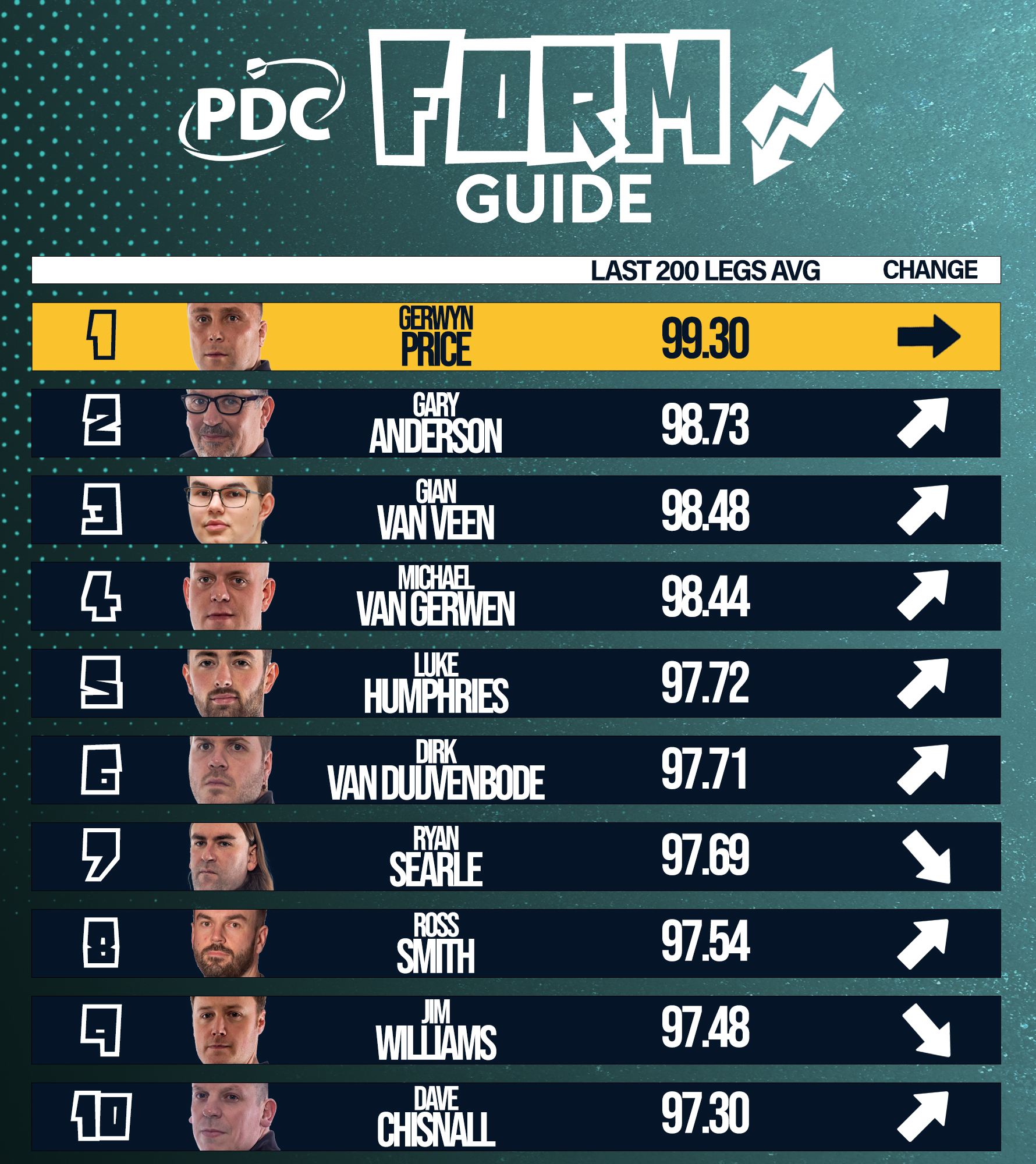 #1 Averages - Gerwyn Price
#1 OChE - Gerwyn Price
#1 Doubles - Jurjen van der Velde
#1 171-180 - Dirk van Duijvenbode
#1 99, 101+ Checkout - Jonny Clayton & Ricardo Pietreczko
Gary Anderson, having fallen out of the world's top 20 for the first time in more than a decade with his elimination at the 2023 World Championship, is showing encouraging signs for his attempted comeback through the ProTour.
The two-time World Champion has already climbed to second position in both averages and OChE. The 2023 edition of the Flying Scotsman is playing at a standard which equates to 62% of his legs won on the ProTour.
Additionally, he averaged almost 112 and defeated his old adversary Gerwyn Price en route to the final of Players Championship 5, before qualifying for his first European Tour event in seven years earlier this week.
In total, between the first and second weeks of March, Anderson was the most improved player in competitive efficiency among all Tour Card Holders.
Elsewhere, the number one Dutch player in form in the PDC is neither Premier League leader Michael van Gerwen nor the most recent ProTour winner, Dirk van Duijvenbode.
Instead, it is a 20-year old from Gelderland, Gian van Veen, who currently holds the third highest average (98.48) over his last 200 legs amongst Tour Card Holders.

This extraordinary young Dutchman has averaged 95+ in 14 of his last 15 matches, which include defeats of three Premier League alumni and deciding-leg losses to two more.
A player of his age winning more than 60% of his ProTour legs and hitting 43% of his doubles is extremely rare, and brings to mind the auspicious debuts of Corey Cadby and Josh Rock.
Meanwhile, after a disastrous 2022 for both players, Ian White and Krzysztof Ratajski are on the rise again - both players boosted their averages by more than two points relative to last week.
Both men are back in the top 20 of averages (White 19th, Ratajski 11th) for the first time in 2023, with both players securing double qualification for the European Tour this past Monday.
The eight Premier League players have still won zero titles on the ProTour in 2023 - indeed none of them have even managed to reach a final.

World Champion Michael Smith currently ranks 109th out of 128 players for his doubles percentage of 33, and only Jonny Clayton is currently amongst the PDC's top ten on that statistic.
Erratic play also continues for Dimitri Van den Bergh - just two days after winning three consecutive deciding legs and averaging 103 against Ross Smith, he qualified for the sixth European Tour event with a 78 average.

Van den Bergh is currently winning just 48% of his legs against ProTour opponents on his current performances - but Smith, Peter Wright and Chris Dobey also fail to clear the 55% mark indicative of consistent competitiveness on the tour.
*OChE (Ordinal Checkout Efficiency) explained:
OChE is a metric designed to evaluate the efficiency at which players convert their averages into legs won.
The statistic is the % of legs a player would expect to win on the ProTour, calculated from a weighted average of 4,5, 6 & 7 visit checkout rates.