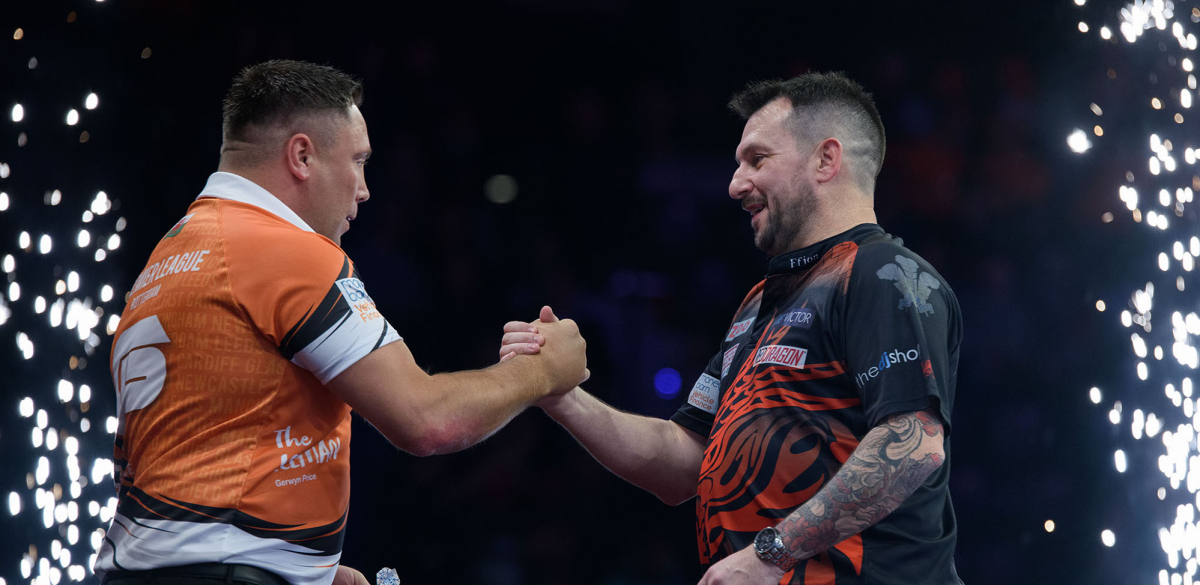 PDC Stats Analyst Christopher Kempf runs the rule over the 2023 Cazoo Premier League semi-finalists - based on their last 200 legs played - ahead of Thursday's Play-Offs at London's O2...
#1 Averages - Gerwyn Price
#1 OChE - Gerwyn Price
#1 Doubles - Michael Smith
#1 171-180 - Gerwyn Price
#1 99, 101+ Checkout - Jonny Clayton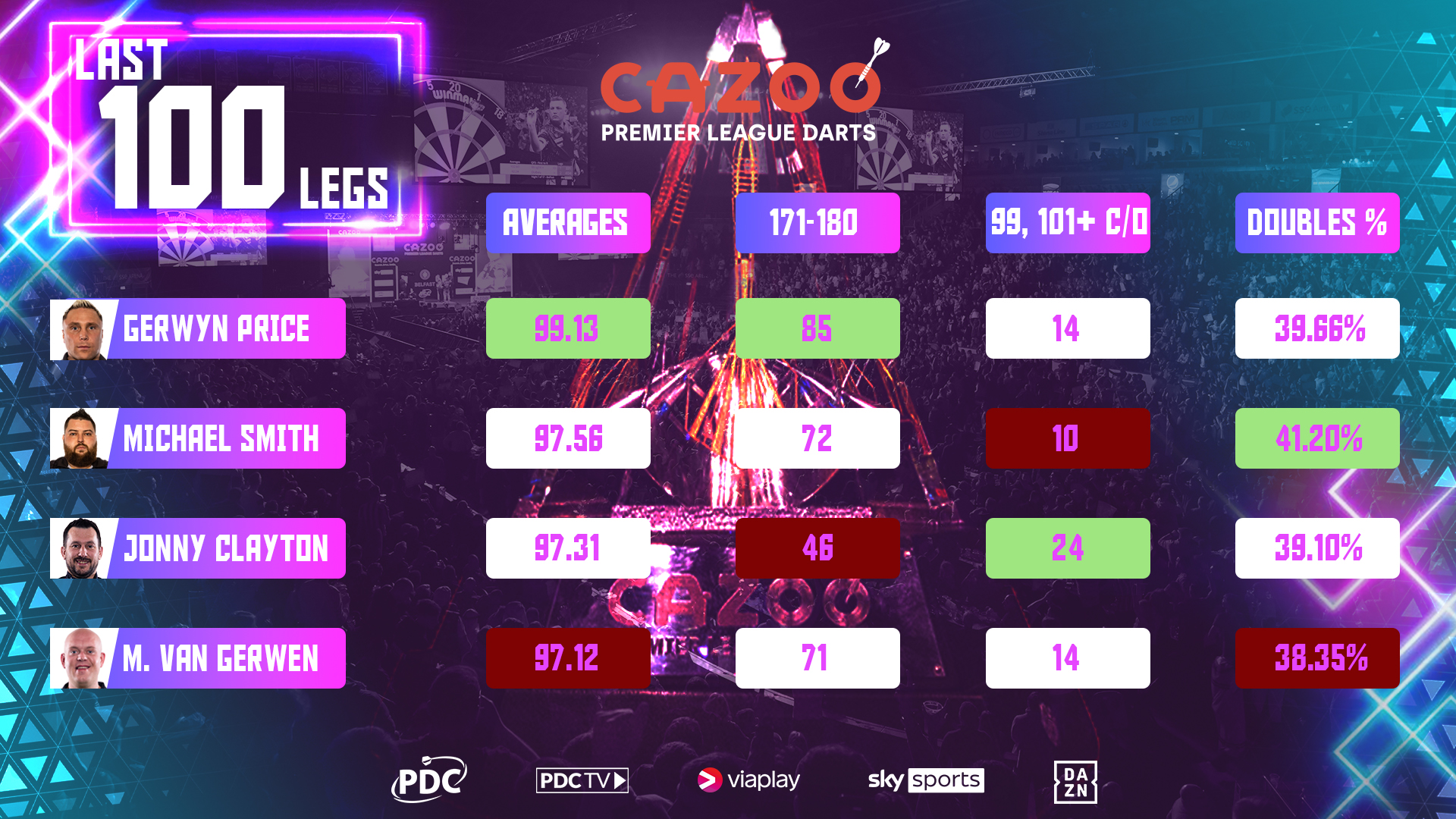 In preparation for the Premier League Play-Offs on Thursday, Gerwyn Price's advantage over his title challengers has narrowed considerably.
The league winner suffered the largest drop in averages of any Tour Card Holder following losses to Mike De Decker and Joe Cullen on the ProTour in Leicester last weekend.
His 99.13 average is still impressive [no other player has done better over the past 200 legs], but Price is looking less authoritative than he was just weeks ago, when his 200-leg window included multiple 110+ averages and 6-1 and 6-2 defeats of Jonny Clayton in consecutive weeks.
It is Clayton with the eye-popping stat this time - the 24 ton-plus checkouts included within his last 200 legs is the most ever recorded since the Form Guide was first published last winter.
Three of those combinations - 116, 121 and 160 - came in the space of just 13 legs, in his victorious encounter with Josh Rock for the Players Championship 12 title on Sunday.
Price's OChE advantage of 4.8 points over Clayton is still considerable, but the semi-final between those two Welshmen looks much less of a sure thing than it recently did.
Michael van Gerwen comes into his semi-final with improved doubles accuracy, but he is still ranked only 40th among Tour Card Holders.
That is good news for Michael Smith, who, having defeated MvG in three consecutive Premier League matches, continues a months-long streak in the Form Guide's top ten in averages, while Van Gerwen has barely clawed his way back into it.
Their recent performances - benchmarked against average Pro Tour opponents - would see Smith win 2.5 more legs than his Dutch rival.
*OChE (Ordinal Checkout Efficiency) explained:
OChE is a metric designed to evaluate the efficiency at which players convert their averages into legs won.
The statistic is the % of legs a player would expect to win on the ProTour, calculated from a weighted average of 4,5, 6 & 7 visit checkout rates.