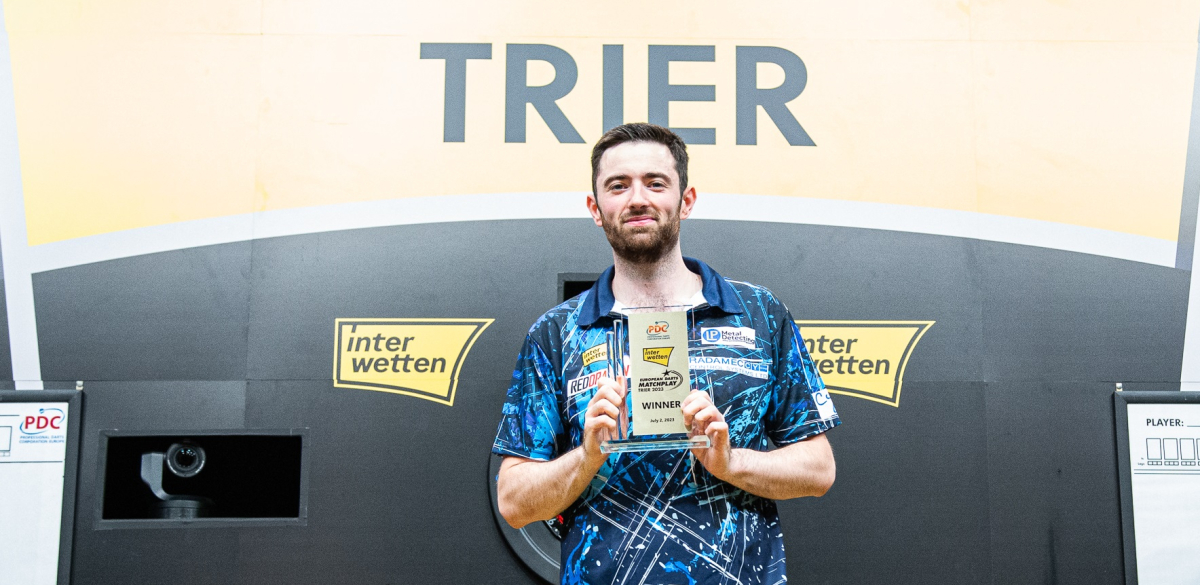 PDC stats analyst Christopher Kempf reflects on last weekend's record-breaking European Darts Matchplay - arguably the greatest European Tour event ever staged...
Over a period of four and a half years beginning in 2015, Michael van Gerwen won 29 of the 49 European Tour events on offer. It is a level of dominance unlikely ever again to be equalled by any player. 
Since Van Gerwen's legendary winning streak of 28 consecutive deciding legs was snapped by Ian White in May 2019, no player has claimed more than seven titles (out of 39). 
Players have occasionally risen to the same heights since then - Gerwyn Price's two European Tour victories earlier this year saw him average more than 103 for the tournament in two consecutive victorious campaigns.
However, the strength of a would-be conqueror on the level of Van Gerwen must today fight his way through much tougher opposition than ever before.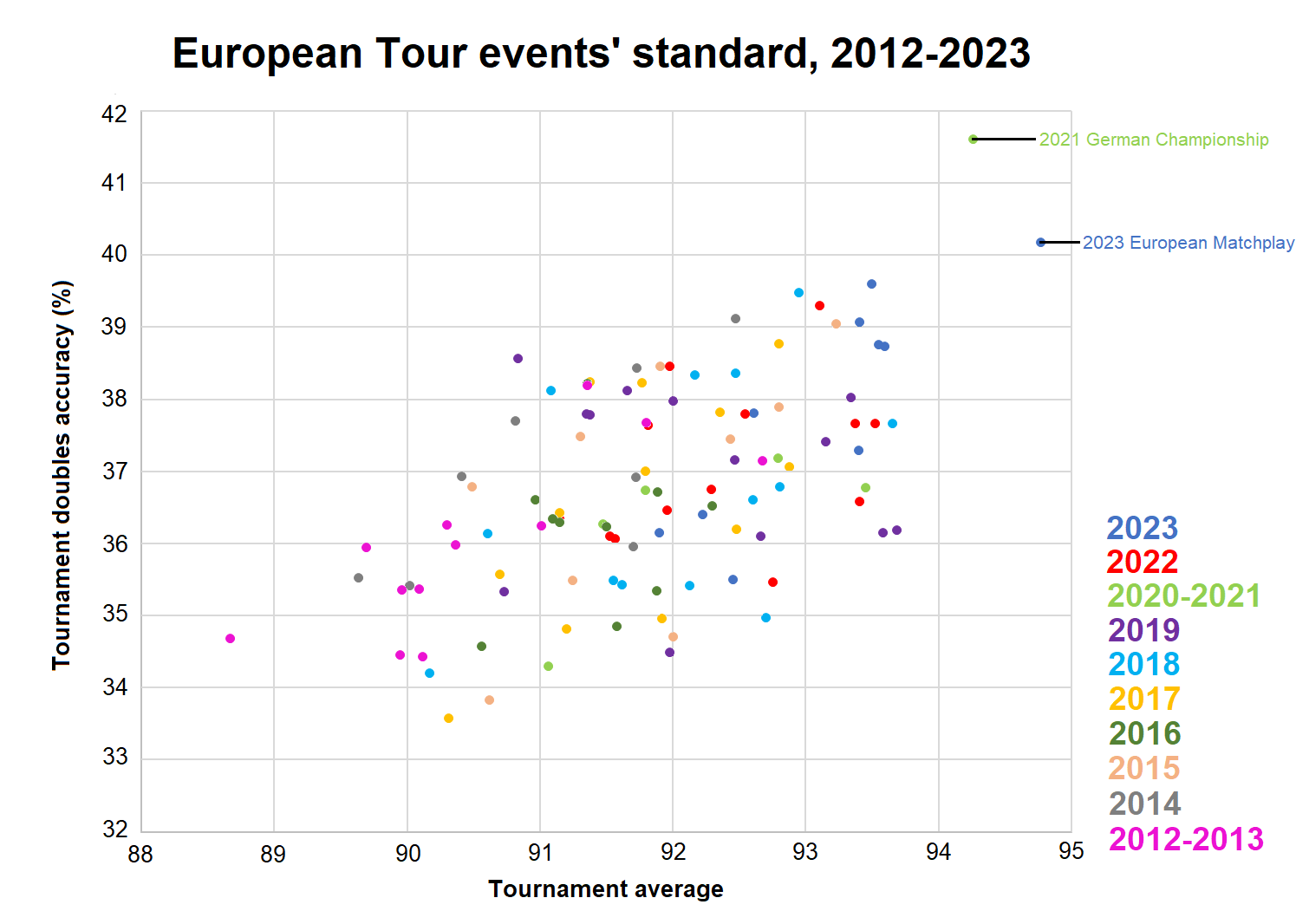 94.77 - the combined tournament average for the 2023 European Matchplay - is the highest ever recorded in a European Tour event, with only one of the 106 other tournaments even coming close to that level. 
This tournament even had a higher average than both the 2018 World Matchplay and the 2008 Premier League. 
What better indication of the competitive difficulty of the PDC could there be than the fact that a tournament of 48 players, combining top professionals, amateurs and local qualifiers, featured higher-quality darts than an elite exhibition of the eight best players of 15 years ago?
In contrast to so many previous European Tour events, Michael van Gerwen was actually a hindrance to the tournament's record numbers, having averaged less than 92 in an anti-climactic defeat to Raymond van Barneveld. 
Yet, as if to compensate for his countryman's struggles, 21-year-old Gian van Veen put forth the highest European Tour average of the past five years, dispatching Damon Heta in 79 darts with a 114.15 average. 
Heta's own average in that match - 103.96 - was the second-highest in European Tour history for a whitewashed player, and was only one of four matches with a combined 105+ average, the most ever.
It's easy to lose track of the records that were broken in Trier this past weekend. 68 legs were won in 12 darts or fewer, breaking a five-year-old record; the tournament featured 0.645 scores of 140 per leg, the most ever, and a new high of 22.9% of checkouts were completed in the fewest possible darts. 
James Wade recorded the two highest averages of his European Tour career on consecutive days, after eight years of failing to exceed 106 in a match. 
Even Vítězslav Sedlák - the East Europe qualifier - got in on the action, setting a new Czech national record for the European Tour in his first round victory over Daniel Klose.
The combined average of losing players at the European Matchplay, 92.51 (also a record), is higher than the tournament average (winners and losers) of 71% of European Tour events.
The tournament concluded with Luke Humphries claiming his fifth European Tour title after surviving match darts from Dirk van Duijvenbode - what better way to end the event than with a dramatic test of nerves? 
'Cool Hand' Luke - aged 28 - currently has accumulated more than £200,000 in two-year European Tour earnings on his Order of Merit - more than any other player in history except for Michael van Gerwen.
Humphries' career average of 96.88 on the European Tour puts him in elite company, with only Dave Chisnall and Michael van Gerwen recording higher averages over 500+ legs. 
Nevertheless, Humphries is just one of eight different title winners this year, with seven of them occupying seven of the top eight spots on the list of top Euro Tour career averages.
In comparison with nearly every other European Tour event in history, the 2023 European Matchplay is unprecedented both for its combined scoring and finishing and for the even distribution of the contributions to those totals across the tournament field. 
No longer are the tournament numbers inflated by one player smashing his way through lesser opposition: debutants and 20-year tour veterans alike are setting personal records. 
Those who watched that extraordinary event in Trier had a glimpse into the future of darts: a future in which not only are great feats expected from more and more players, they are actually necessary for winning matches.
Follow Christopher on Twitter via @Ochepedia.