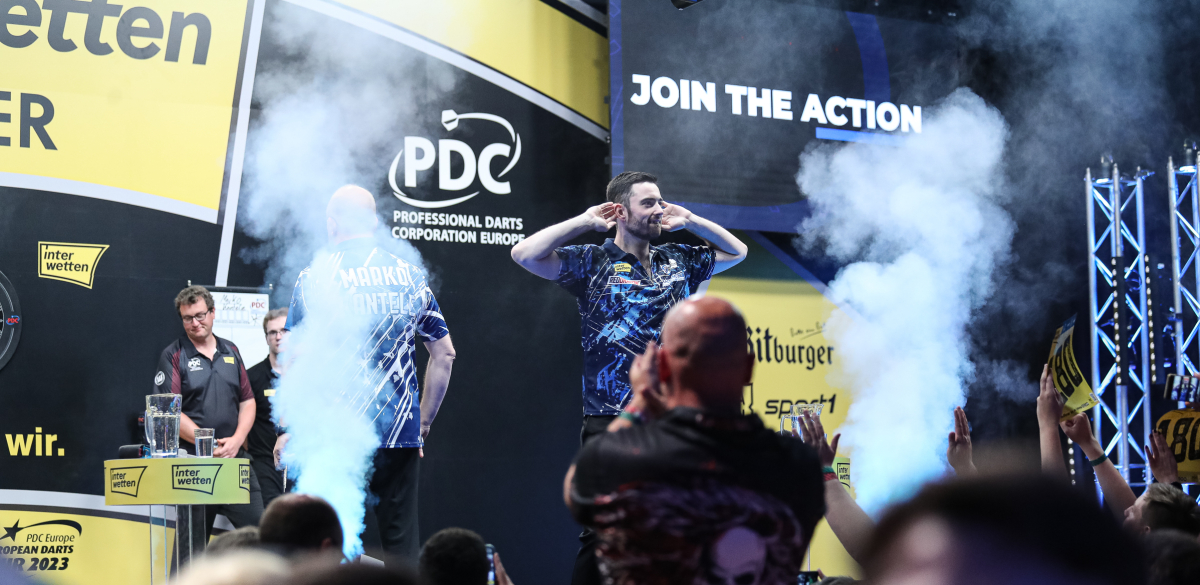 The PDC European Tour will visit Switzerland for the first time next year, with the dates for the 2024 season now confirmed as the sport's growth in Belgium continues with a second event.
Taking place from February to October, the European Tour will again see 13 three-day events held in 2024, featuring the world's biggest names and emerging talent from across the continent.
Next year's European Tour will travel across a record seven nations, with a maiden visit to Switzerland accompanied by events in Germany, the Netherlands, Belgium, Austria, Hungary and Czech Republic.
The year's opening event will take place in Wieze from March 8-10 in a third visit to the hugely popular Oktoberhallen, which is followed by a run of three consecutive tournaments in Germany, including trips to Munich, Riesa and Sindelfingen.
The Austrian Darts Open takes place in Graz from April 26-28, before the European Tour's return to Kiel is followed by a maiden visit to Rosmalen in the Netherlands from May 24-26.
Events Eight and Nine will be held in Leverkusen and Hildesheim respectively, before the tour returns to Belgium for ET10 from September 6-8, with the continued growth of the sport in the nation seeing them host a new tournament in Antwerp.
Event 11 will take place in the Hungarian capital of Budapest from September 20-22, and a week later, the European Tour will break new ground with ET12 in Basel from September 27-29 in the first visit to Switzerland.
The 2024 European Tour season will then conclude in Prague, as the Czech Darts Open (ET13) rounds off the action from October 18-20.
Following the 13 events, the top 32 players on the European Tour Order of Merit will qualify for the 2024 European Championship, which will take place in Dortmund from October 24-27.
Tickets for the 2024 PDC European Tour and European Championship will go on sale from November through PDC Europe.
Click here to subscribe for exclusive ticket information.