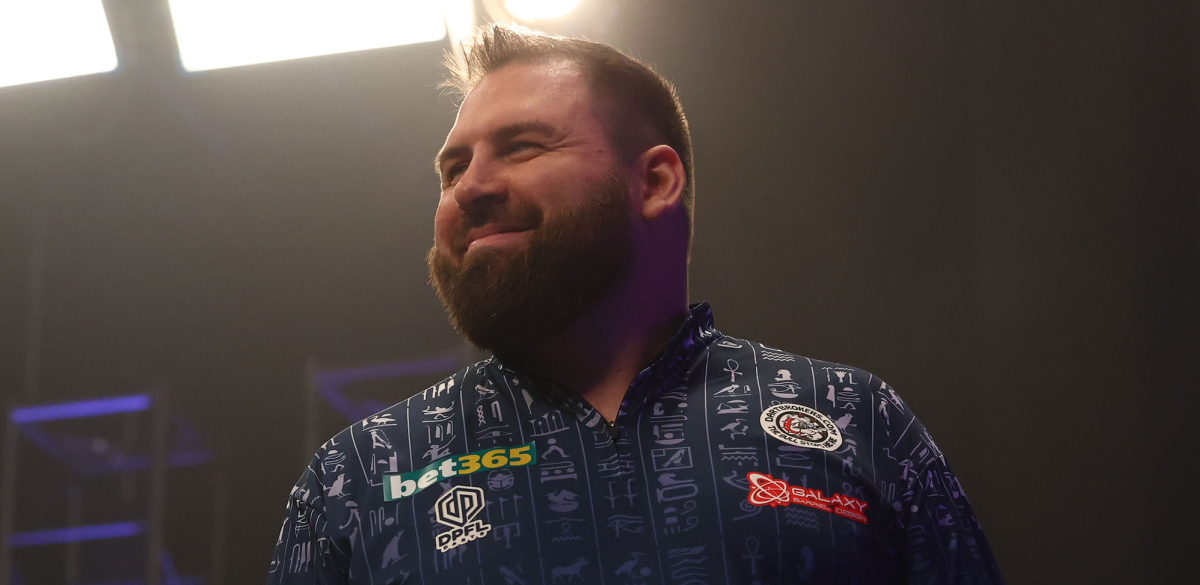 Alex Spellman, Stowe Buntz and David Cameron sealed their qualification for the 2023/24 Paddy Power World Darts Championship last weekend, following the conclusion of the 2023 Championship Darts Corporation ProTour season.

The final three events of the CDC ProTour season took place in Brownsburg from September 8-10, as North America's leading stars battled it out for Alexandra Palace qualification.

Former Continental Cup winner Spellman will make his debut in the sport's flagship event in December, after finishing the campaign as the top-ranked player in the 2023 Points Standings.

Spellman kicked off the weekend with Event Ten success, averaging over 100 to defeat Leonard Gates 7-3 in a contest littered with quality.

The North Carolina native drew first blood with a sensational ten-dart leg, and that set the tone for an imperious display, as he followed up a clinical 105 kill with a 127 checkout to clinch the title.

Cameron and Buntz then contested Saturday's Event 11 showpiece, although it was the veteran Canadian who ran out a resounding 7-3 winner to claim his first CDC title of 2023.

Cameron – who also qualified for last year's World Championship - averaged almost 99 in his quarter-final rout of Danny Lauby, before denying his compatriot Jim Long in a last-leg shoot-out.

The 53-year-old also enjoyed a run to Sunday's Event 12 decider, and that saw him finish the campaign as the highest-ranked Canadian player on the circuit, confirming his World Championship return.

However, it was former North American Champion Gates who claimed the Event 12 spoils, producing a series of dominant displays to round off the CDC ProTour season in style.

Gates – who made his World Championship bow 12 months ago – conceded just four legs on his way to the title, demolishing Event 11 champion Cameron 7-2 to secure his second title of the campaign.

Gates also whitewashed Spellman 7-0 in the semi-finals, although his exploits weren't enough to seal an Alexandra Palace return, with Buntz finishing above him on the overall Points Standings.

Buntz had stormed up the rankings with three consecutive titles in Events 7-9, and he continued his blistering form to book his World Championship debut in December.

Buntz reached his fourth final in the space of five events on Saturday, averaging almost 102 in a crushing quarter-final win over Gates, followed by a semi-final success against Spellman.

The enigmatic American finished the 2023 campaign in second position, six points above Gates in third, while Jacob Taylor was Cameron's closest Canadian challenger, ending the season on 78 points.

Spellman, Buntz and Cameron will be among the 96 participants at the 2023/24 Paddy Power World Darts Championship, as the sport's biggest names compete for £2.5m in prize money and the coveted Sid Waddell Trophy.
2023 Championship Darts Corporation Tour
Friday September 8, Brownsburg
Event Ten
Quarter-Finals
Jake Macmillan 6-2 David Cameron
Leonard Gates 6-2 Stowe Buntz
Alex Spellman 6-3 Danny Lauby
J.T Davis 6-4 Ryan Vander Weit
Semi-Finals
Leonard Gates 7-0 Jake Macmillan
Alex Spellman 7-4 J.T Davis
Final
Alex Spellman 7-3 Leonard Gates
Saturday September 9
Event 11
Quarter-Finals
Alex Spellman 6-2 Gary Mawson
Stowe Buntz 6-1 Leonard Gates
David Cameron 6-1 Danny Lauby
Jim Long 6-5 Jacob Taylor

Semi-Finals
Stowe Buntz 7-5 Alex Spellman
David Cameron 7-6 Jim Long
Final
David Cameron 7-3 Stowe Buntz
Sunday September 10
Event 12
Quarter-Finals
Alex Spellman 6-1 Larry Butler
Leonard Gates 6-0 Jason Brandon
David Cameron 6-4 Danny Lauby
Jacob Taylor 6-4 David Fatum

Semi-Finals
Leonard Gates 7-0 Alex Spellman
David Cameron 7-5 Jacob Taylor
Final
Leonard Gates 7-2 David Cameron
CDC World Darts Championship Qualifiers
1. Alex Spellman (USA)
2. Stowe Buntz (USA)
3. David Cameron (CAN)