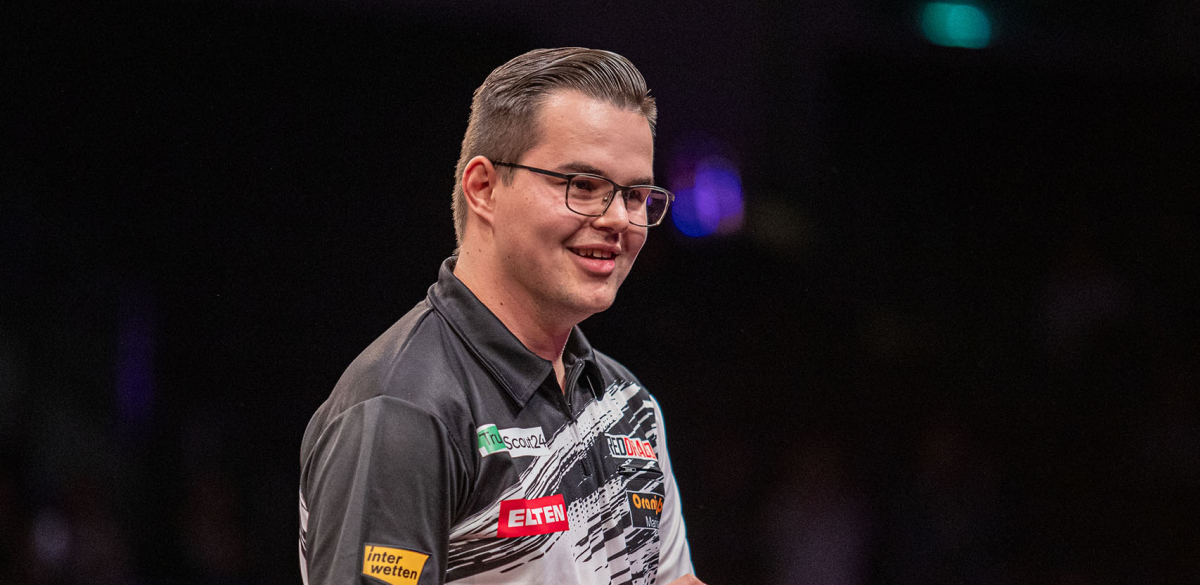 Entries are now open for the 2024 PDC Qualifying Schools, which will be held from January 8-14 in Milton Keynes and Kalkar.
The PDC Qualifying Schools give any ambitious darts player aged 16 and above the opportunity to win a two-year PDC Tour Card to compete full-time on the sport's professional circuit.
Dutch youngster Gian van Veen has been the stand-out performer of the new PDC Tour Card winners in 2023, reaching one Players Championship final and two semi-finals, as well as progressing to the European Championship semi-finals on his debut in that event last month.
Qualifying School will see players competing at venues in the UK and Germany simultaneously across the three-day First Stage and four-day Final Stage from January 8-14 2024.
The UK Qualifying School will be held at the Marshall Arena in Milton Keynes, while the European Qualifying School will take place at Wunderland Kalkar in Germany.
First Stage will be played across three days, with the eight quarter-finalists from each day qualifying automatically for the Final Stage and the remaining places in the Final Stage - up to a total of 128 at each venue - decided from an Order of Merit.
Players who lose their Tour Card at the end of 2023 be exempt through to Final Stage in either the UK or European Qualifying School (entry is still required).
They will be joined at Final Stage by players in the top 16 from the respective 2023 Winmau Challenge Tour and Development Tour Orders of Merit who do not already have Tour Cards for 2024, who receive free entry.
Additionally, the top eight players from the final 2023 Women's Series Order of Merit and 2023 PDC Nordic & Baltic Tour will be invited to compete in First Stage of Qualifying School at no cost.
Entries cost £475 per player, including the 2024 DRA Sanction Fee, and can be made now online through the PDC Entry System, with entries closing at 1400 GMT on Thursday January 4 2024.
New players must register their details at this link. Following your registration, you will receive an email to confirm that you are available to enter tournaments, and at this stage you can login to make your entry to the relevant events. This verification may take up to 48 hours.
Players from the UK, Republic of Ireland and Gibraltar will compete in the UK Qualifying School, with players from all other European nations competing in the European Qualifying School. Players from other nations may choose in which Qualifying School to compete.
Accommodation
Players wishing to book on-site accommodation for the UK Qualifying School in Milton Keynes can do so via this link.
Players wishing to book on-site accommodation for the European Qualifying School in Kalkar can do so via this link.