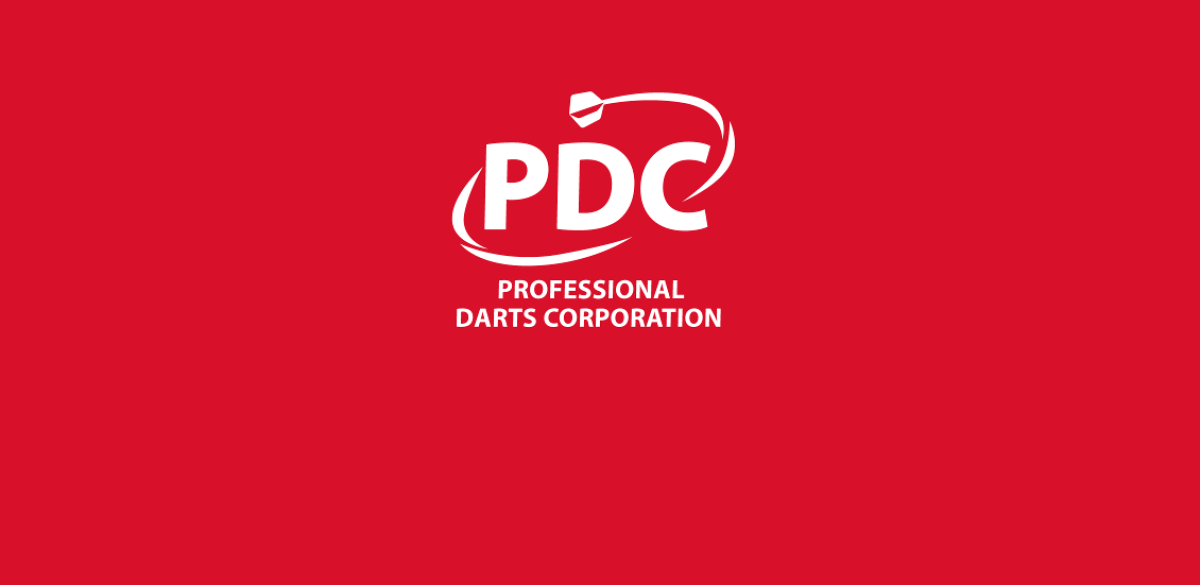 COMEBACK KING BARNEY SEES OFF SMITH IN THRILLER
 
FIVE-TIME World Champion Raymond van Barneveld continued to roll back the years with a vintage comeback win to reach the semi-finals of the William Hill World Darts Championship, as Gary Anderson, Adrian Lewis and Jelle Klaasen also triumphed at Alexandra Palace on New Year's Day.

Nine years to the day since he famously came from 3-0 down to defeat Phil Taylor in the legendary 2007 World Championship final, van Barneveld again overturned a three-set deficit before coming from two legs down in the decider to defeat Smith.

The former World Youth Champion hit 13 180s in a classic contest, but crucially missed a dart at tops to win the deciding ninth set 3-0 before van Barneveld took four straight legs for victory.

"It's all about belief," said van Barneveld, who hit four 121 checkouts on the way to a third consecutive deciding set victory.

"He hit so many good finishes and when I was 3-0 down it felt like it wasn't going to happen but I kept believing and hit some really crucial doubles. Maybe there is someone up there helping me. I can't describe my feelings right now. It could be my year again."

Van Barneveld will meet Lewis in the semi-finals after the 2011 and 2012 World Champion defeated number four seed Peter Wright 5-2.

The Stoke star won the first three sets and his opponent failed to recover but, after winning two of the next three sets, Wright missed a dart to make it 4-3 and a confident Lewis finished him off.

"It will take a tough opponent to beat me," said Lewis, after a high quality affair in which both players averaged over 102. "I'm up there trying my best all the time to win this title and my form is coming together nicely.

"I might not have knocked Michael van Gerwen or Phil Taylor out but you can only beat whoever is put in front of you. Barney is playing really well and I'll have to be at my best to beat him."

Reigning World Champion Anderson continued his excellent defence of the Sid Waddell Trophy with a  5-1 demolition of James Wade.

The world number two coasted to victory with an average of over 105, also wiring double 12 for a nine-darter on a day that saw the perfect leg possibility set up eight times after six darts.

The Scottish ace is now just two games away from becoming the third player to successfully defend his first World Championship title, and he said: "It's going alright so far and I'm happy.

"I've felt comfortable and confident ever since I got the first game out of the way. It was a good performance, although it would have been nice to have hit the nine-darter - but I'm sure that there will be one or two before the end of the tournament."

Klaasen produced a sensational five-leg burst to snatch victory from the jaws of defeat against Ally Pally debutant Alan Norris, who also narrowly missed double 12 for a nine-dart-finish.

The classy Dutchman was a leg away from defeat - as he had been in his third round triumph over 16-time World Champion Taylor - when Norris led 2-1 in the eighth set but produced back-to-back 11-darters to force a deciding set, in which he romped to victory.

"In the last few years I've learned to play my best darts under pressure," said Klaasen, who became the first to player to win their next match after knocking Taylor out of the World Championship.

"I needed those two 11-darters but I always believe in myself and I'm happy to be through. If I continue to play like I have been this week, I can win this."

The thrilling battle between Klaasen and Norris also saw the pair set up five potential perfect legs between them after six darts had been thrown - but neither, like Anderson later in the day, were able to finish off a nine-darter to claim a £15,000 bonus.

The semi-finals will be played out on Saturday evening with van Barneveld and Lewis facing off in a repeat of last year's classic contest at the third round stage, which saw the Stoke ace hit a nine-darter, before Anderson takes on Klaasen in another repeat of a thrilling tie from 12 months ago.

William Hill World Darts Championship
Friday January 1 2016
Afternoon Session
Alan Norris 4-5 Jelle Klaasen
Gary Anderson 5-1 James Wade

Evening Session
Raymond van Barneveld 5-4 Michael Smith
Adrian Lewis 5-2 Peter Wright

Saturday January 2
Semi-Finals
Raymond van Barneveld v Adrian Lewis
Gary Anderson v Jelle Klaasen

Semi-Finals - best of 11 sets

William Hill Outright Winner Odds
11/10 Gary Anderson
9/4 Adrian Lewis
5/1 Raymond van Barneveld
8/1 Jelle Klaasen

Semi-Final Match Odds
11/8 Raymond van Barneveld v 4/7 Adrian Lewis
2/7 Gary Anderson v 11/4 Jelle Klaasen
Odds courtesy www.williamhill.com and subject to fluctuation.

MATCH INFORMATION
Alan Norris 4-5 Jelle Klaasen
SET ONE: 3-2
Klaasen kicked off the quarter-finals with an 11-darter, taking out 90 to edge ahead. Norris landed double 16 to level but the Dutchman finished 110 to regain the lead. He then fired in back-to-back maximums at the start of the fourth leg but proceeded to miss four darts for the set and Norris pegged double four and double one to snatch the lead.

SET TWO: 2-3
Norris landed tops to take the first leg and Klaasen levelled by finishing 25. Norris edged back in front but Klaasen took out 82 and followed his fourth 180 with a 116 checkout to break in the decider to level the game.

SET THREE: 3-0
Norris ran off three consecutive legs, hitting two 180s in the third leg as he went ahead in the match once more.

SET FOUR: 3-2
Norris took out 84 before Klaasen finished 65. The Dutch ace pinned double nine to break but Norris followed his fifth 180 with a brilliant 121 checkout on the bull and he then finished 59 on double one to increase his lead to two sets.

SET FIVE: 1-3
Klaasen pegged double nine before finishing 71 to break. Norris broke back with an 81 checkout but Klaasen sealed the set on tops.

SET SIX: 0-3
Klaasen took out 48 to break immediately and defied Norris' seventh maximum to double his lead on double seven. Norris fired in his eighth maximum at the start of the following leg, only to see his opponent reply with back-to-back 180s before taking out 56 to level the match.

SET SEVEN: 1-3
Klaasen made it five consecutive legs by hitting double 18 before Norris stemmed the tide by pinning the same bed. He then broke on double two before taking out 76 to move within a set of the semi-finals.

SET EIGHT: 2-3
Norris missed four darts to take the opening leg, which Klaasen sealed on tops. The former Lakeside Championship runner-up replied brilliantly, throwing eight perfect darts before going out in ten on double 12 after narrowly missing the bed for a perfect leg. Klaasen then set up a nine-dart attempt of his own, kicking off with two 180s, but he missed the seventh treble. He did go on to take the leg in 11-darts though and he followed it up with another 11-darter to force a deciding set.

SET NINE: 0-3
Klaasen held his throw before taking out 68 to break, and his 13th 180 helped him complete an incredible run of five straight legs to snatch victory from the jaws of defeat.

Match Stats
| | | |
| --- | --- | --- |
| Alan Norris | 4-5 | Jelle Klaasen |
| 44 | 100+ | 41 |
| 27 | 140+ | 14 |
| 0 | 170+ | 1 |
| 13 | 180 | 13 |
| 98.33 | Average | 99.35 |
| 121 | High Finish | 116 |
| 8 | Breaks of Throw | 10 |
| 17/39  44% | Checkout % | 20/43  47% |

Gary Anderson 5-1 James Wade
SET ONE: 3-2
All five legs went with the throw as Anderson edged the opening set, with the reigning champion hitting a 13-darter before landing a key 177 score in the decider.

SET TWO: 3-0
Anderson grabbed the game's first break of throw by finishing 57 before setting up a nine-dart attempt with back-to-back 180s. He became the second player of the day to miss double 12 after throwing eight perfect darts but he landed double six for the leg and then broke Wade again in leg three to double his lead.

SET THREE: 3-0
Anderson made it seven legs on the spin as he took the third set with an average of over 115 with legs of 12, 13 and 14 darts.

SET FOUR: 1-3
Wade took out 88 but Anderson levelled and hit a 180 in the following leg - but the left-hander took out a clinical 110 finish and went on the break in the fourth leg to get a set on the board.

SET FIVE: 3-1
Anderson landed tops and Wade levelled on double 19 but the Scot took out 55 and then fired in his eighth 180 before taking out 90 on the bull to move within a set of victory.

SET SIX: 3-0
Anderson added his tenth maximum before pinning double six, tops and double ten to seal a comfortable victory with an average of 105.25, the third highest of the tournament so far.

Match Stats
| | | |
| --- | --- | --- |
| Gary Anderson | 5-1 | James Wade |
| 31 | 100+ | 36 |
| 14 | 140+ | 10 |
| 2 | 170+ | 1 |
| 10 | 180 | 2 |
| 105.25 | Average | 88.05 |
| 90 | High Finish | 110 |
| 6 | Breaks of Throw | 1 |
| 16/30  53% | Checkout % | 6/14  43% |

Raymond van Barneveld 5-4 Michael Smith
SET ONE: 2-3
Smith edged a sensational opening set, which he started the match with a 180 before pegging double five. Van Barneveld levelled on tops before breaking with a brilliant 121 shot, finishing on the bull in a leg where both players hit maximums. Smith broke straight back with an audacious 97 finish, hitting single 19, double 19 and tops. He then kicked off the deciding leg with a 180 and won it on tops - but only after the Dutch great had missed a dart at the bull when on a 170 checkout.

SET TWO: 1-3
Smith took out 114 to break before landing double five. Van Barneveld pegged double eight but the 25-year-old fired in his fifth 180 and followed it with a 108 finish to double his lead.

SET THREE: 0-3
Smith finished 45 and then defied van Barneveld's second 180 with a 94 checkout against the throw. He then completed a 121 finish of his own to move three sets clear.

SET FOUR: 3-0
Van Barneveld pulled a set back when he landed double nine and then produced a brilliant 121 finish for the second time in the match before a fourth 180 helped him make it three legs on the bounce.

SET FIVE: 3-1
Smith hit two 180s in the opening leg but missed five darts at doubles, allowing van Barneveld to break. The Dutch ace then took out 76 despite another 180 from Smith, whose ninth 180 helped him pull a leg back. Van Barneveld clinched the set though, taking out 121 for the third time after both players had hit maximums.

SET SIX: 3-0
Van Barneveld then finished 104 and 121, for an amazing fourth time in six sets, before cleaning up 25 to level the tie.

SET SEVEN: 3-1
Van Barneveld continued his comeback despite dropping the first leg when Smith executed an 11-darter, but it proved to be a token leg as the Dutch star won the next three legs, including a crucial 64 checkout to break in leg three.

SET EIGHT: 1-3
Smith took the first two legs before van Barneveld kicked off the third leg with back-to-back 180s as he pulled one back. Smith took the next leg on double ten, though, to force a deciding set.

SET NINE: 4-2
Finishes of 40 and 130 saw Smith take a 2-0 lead in the final set but he missed a dart at tops for the match on a 113 checkout, and van Barneveld took out 96 to punish him before landing double eight again to make it two legs each, forcing a tie-break. With a margin of two legs required for victory, van Barneveld broke Smith's throw by pinning double 15 before claiming victory on double 16.

Match Stats
| | | |
| --- | --- | --- |
| Raymond van Barneveld | 5-4 | Michael Smith |
| 47 | 100+ | 36 |
| 37 | 140+ | 19 |
| 1 | 170+ | 2 |
| 8 | 180 | 13 |
| 99.44 | Average | 97.61 |
| 121 | High Finish | 130 |
| 7 | Breaks of Throw | 5 |
| 20/43   47% | Checkout % | 16/36   44% |

Adrian Lewis 5-2 Peter Wright
SET ONE: 3-1
Lewis took the first two legs but Wright broke back with a fabulous 121 finish, only to see his opponent to take out 90 to seal the first set.

SET TWO: 3-1
Lewis landed double 14 to break and doubled his lead with a neat 96 checkout. Wright responded with a 180 before bedding tops but he missed a dart at the bull to level the set and Lewis stepped in by finding the same target to complete an 81 finish.

SET THREE: 3-0
Lewis took out 98, 36 and 70 to rattle off a quick-fire set as he threatened to finish off his opponent in double-quick time.

SET FOUR: 2-3
Wright pegged double one before back-to-back 180s from Lewis helped him level. Wright edged ahead but Lewis squared up again by pegging double eight. Wright returned with a 180 and took out 58 to become the first player to take a set from Lewis in the tournament so far.

SET FIVE: 3-2
Wright's fifth 180 and an 87 checkout moved him ahead and his sixth 180 helped him double that advantage. Lewis hit back though, landing double ten, and punished Wright for missing a set dart in each of the following two legs to move within a set of victory.

SET SIX: 1-3
Wright took out 81 but Lewis levelled with a 91 finish after both players had hit 180s. Wright finished 74 and 76 to win the set though, moving to within two sets of the two-time World Champion.

SET SEVEN: 3-2
Lewis fired in a seventh 180 and pegged double top to go ahead but Wright set up the day's eighth nine-darter attempt by kicking off the next leg with back-to-back 180s. He missed the seventh treble but pinned tops to level the set before breaking with an 81 checkout. Lewis took out 47 to break straight back and, after Wright missed a dart for the set, Lewis sealed his semi-final place on double five.

Match Stats
| | | |
| --- | --- | --- |
| Adrian Lewis | 5-2 | Peter Wright |
| 39 | 100+ | 44 |
| 20 | 140+ | 26 |
| 0 | 170+ | 0 |
| 8 | 180 | 11 |
| 102.51 | Average | 103.1 |
| 98 | High Finish | 121 |
| 6 | Breaks of Throw | 4 |
| 18/42  43% | Checkout % | 12/33  36% |