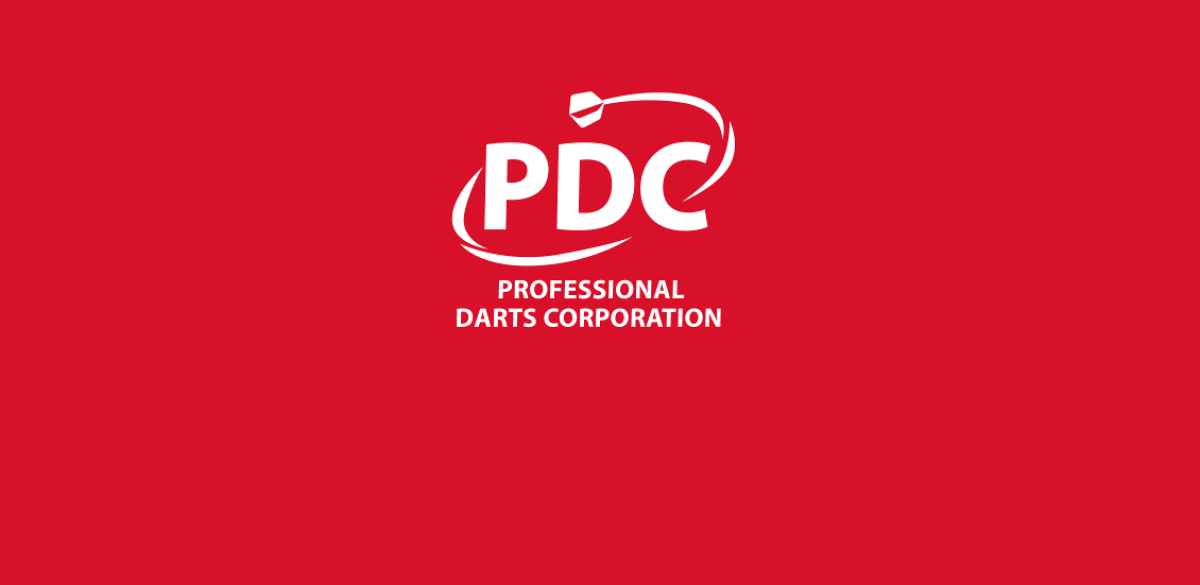 RIVALS VAN GERWEN & TAYLOR TO CLASH IN CORAL UK OPEN SEMIS
 
PHIL TAYLOR and Michael van Gerwen will clash in the Coral UK Open semi-finals after joining Peter Wright and Jelle Klaasen in the last four of the £300,000 tournament on Sunday afternoon.

Reigning UK Open champion van Gerwen continued his bid to claim back-to-back triumphs at the Butlins Minehead Resort with a 10-6 win over plucky amateur Barry Lynn, who had knocked out World Champion Gary Anderson during his run to the quarter-finals.

An explosive start from van Gerwen, including a ten-darter, gave him an early 4-0 lead, with Essex's Lynn - one of the 32 Rileys Qualifiers taking part in the UK Open - hitting back to 7-5 and 8-6 before the Dutchman eventually sealed the win with an 11-dart finish.

"I played okay at the beginning but I didn't play my best game and Barry did well," said van Gerwen. "Fair play to him, he did really well in this tournament.

"I've got to prepare now for the semi-finals and it would be wonderful if I can win this title again tonight."

Van Gerwen was later drawn for a high-profile semi-final clash with great rival Taylor, after the five-time UK Open champion powered past Mark Webster 10-3 with a 105.57 average to continue his fine weekend in Minehead.

Taylor landed a ten-darter of his own as he took a 4-0 lead and also finished 130 and an 11-dart finish as he showed no mercy to the Welsh left-hander.

"Mark didn't play quite as well as I expected and I capitalised but the next game will be different," said Taylor. "It doesn't make a scrap of difference who you play at this stage and it's probably the draw everyone wanted to see.

"I'm after this title and Michael's got a game on his hands tonight."

2015 finalist Peter Wright's bid to win a maiden major title continued as he held off Joe Cullen's fightback from 9-3 down before eventually claiming a high-quality 10-7 win over the Bradford youngster, who had won through to his first major quarter-final.

Wright took out finishes of 99 and 100 with a brace of double tops to bring the 5,000 crowd to its feet either side of a 130 finish by Cullen, and the Scot also took out a key 116 checkout to move to the brink of victory.

Cullen hit back with three successive legs as he took his tally of 180s to nine in the game but a 95 finish from Wright sealed his semi-final spot with a 102 average.

"I finished pretty well and I'm relieved to have won because Joe hurt me with that 130 finish, but I suppose my 116 finish was the same for him," said Wright. "I'll relax for a while now and then get back on the practice board ahead of the semi-finals."

Wright now meets Jelle Klaasen, who raced into the semi-finals for the first time in the UK Open with a 10-0 whitewash of Australian ace Kyle Anderson, who had also reached the last eight in a ranking major for the first time only to be limited to six darts at doubles in a clinical display from the Dutch star.

"I think I was a little bit lucky that Kyle missed the chances he had and his scoring wasn't there, but I'm happy with the way I played because my finishing was good and my scoring was good," said Klaasen. "I'm confident for the semi-finals and I'm happy."

The weekend was particularly memorable for Braintree's 28-year-old Lynn, who had won seven games at the Rileys South Benfleet club just to qualify before five more wins secured a dream clash with world number one van Gerwen.

He takes home £10,000 in prize money for reaching the quarter-finals, and admitted: "Playing Michael on stage was amazing. I loved it but it was hard at the beginning and the pressure got to me.

"Michael's just class and to see him doing his business against me is absolutely unbelievable. I truly belive that this is the start of something special.
"I'm happy with the way I've played and I've shown signs over the last three days that I could compete with the best, but it's still going to take an awful lot of work and experience to get there. I believe in two years time that I could be up there with them playing week-in, week-out."

Cullen also enjoyed a fine weekend as he reached his maiden TV quarter-final, and he admitted: "Fair play to Peter, he took the finishes when he had to take them, which is what these top players do.

"There was one leg which stood out for me, the ninth, where I missed four or five darts at double ten. To have been 5-4 instead of 6-3 was a massive difference, especially at this stage."

Sunday's semi-finals - which begin at 7pm live on ITV4 - will be followed by the decisive final at the Butlins Minehead Resort in Somerset, with the winner set to claim a £60,000 first prize.

Coral UK Open
Sunday March 6
Afternoon Session (12.45pm)
Quarter-Finals
Jelle Klaasen 10-0 Kyle Anderson
Peter Wright 10-7 Joe Cullen
Michael van Gerwen 10-6 Barry Lynn
Phil Taylor 10-3 Mark Webster
Best of 19 legs

Evening Session (7pm)
Semi-Finals
Peter Wright v Jelle Klaasen
Michael van Gerwen v Phil Taylor
Best of 19 legs

Final
Wright/Klaasen v van Gerwen/Taylor
Best of 21 legs

MATCH INFORMATION
Jelle Klaasen v Kyle Anderson
1-0 - Klaasen kicks off the match with a 180 before finishing 72 on double 18 to take the opening leg.
2-0 - Anderson misses double 16, and Klaasen posts double 18 to break throw.
3-0 - A missed bull from Anderson allows Klaasen in on double eight to continue his superb start.
4-0 - Klaasen breaks throw for a second time as he takes a fourth successive leg.
5-0 - Double 18 sees Klaasen move halfway towards a semi-final spot.
6-0 - Anderson is unable to take out 127, and Klaasen lands double four to claim a third break of throw.
7-0 - Anderson hits a 180 but misses four darts at doubles as Klaasen steps in on double ten to continue his charge.
8-0 - A clinical two-dart 87 finish sees Klaasen move closer to the winning line with an eighth straight leg.
9-0 - Anderson replies to a 180 from Klaasen with two of his own to leave 98, only to see the Dutchman land double ten to complete a brilliant 12-darter.
10-0 - The pair trade 180s, but Anderson is unable to hit back as Klaasen finishes 106 on double 13 to complete a stunning whitewash win.

Peter Wright v Joe Cullen
1-0 - Cullen lands a 180 but Wright finishes double seven to win the opening leg.
2-0 - The pair trade maximums before double 16 sees Wright break throw to double his advantage.
3-0 - Wright fires in a 180 before double eight continues his superb start.
3-1 - Wright hits his third maximum, but Cullen lands double eight to get off the mark with his first dart at a double.
4-1 - Wright regains his cushion by finishing 99 with two double tops for a crowd-pleasing checkout.
4-2 - Wright lands a 180, but Cullen hits back with a 130 bull checkout.
5-2 - The roles are reversed as Cullen lands a maximum before Wright takes out 100 with two double tops for a 12-darter.
5-3 - Cullen responds on double 18.
6-3 - Cullen's missed doubles are punished as Wright steps in to regain his three-leg lead.
7-3 - Wright lands a 180 before Cullen posts a 177 to leave 20, only to watch his rival finish tops to break throw and move four legs clear.
8-3 - The duo both land maximums, with Wright again leaving Cullen waiting on a double as he takes out 64 on double 16.
9-3 - Cullen misses double top and ten, and Wright steps in to take out 116 to move a leg away from the semi-finals.
9-4 - Cullen kicks off with two 180s, but is unable to complete a nine-darter before returning to punish two missed match darts from Wright by landing double four.
9-5 - Tops sees Cullen continue his fightback.
9-6 - Cullen lands his eighth 180 before hitting double eight to win a third successive leg.
9-7 - The Yorkshire ace posts another maximum and then finishes 86 for an 11-darter to reduce the gap to two legs.
10-7 - Wright finishes 95 on double 16 to seal the win and a place in the semi-finals for a second successive year.

Michael van Gerwen v Barry Lynn
1-0 - van Gerwen lands an early 171 to be first to a finish against the Rileys Amateur Qualifier, before hitting double ten to take the opening leg.
2-0 - van Gerwen fires in a ten-darter, scoring 180 and 171 to set up double eight.
3-0 - Essex's Lynn opens with a 180, but van Gerwen finishes 116 on double 18 to claim a third leg.
4-0 - van Gerwen posts another 180 before punishing Lynn for two missed doubles, at double top and ten, by finishing double 16.
4-1 - Lynn lands his second maximum and takes out double eight to get off the mark, after van Gerwen was unable to finish double ten for a 120 checkout.
5-1 - van Gerwen finishes 87 to regain his cushion.
6-1 - Double eight gives the world number one a five-leg lead.
6-2 - Lynn hits back by taking out 52 on double 16.
6-3 - Lynn kicks off with a 180, his third, before taking out 81 on double 12 for a 12-darter.
7-3 - Lynn leaves 32, but van Gerwen returns on double eight to move three legs away from the win.
7-4 - Double 16 sees Lynn win his third leg in four.
7-5 - Lynn finishes 68 on double 16 to reduce the gap to two legs.
8-5 - van Gerwen takes out 70 on double 16 to edge away from his rival.
8-6 - van Gerwen misses a dart at tops, and Lynn finishes 60 on double ten to hit back once again.
9-6 - van Gerwen scrambles in a third-dart double eight to move to the brink of victory.
10-6 - van Gerwen lands his fifth 180 of the game, with Lynn landing his fourth maximum with what proves his final visit to the board as the Dutchman takes out double 16 for an 11-darter to seal his semi-final spot.

Phil Taylor v Mark Webster
1-0 - Double 16 gives Taylor the opening leg.
2-0 - Taylor breaks throw with a brilliant ten-dart finish, scoring 140, 180 and 165 before landing double eight.
3-0 - Taylor fires in a 180 and an 84 finish to continue his fine start.
4-0 - The 16-time World Champion breaks throw again by taking out 65 on tops.
4-1 - Webster hits double top to get off the mark with a break of throw.
4-2 - Taylor misses a dart at tops, and Webster again posts double ten as he wins a second successive leg.
5-2 - Taylor lands a 180 before finishing double12 to regain breathing space.
6-2 - Taylor finishes 130 on double eight to break throw once more.
7-2 - Double 12 gives Taylor a five-leg lead.
7-3 - Webster hits a 180 and double 16 for a 13-dart finish.
8-3 - Taylor scores 180, 140 and 165 before pinning double four for an 11-darter.
9-3 - Taylor moves to the brink of victory on double two, punishing Webster for a miss at tops.
10-3 - Taylor completes victory, ending with a 105.57 average and seven 180s to continue his challenge for a sixth UK Open win.