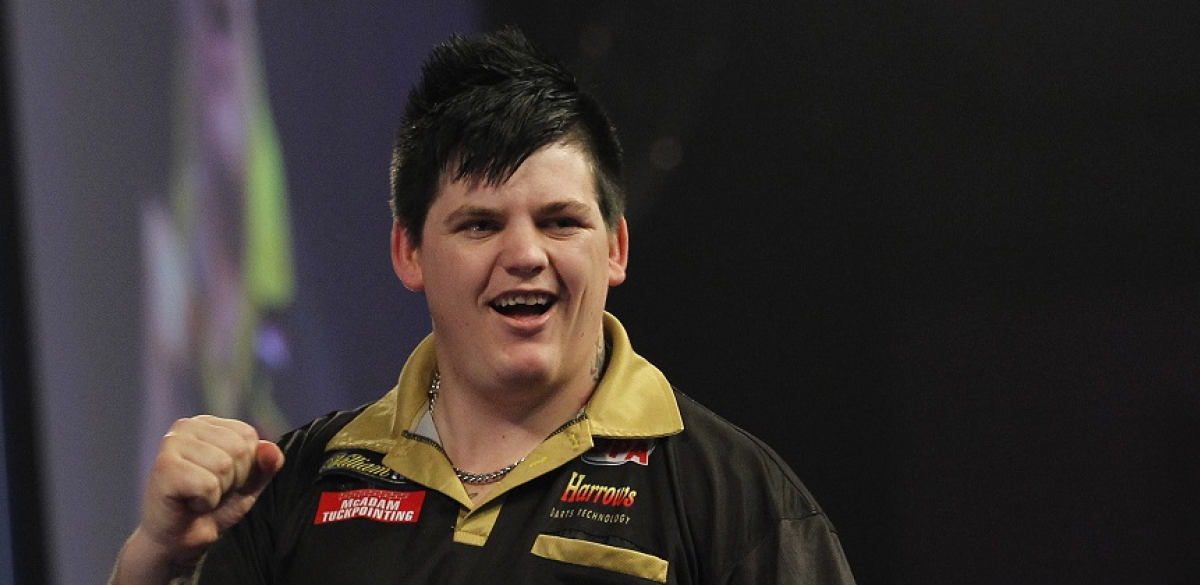 JOHN WEBER, Cody Harris and Corey Cadby were the winners on the opening weekend of the 2017 DartPlayers Australia season.
The Harrows Australian Grand Prix treble-header at the Blue Cattle Dog Hotel in St Clair, Sydney saw the Australian domestic schedule open with three tournaments.
Former Oceanic Masters winner John Weber enjoyed a superb weekend, winning Friday's opening event, reaching the semi-finals on Saturday and being the runner-up on Sunday.
New Zealand's emerging star Cody Harris was Saturday's winner, a quarter-finalist on Friday and a semi-finalist on Sunday.
PDC Unicorn World Youth Champion Corey Cadby (pictured) - last year's AGP champion - also made a strong start to the year, reaching Friday's quarter-finals and losing 6-4 to Harris in Saturday's final before winning on Sunday, seeing off Weber 6-1.
Lucas Cameron was Friday's beaten finalist, while Melbourne's Rhys Mathewson - who knocked James Wade out of the Ladbrokes Sydney Darts Masters last August - won through to two semi-finals.
The next DPA Harrows Australian Grand Prix weekend takes place from February 17-19 at the Coolaroo Hotel in Melbourne.
2017 DPA Harrows Australian Grand Prix
Event One - Friday February 3
Quarter-Finals
Lucas Cameron 6-5 Cody Harris
Steve Duke Snr 6-1 Daniel Sim
Rhys Mathewson 6-1 Corey Cadby
John Weber 6-2 Mike Bonser
Semi-Finals
Lucas Cameron 6-3 Steve Duke Snr
John Weber 6-5 Rhys Mathewson
Final
John Weber 6-5 Lucas Cameron
Event Two - Saturday February 4
Quarter-Finals
John Weber 6-2 Brian Roach
Cody Harris 6-2 Lucas Cameron
Corey Cadby 6-2 Gordon Mathers
Rhys Mathewson 6-2 Jeremy Fagg
Semi-Finals
Cody Harris 6-1 John Weber
Corey Cadby 6-5 Rhys Mathewson
Final
Cody Harris 6-4 Corey Cadby
Event Three - Sunday February 5
Quarter-Finals
Clinton Bridge 6-1 Steve Duke Snr
John Weber 6-4 Kevin Luland
Corey Cadby 6-4 Gordon Mathers
Cody Harris 6-1 Bill Aitken
Semi-Finals
John Weber 6-3 Clinton Bridge
Corey Cadby 6-5 Cody Harris
Final
Corey Cadby 6-1 John Weber