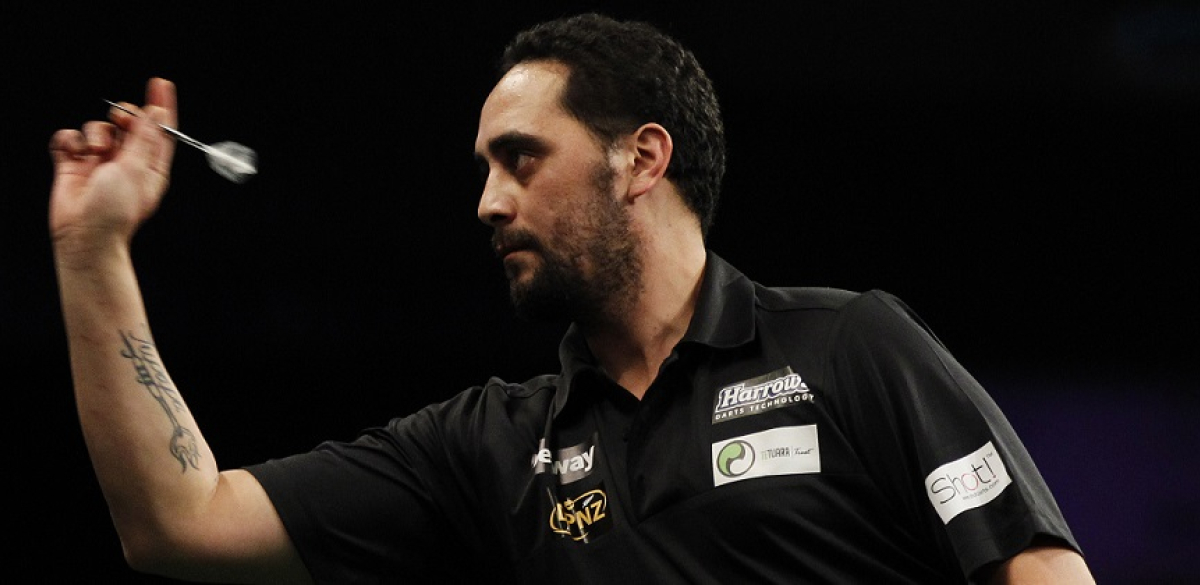 CODY HARRIS has won a place in the 2017/2018 William Hill World Darts Championship and August's Melbourne Darts Masters.
The New Zealand World Cup representative will make his Alexandra Palace debut in December after winning through DartPlayers New Zealand's annual qualifying event, held at the Upper Hutt Cosmopolitan Club.
Having come through the two group stages, Harris defeated Rob Szabo 6-2 in the semi-finals before seeing off Warren Parry 7-2 in the final.
Top Kiwi Harris also followed up his invitation to compete in August's Auckland Darts Masters, presented by TAB & Burger King, by winning the DPNZ Qualifier for the Melbourne Darts Masters.
Harris was in top form in the knockout stages, seeing off Bernie Smith in the semi-finals and Mike Day in the final for the loss of just two legs.
Szabo, who was Harris' partner in the World Cup in Frankfurt in June, won the Perth Darts Masters qualifier to secure his spot in that event for a second successive year.
Szabo overcame Haupai Puha 6-1 in the final, after defeating Day 6-3 in the semis.
The DPNZ Qualifiers for the Auckland Darts Masters will be held from August 3-5 at the Swanson Memorial RSA, with three places in the World Series of Darts event on offer. For further details, visit www.dartplayers.co.nz.
William Hill World Darts Championship Qualifier
Semi-Finals
Warren Parry 6-3 Bernie Smith
Cody Harris 6-2 Rob Szabo
Final
Cody Harris 7-2 Warren Parry
Melbourne Darts Masters Qualifier
Semi-Finals
Cody Harris 6-1 Bernie Smith
Mike Day 6-3 Haupai Puha
Final
Cody Harris 6-1 Mike Day
TABtouch Perth Darts Masters Qualifier
Semi-Finals
Rob Szabo 6-3 Mike Day
Haupai Puha 6-5 John Kelly
Final
Rob Szabo 6-1 Haupai Puha