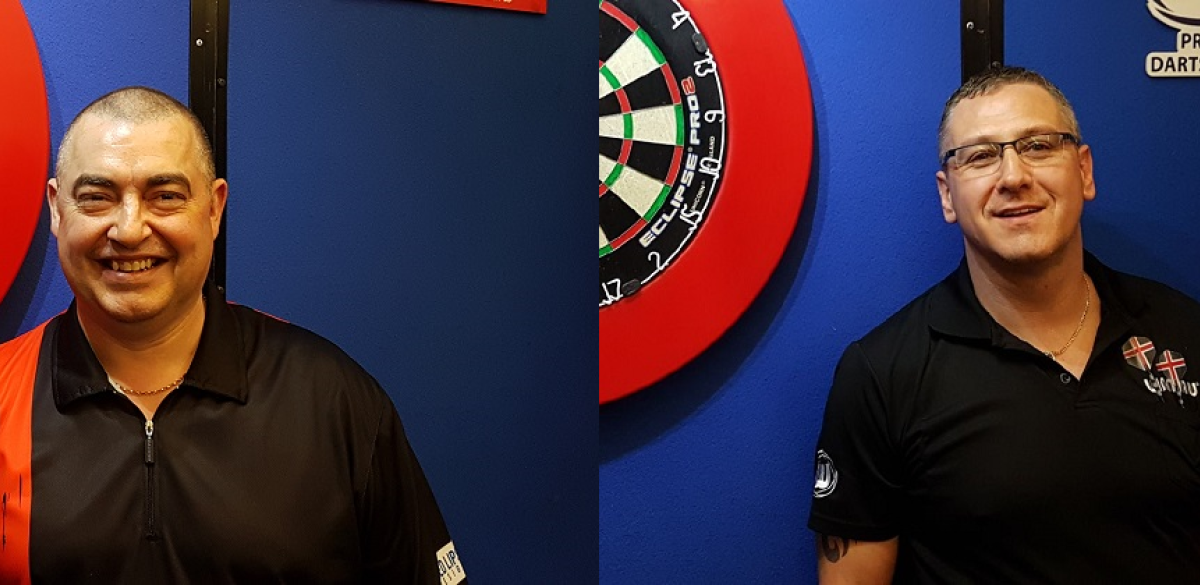 PETER JACQUES and Nick Fullwell were victorious in Saturday's PDC Unicorn Challenge Tour double-header in Wigan to open the final weekend of the 2017 season.
Huddersfield's Jacques picked up his second Challenge Tour win of the year as he backed up May's Event 11 win by taking the £2,000 top prize from Event 17.
Jacques lost just seven legs in his first five matches, winning 5-1 against Callum Mackay, Mark Forman and Arjan Konterman and 5-2 against Robert Rickwood and Sandy Morrison.
He was pushed all the way by Adam Smith-Neale in the semi-finals before emerging with a 5-4 success, before defeating Challenge Tour Order of Merit leader Wayne Jones 5-2 in the final.
Former European Championship finalist Jones defeated George Killington, John Morris, Ryan Harrington, David Copley, Paul Phillips and Adam Huckvale as he won through to his fourth Challenge Tour final of the year.
However, he was denied a third success by Jacques as the Yorkshireman followed up May's Event 11 win in the decider by again taking the spoils.
Jones also won through to the semi-finals in Event 18 to continue a strong day at the Robin Park Tennis Centre, only to lose out in a deciding leg to Kevin Edwards.
Edwards, though, was denied in the decider by Fullwell as the Stourbridge ace claimed his first title of the year by taking out 81 to claim the £2,000 top prize with a 5-4 victory.
Fullwell opened Event 18 with a whitewash of Edward Lovely before defeating Martin Lukeman, Radoslaw Szaganski, Andy Smith, Matthew Edgar and Jay Foreman in his run to the final.
Essex's Edwards overcame Sean Ryan, Jack Todd, Adam Huckvale, Mark Frost, Lee Evans and Jones as he won through to his second Challenge Tour final of the year, having previously been denied by Mark Dudbridge in June's Event 15.
Dudbridge was amongst the Event 18 quarter-finalists, alongside Evans, Edgar and Ireland's Francis Carragher, while Austrian youngster Rusty-Jake Rodriguez, Dutchman Konterman and English duo Phillips and Ian Withers were in the last eight earlier in the day.
Sunday sees the final double-header of the 2017 PDC Unicorn Challenge Tour season take place in Wigan, with two £10,000 tournaments being played on the day.
Going into Sunday's final events, Jones sits £1,850 clear of Dudbridge at the top of the Challenge Tour Order of Merit, with Aaron Dyer, Jacques and Luke Humphries all within striking distance of a spot in the top two to earn a PDC Tour Card for 2018/2019.
CLICK HERE FOR FULL RESULTS IN THE MATCH CENTRE
PDC Unicorn Challenge Tour
Event 17
Last 16
Adam Smith-Neale 5-2 Peter Hudson
Rusty-Jake Rodriguez 5-4 Matthew Edgar
Arjan Konterman 5-2 Kevin Simm
Peter Jacques 5-2 Sandy Morrison
Paul Phillips 5-3 Stuart Kellett
Wayne Jones 5-1 David Copley
Ian Withers 5-3 Mark Westgarth
Adam Huckvale 5-2 Diogo Portela
Quarter-Finals
Adam Smith-Neale 5-3 Rusty-Jake Rodriguez
Peter Jacques 5-1 Arjan Konterman
Wayne Jones 5-4 Paul Phillips
Adam Huckvale 5-1 Ian Withers
Semi-Finals
Peter Jacques 5-4 Adam Smith-Neale
Wayne Jones 5-2 Adam Huckvale
Final
Peter Jacques 5-2 Wayne Jones
Event 18
Last 16
Jay Foreman 5-0 Rob Hewson
Francis Carragher 5-4 Darren Brown
Nick Fullwell 5-1 Andy Smith
Matthew Edgar 5-3 Gary Stone
Wayne Jones 5-2 Michael Barnard
Mark Dudbridge 5-2 Nathan Derry
Kevin Edwards 5-4 Mark Frost
Lee Evans 5-1 Barrie Bates
Quarter-Finals
Jay Foreman 5-3 Francis Carragher
Nick Fullwell 5-3 Matthew Edgar
Wayne Jones 5-2 Mark Dudbridge
Kevin Edwards 5-3 Lee Evans
Semi-Finals
Nick Fullwell 5-3 Jay Foreman
Kevin Edwards 5-4 Wayne Jones
Final
Nick Fullwell 5-4 Kevin Edwards