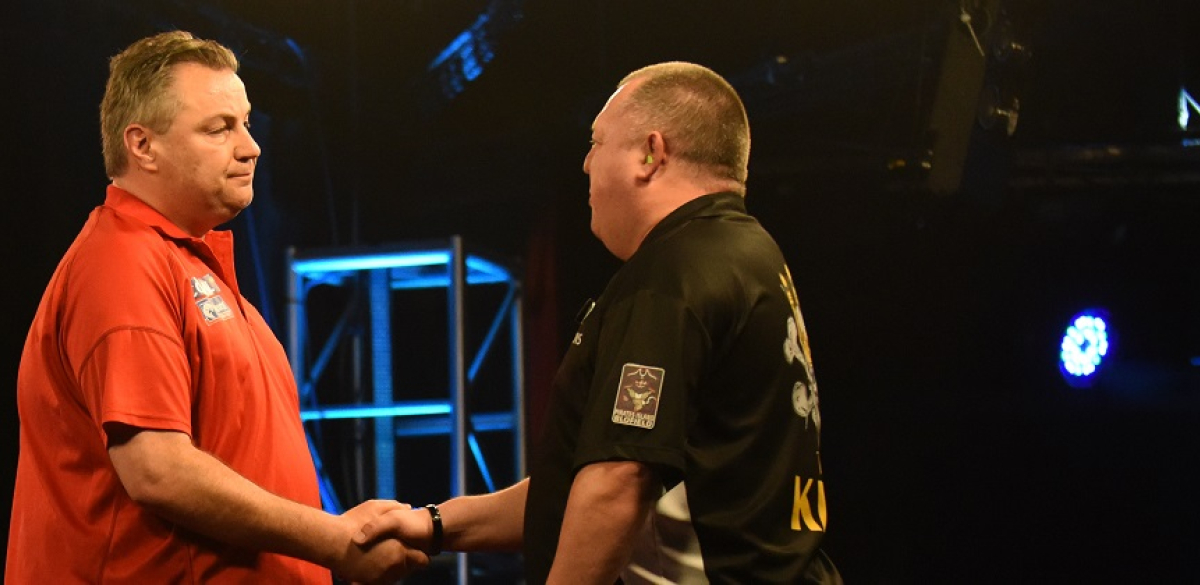 JOHN PART'S dream run at the Coral UK Open continued as he moved into the final day in Minehead, as fellow World Champions Gary Anderson and Rob Cross set up a tasty quarter-final tie.
The £350,000 tournament continued on Saturday with a double session of action at the Butlin's Minehead Resort, and it was Canadian star Part who rolled back the years to join some of the sport's newest stars in the last eight.
Part clinched hard-fought victories against Ron Meulenkamp and Mervyn King on Saturday to reach the quarter-finals of a televised singles tournament for the first time since the 2012 Grand Slam of Darts.
The three-time World Champion had edged out Meulenkamp in a tight fourth round game in the afternoon session before winning five of the last six legs to complete a 10-8 success against King, which included timely checkouts of 109, 112 and 118.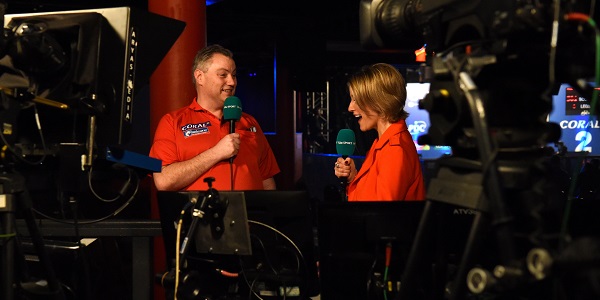 "Mervyn never really got on top of his doubles and I was able to punish him," said Part, who has now won five games since starting out in Friday's first round.
"I stole a few legs with big out-shots at great times and that's what got me through. I know I can come and play well tomorrow.
"It is challenging because I have been doing this regularly recently but I have been taking my chances and I intend to keep doing it.
"It wasn't my best game and maybe that was down to a bit of fatigue but that doesn't mean I can't find my best stuff on the final day."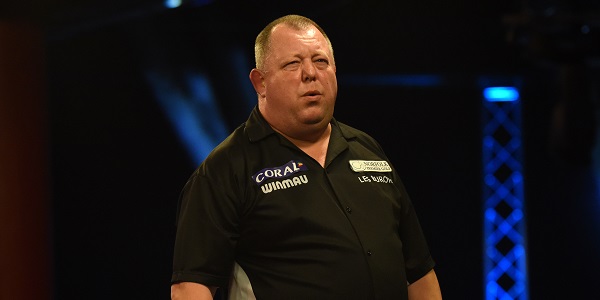 Anderson and Cross, meanwhile, will meet in the quarter-finals after the pair produced fantastic displays to win their fifth round ties.
Anderson averaged 104.72 – the highest of the tournament so far – and hit nine 180s in his 10-6 success over Jermaine Wattimena as he reached the last eight for the first time since 2010.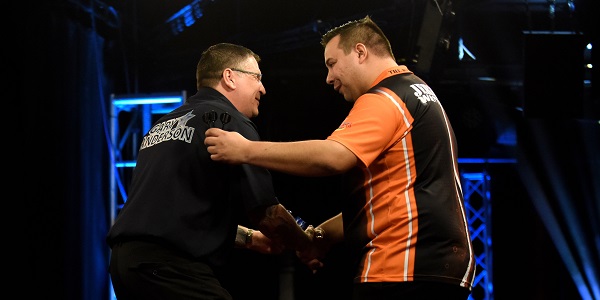 "It's been going well so far," said Anderson, who also overcame Ricky Evans on Saturday.
"This would be a nice tournament to win. It's been strange but I think it has suited me in a way.
"I like to get on with the game and I've had a couple of fast opponents so I've been able to do that. I'll just keep plugging way and if I win, I win."
Cross followed up his fourth round win over Kyle Anderson by easing through to the quarter-finals with a 10-3 defeat of Poland's Krzysztof Ratajski, averaging almost 104 in the process.
The reigning World Champion landed four 180s and a sublime 143 finish to reach the quarter-finals for the first time in the event, having kick-started his career as a Rileys Amateur Qualifier just two years ago.
"I'm looking forward to the game against Gary, it's going to be a cracker," said Cross.
"You're going to play the best players in the world anyway so it doesn't matter when you draw them.
"I'm going have to score big and check out well, but I like it when I've got a test and it's better to be pushed.
"The UK Open was the platform for everything else - without this it wouldn't have been possible to do what I've done. It was a massive eye opener a couple of years ago and it's helped me develop and get better. It's a fantastic event."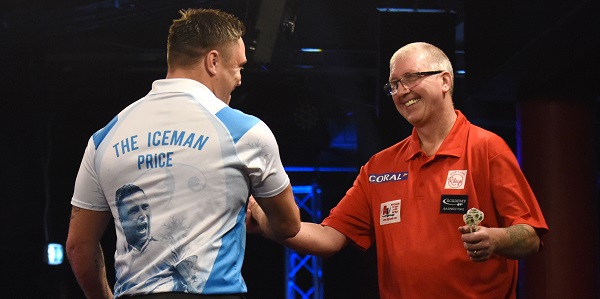 Last year's runner-up Gerwyn Price won a thrilling fifth round contest against the last remaining Rileys Amateur Qualifier Paul Hogan, whose fine run again ended in the last 16.
Welsh ace Price fired in ten 180s and averaged 101.45 but was forced to a last leg decider by the tenacious 54-year-old, who had earlier defeated Jeffrey De Zwaan to reach the last 16 for the second consecutive year.
"Paul went 4-1 up but I was playing really well and I just knew that if I kept it up then I'd be able to come back at him," said Price, who also missed double 12 for a nine-darter, which would have earned him a £35,000 bonus. 
"I needed a game like that to get me going and I knew that Paul would be a tough opponent so I'm pleased to get over the line.
"It pushed me hard but thankfully I had a little bit more in the tank and hopefully I can back it up tomorrow."
Price will meet Corey Cadby in the quarter-finals after the Australian ace defeated both Martin Schindler and Chris Dobey by 10-7 scorelines on Saturday.
"I can play a lot better than I have been but I'm winning and that's the main part of the game," said Cadby, who won the 2016 PDC Unicorn World Youth Championship in Minehead. 
"I'm not here to muck around, I'm here to win it and that has been my attitude from the start."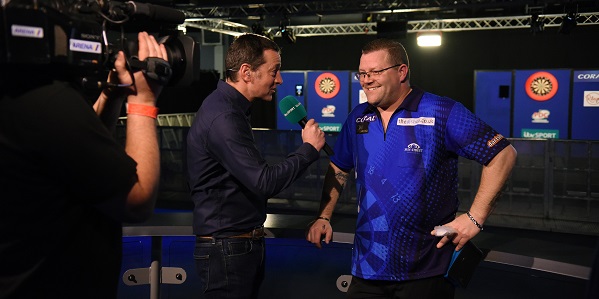 The line-up was completed by three players who won through to their first televised PDC quarter-finals as David Pallett, Robert Owen and Steve West all progressed.
Pallett knocked out two-time UK Open champion James Wade in Saturday's afternoon session before enjoying a 10-7 triumph over Belgium's Kim Huybrechts.
He will now play West for a place in the semi-finals after the Essex thrower hit two 170 checkouts in defeating Matthew Edgar 10-7 before edging out Michael Smith in a last-leg decider.
Welshman Owen will face Part on Sunday after the Welshman survived missed match darts against Northern Irish teenager Nathan Rafferty before earning a 10-7 success over Ian White.
The Coral UK Open concludes on Sunday, with all remaining matches being played on the main stage.
The quarter-finals will be played in the afternoon session with the semi-finals and final taking place on Sunday evening, when a new UK Open champion will be crowned.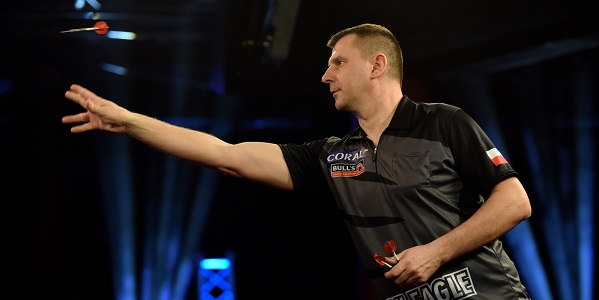 2018 Coral UK Open
Afternoon Session
Fourth Round
Kim Huybrechts 10-5  Daryl Gurney
Gary Anderson 10-3 Ricky Evans
Rob Cross 10-7 Kyle Anderson
Corey Cadby 10-7 Martin Schindler
Chris Dobey 10-5 Jason Lowe
Mervyn King 10-8 Jonny Clayton
Michael Smith 10-4 Ryan Meikle
John Part 10-9 Ron Meulenkamp
Robert Owen 10-9 Nathan Rafferty
David Pallett 10-6 James Wade
Steve West 10-7 Matthew Edgar
Krzysztof Ratajski 10-5 Keegan Brown
Gerwyn Price 10-6 Dirk van Duijvenbode
Ian White 10-8 Jamie Hughes
Jermaine Wattimena 10-8 Stephen Bunting
Paul Hogan 10-8 Jeffrey de Zwaan
Evening Session
Fifth Round
John Part 10-8 Mervyn King
Gerwyn Price 10-9 Paul Hogan
Gary Anderson 10-6 Jermaine Wattimena
Rob Cross 10-3 Krzysztof Ratajski
Robert Owen 10-7 Ian White
Steve West 10-9 Michael Smith
David Pallett 10-7 Kim Huybrechts
Corey Cadby 10-7 Chris Dobey
Sunday March 4
Afternoon Session (12.45pm)
Quarter-Finals
David Pallett v Steve West
John Part v Robert Owen
Corey Cadby v Gerwyn Price
Gary Anderson v Rob Cross
Best of 19 legs
Evening Session (7pm)
Semi-Finals
Best of 21 legs
Final
Best of 21 legs
Coral UK Open
Outright Winner Odds
7/4 Gary Anderson
2/1 Rob Cross
11/2 Corey Cadby
8/1 Gerwyn Price
16/1 Steve West
20/1 David Pallett
25/1 Robert Owen
33/1 John Part
Odds courtesy www.coral.co.uk and correct at time of writing. Subject to fluctuation.
Fourth Round Round-Up
THREE World Champions progressed to the last 16 of the Coral UK Open as Gary Anderson, Rob Cross and John Part all enjoyed fourth round wins on Saturday afternoon in Minehead.
Gary Anderson, the new favourite to claim his first UK Open title following Friday night's exit of Michael van Gerwen, raced past Ricky Evans in a rapid-fire encounter on the main stage.
The Scot, a finalist in 2010, won the first five legs in seven minutes before going on to triumph 10-3.
"I'm glad to get through because my record has not always been great in the tournament," said Anderson.
"I enjoy fast games but Ricky was too fast for me at times! I was pleased to get the job done and I'll keep going.
"There are still plenty of good players in the tournament and I won't be taking anybody for granted but I'm still in and in with a chance."
Second-favourite Rob Cross claimed a 10-7 success against Australia's Kyle Anderson to reach the fifth round for the second time.
The reigning World Champion defied eight 180s from his opponent, who rallied back from 6-1 behind to trail 7-6 before Cross landed a crucial 121 finish before closing out the win.
"I'm here to do my job and I'm here to win," said Cross. "It doesn't matter that the circumstances are different this weekend. I want to win every match and every tournament.
"I feel like I'm getting back to my best now after a slow start to the season. I'm back to normal now that I've found a routine that works for me again so I am a danger to anyone."
Three-time World Champion John Part continued to roll back the years as he edged out Ron Meulenkamp in a last-leg decider to claim his fourth win of the event so far.
The Canadian great took out 93 to punish his opponent for missed match darts, as the 2004 UK Open runner-up won the last three legs to progress.
Part's run is his best in a televised tournament since his 2008 World Championship glory, which was the last time he won five matches in a TV event.
"I've been finishing pretty well, my timing has been good and I've been punishing my opponents as well," said Part.
"Timing is the most important thing and I think that was a great match in that aspect. Ron is very good player and it's a good win and a good run so far for me."
Ian White posted the first three-figure average of the tournament in his 10-8 victory over Jamie Hughes.
The Stoke ace fired in ten 180s and missed double 12 for a nine-darter, which would have earned a him a £35,000 bonus, and averaged 102 on his way to the last 16.
"I had to hang in there for a long time in the match," said White, who recovered from losing the first three legs to win through.
"Even if you hit a nine-darter, it's just one leg and I would always rather win the match than hit a nine-darter.
"I'm still in it and some of the big boys are out. If I keep playing like this, I'll take some stopping."
Last year's runner-up Gerwyn Price also progressed after winning six of the last seven legs to defeat Dirk Van Duijvenbode 10-6.
There will be a new name on the trophy on Sunday after the last remaining former UK Open Champion, James Wade, was beaten 10-6 by David Pallett, who is now in the last 16 of a televised event for the first time.
"I respect James, he is a great player and it was a tough draw so I'm pleased to get through," said Pallett.
"I think every player left is capable of winning this. I'm going to enjoy it and see what happens."
Kim Huybrechts enjoyed a 10-5 success against World Grand Prix champion Daryl Gurney in the opening match on the main stage.
After the first four legs were shared, Belgium's Huybrechts reeled off five in a row with some clinical finishing to take control of the contest.
The former Players Championship Finals runner-up converted ten out of 17 attempts at doubles as he closed out a comfortable win.
"We didn't play our best games and it came down to the finishes," said Huybrechts. "They were the most important thing about that match.
"Daryl is one of the best players in the world. After the other top players went out, he was one of the players you would rather not draw but I've beaten him and I have got a chance of winning here. If I didn't think I could win it I would stay at home."
2016 PDC Unicorn World Youth Champion Corey Cadby hit six 180s in a 10-7 success against Martin Schindler, coming from 4-1 down against the German to continue the promising start to his career as a full-time professional.
Michael Smith kept his hopes of winning a first televised title alive with a 10-4 victory over youngster Ryan Meikle.
Poland's Krzysztof Ratajski, who won one of the six UK Open qualifiers last month, saw off Keegan Brown by ten legs to five.
Paul Hogan is again the last remaining Rileys Amateur Qualifier after he reached the last 16 for the second consecutive year thanks to a 10-8 victory against Jeffrey De Zwaan.
Hogan progressed to the fifth round despite an average of over 100 for the Dutchman, who had defeated Michael Van Gerwen on Friday evening but saw his hopes ended in the last 32.
Wales' Robert Owen survived three missed match darts before winning 10-9 against Northern Irish youngster Nathan Rafferty, who had beaten Peter Wright in round three.
Jermaine Wattimena reached the last 16 for the first time after defeating Stephen Bunting 10-8, while Steve West won through in style – hitting two 170 checkouts in a 10-7 victory against Matthew Edgar.
The tournament continues on Saturday evening with the fifth round, with King taking on Part in the opening game on the main stage before Hogan and Price meet in the last 16 for the second successive year.
Anderson will meet Wattimena in another quick-fire contest before Cross plays emerging star Ratajski, the 2017 World Masters winner.
White plays Owen on Board Three and West plays Smith, while Board Four sees Pallett meet Huybrechts and Cadby take on Dobey.
Fourth Round Photos - copyright Chris Dean/PDC
Gary Anderson & Ricky Evans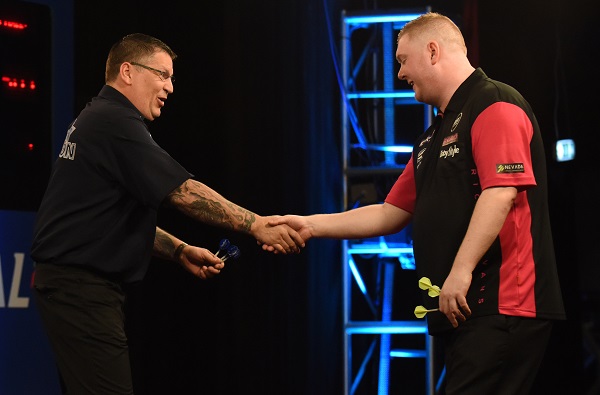 Corey Cadby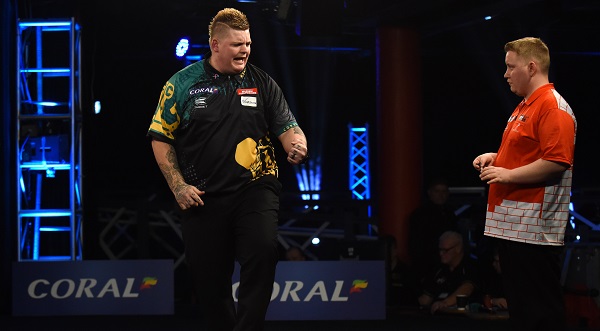 Rob Cross & Kyle Anderson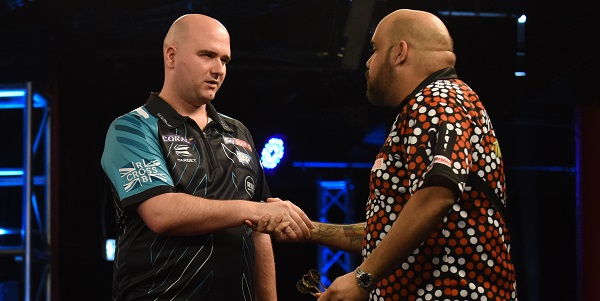 Rob Cross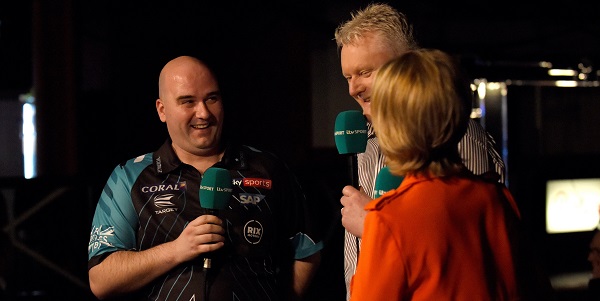 Matthew Edgar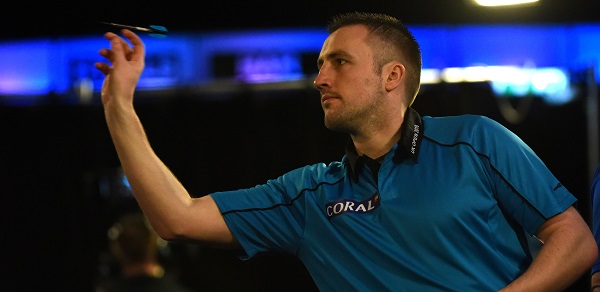 Daryl Gurney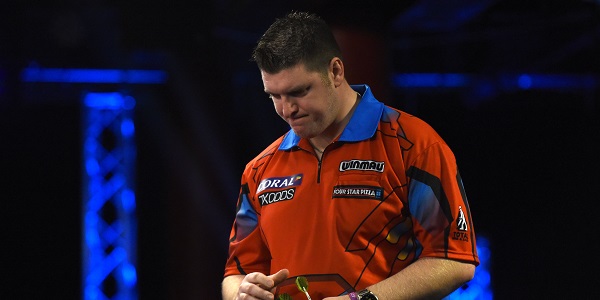 Jamie Hughes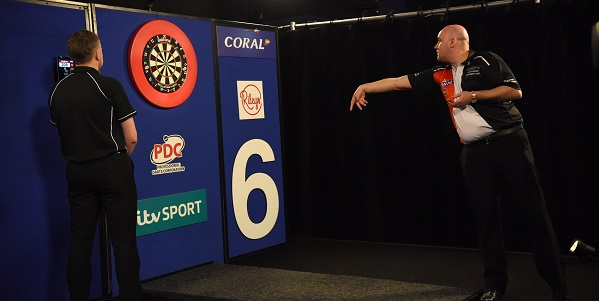 Kim Huybrechts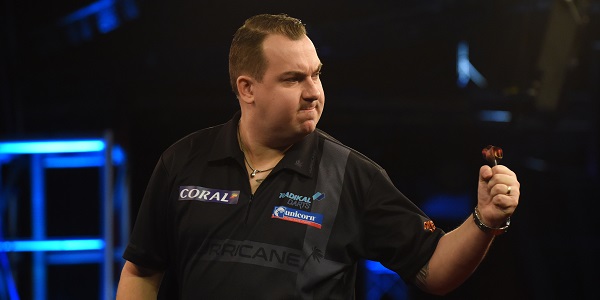 Jason Lowe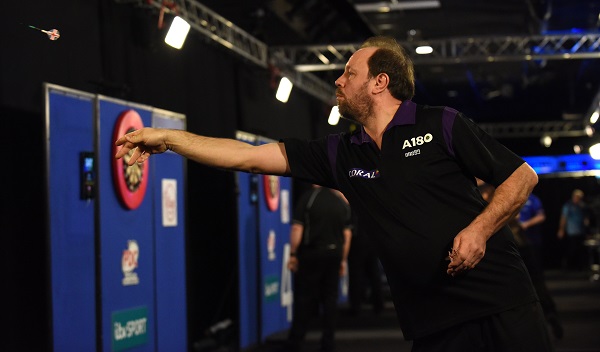 Martin Schindler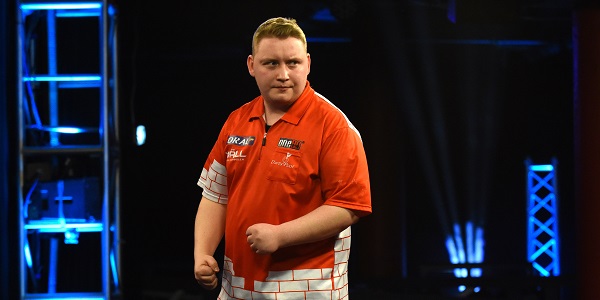 Steve West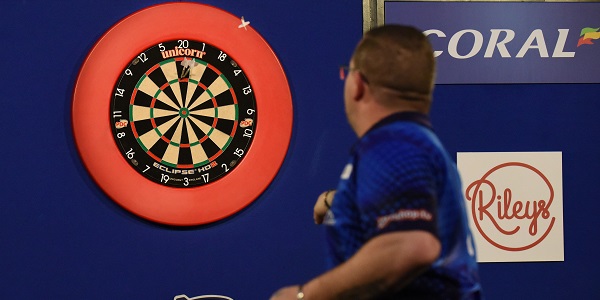 Ian White