Christopher Kempf, the statistical analyst of the PDC, takes a statistical look at the Unibet Premier League semi-finalists.
The two Unibet Premier League semi-finals feature two oddly similar match-ups as Michael van Gerwen meets Rob Cross and Gary Anderson plays Michael Smith.
Two established veterans of the professional darts scene will do battle with two emerging English stars who have fought through adversity to secure their places in the final night of Premier League action.
The odds and stats favor the veterans, but best-of-19 is a deceptively short format and one blunder or masterstroke at the right moment could be more decisive than any player's average or doubles percentage.
To win, each player will need to marshal the strengths they have demonstrated over the past months, and master their flaws.
Here is a guide to those for each player: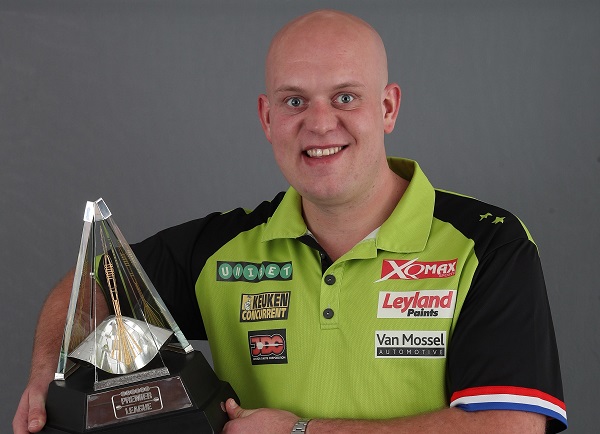 MICHAEL VAN GERWEN'S WEAKNESS: HITTING BIG NUMBERS
Ironically, the largest targets on the board have posed a bigger problem for the world number one than for any other Premier League contestant.
Michael van Gerwen actually hits big numbers at a lower rate than the average PDC player, missing his target more than 6% of the time in this year's Premier League.
In stage matches this year, he has made especially hard work of single 20, missing it more than 10% of the time.
The fact that he can often afford to throw a stray dart at a single number does nothing to stem the Dutchman's frustration at himself, and it is only a matter of time before costing himself a dart at a double with a missed single number will prove embarassingly fatal in a close match.
MICHAEL VAN GERWEN'S STRENGTH: POWER SCORING
Michael van Gerwen stands out not only from his Premier League peers but from every other darts player on the planet in his ability to hit more trebles and score more points than his opponents, visit after visit.
In a 2018 Premier League campaign in which he rarely approached the astronomical averages he achieved on an almost weekly basis in 2016, Van Gerwen nevertheless managed to hit the big trebles with nearly every other dart.
Averaging 115.50 with three darts at treble 20 and 108.58 with three darts at treble 19, this power scoring ability puts the world number one on a finish after nine darts thrown in a majority of legs.
It can often seem as if the Dutchman gets to throw an extra dart in every leg by virtue of the extra trebles that he hits, and no player in the world has managed to match his accuracy.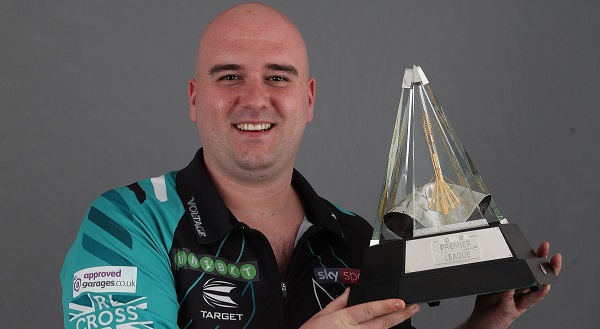 ROB CROSS' WEAKNESS: COVER SHOTS
For a man who challenged the cover shot supremacy of Michael van Gerwen himself in the final months of 2017, Cross' scoring on the treble 19 and treble 18 has been disappointing in the Premier League.
On both trebles, Cross is only averaging 36% accuracy, a far cry from his mid-40s percentages at the 2017 European Championship and Grand Slam, and fully ten percentage points behind Thursday's opponent.
Cross' average per-dart score in the Premier League of 31.9 for each individual dart at treble 19 is actually well below the PDC average of 33.1, and a troubling omen for a player who will need every last dart to find its treble in order to keep up with the reigning champion.
ROB CROSS' STRENGTH: HITTING DOUBLE 18
Since Jelle Klaasen gave up his erstwhile favourite double in favour of tops, Rob Cross' accuracy on the double 18 has been almost unbelievable.
From hitting a dozen consecutive double 18s in the World Championship to his 72% accuracy in the Premier League, his success on this one segment has been wildly out of proportion to any other player's fortunes on any other double.
Why Cross has fared so well in this one corner of the dartboard remains a mystery, but his opponents have had fair warning from witnessing the World Champion sink scores of darts into the red sisal; if Cross has 36 remaining, don't expect to return to the board.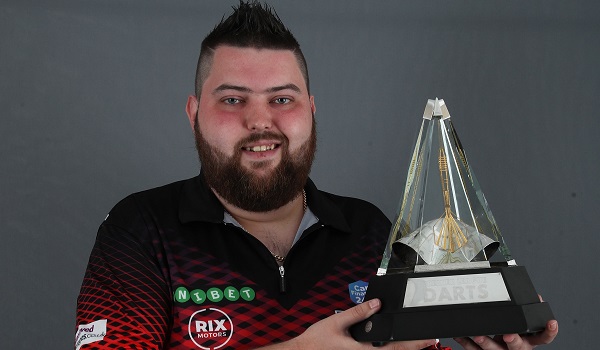 MICHAEL SMITH'S WEAKNESS: HITTING 180s
For a player who has traditionally been known for his ability to rack up dozens of 180s over the course of a tournament, Smith's haul of big three-treble visits has been surprisingly low during the 2018 Premier League.
With only 43 scores of 171, 174, 177 or 180 this year, his overall rate of 0.276 171-180 visits per leg puts him a great distance behind the other three semi-finalists.
Smith partially makes up for this deficit by hitting 140s at a slightly higher rate, but when faced with a semifinal opponent in Gary Anderson who has hit three such visits for every two of Smith's, the St Helens star may struggle to keep up with the Scotsman's stunning accuracy.
MICHAEL SMITH'S STRENGTH: CHECKING OUT ON TOPS
In his choice of doubles, Michael Smith is not an especially versatile player.
In 16 Premier League matches played since February, Smith has won only one of his 90 legs on double 16, one on double 18 and three on double 12.
Despite his nickname, Bully Boy's favorite double is tops; more than two thirds of all his darts at double these past months have been thrown at either double 20, double ten or double five.
Yet a 44% doubles percentage on tops, and a three-dart checkout percentage of 88.5% from a score of 40, have kept him in good stead throughout the Premier League.
Moreover, the fact that the vast majority of his misses fall to the outside mean that he is very rarely confronted with the tops-adherent's nightmare, wasting a dart by splitting double five; Smith has done this only twice in the past 156 legs.
Specializing in a single double is no vice if you can hit it, and Michael Smith certainly can.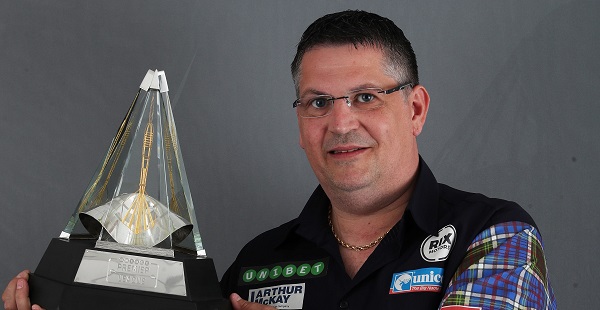 GARY ANDERSON'S WEAKNESS: SMALL CHECKOUTS
Gary Anderson will be desperate not to repeat his performance against Michael Smith on the opening night of the Premier League, in which he failed to check out in six of the eight occasions in which he had three darts in hand with which to hit a double to win a leg.
Twelve more such occasions followed in his next 15 matches - more than one third of all his missed doubles in the Premier League came from failing to check out from scores like 20, 28, 32 and 40 in three darts.
The odds of returning to the board for three more doubles after a bungled first attempt will be especially low when playing against Cross, Smith or Van Gerwen in a TV semi-final with hundreds of thousands of pounds on the line.
All three adversaries complete their three-darts-at-double finishes better than 77% of the time, making Anderson's 60% completion rate in the 2018 Premier League look almost amateurish by comparison.
GARY ANDERSON'S STRENGTH: BIG CHECKOUTS UNDER PRESSURE
One of the most memorable legs in Premier League history was played on February 15: Michael van Gerwen, having thrown seven perfect darts to start the leg, was arrested in his inexorable progress by a heart-stopping 170 finish from Gary Anderson.
Three months later, facing a 180 from his Dutch opponent which left double 12, Anderson responded by checking out 112 to secure a point and again, check the advances of the Dutchman.
Anderson's 18.8% checkout percentage in the Premier League on finishes of 99 and 101-170, if matched on the PDC tour writ large, would give him the highest percentage of any player in the PDC.
The experience of so many showdowns with Michael van Gerwen and Phil Taylor in big TV events has proved invaluable to the Scot, and surely will do again.