ROWBY-JOHN RODRIGUEZ and Kenny Neyens shared victories as the second PDC Unicorn Development Tour weekend of 2018 began at Halle 39 in Hildesheim on Saturday.
Rodriguez won his third Development Tour title, and his first PDC title of the year, with a 5-0 whitewash of George Killington in the final of Event Five in Germany.
The Austrian ace is a familiar face to darts fans, having competed in a number of televised PDC events, and continued his progress by picking up the £2,000 Development Tour title.
The 24-year-old former Austrian World Cup star overcame Brian Raman, George Gardner, Jack Dickinson and Josh McCarthy as he reached the quarter-finals.
There, he enjoyed a 5-2 win over Tommy Wilson before seeing off Justin van Tergouw 5-3 in the semis, and then eased to the title with a comfortable win over Killington.
Dimitri Van den Bergh reached the last 16 of Event Five only hours after his success in reaching the German Darts Masters final in Gelsenkirchen, before losing out to Rusty-Jake Rodriguez.
Event Six saw Belgian youngster Neyens go all the way to win a third Development Tour title of his promising career, seeing off Jarred Cole 5-2 in the final.
Neyens, who made his TV debut at the 2018 World Championship, bounced back from his 4-1 loss to McCarthy in the last 32 of the day's earlier tournament by going all the way to glory.
The 23-year-old recorded wins over Mike van Duivenbode, Ted Evetts, Dylan Powell and Harry Ward as he reached the last eight.
Neyens then cruised past Jordan Boyce 5-1 and beat German star Martin Schindler 5-2, before claiming his first title of the year with a win over Cole.
The second PDC Unicorn Development Tour weekend of the year concludes on Sunday with a further two £10,000 tournaments at Halle 39 in Hildesheim.
SEE FULL RESULTS IN THE MATCH CENTRE AT THIS LINK
PDC Unicorn Development Tour
Saturday May 26, Halle 39, Hildesheim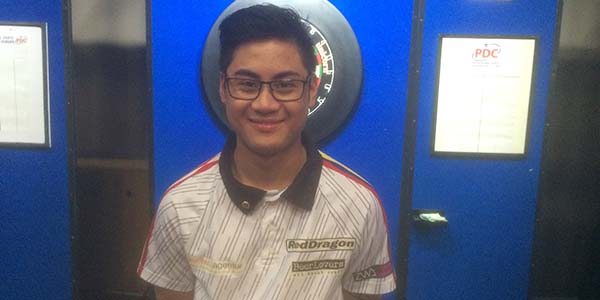 PDC Unicorn Development Tour
Saturday May 26, Halle 39, Hildesheim, Germany
Event Five
Last 16
Rusty-Jake Rodriguez 4-2 Dimitri Van den Bergh
George Killington 4-0 Lars Fransen
Ryan Meikle 4-3 Martin Schindler
Sven Groen 4-2 Harry Ward
Rhys Hayden 4-2 Luke Humphries
Justin van Tergouw 4-3 Hendrik Eggermann
Tommy Wilson 4-0 Jarred Cole
Rowby-John Rodriguez 4-2 Josh McCarthy
Quarter-Finals
George Killington 5-3 Rusty-Jake Rodriguez
Ryan Meikle 5-2 Sven Groen
Justin van Tergouw 5-2 Rhys Hayden
Rowby-John Rodriguez 5-2 Tommy Wilson
Semi-Finals
George Killington 5-3 Ryan Meikle
Rowby-John Rodriguez 5-3 Justin van Tergouw
Final
Rowby-John Rodriguez 5-0 George Killington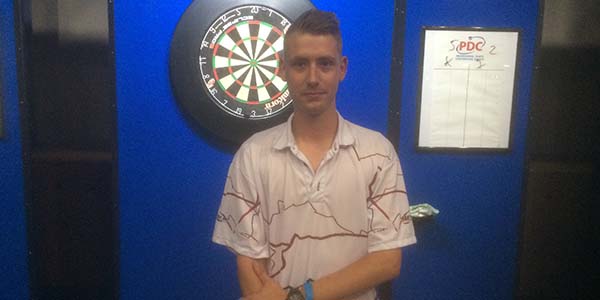 Event Six
Last 16
Martin Schindler 4-3 Jakob Kelly
George Gardner 4-2 Ben Cheeseman
Kenny Neyens 4-3 Harry Ward
Jordan Boyce 4-3 Wessel Nijman
Jarred Cole 4-1 Josh McCarthy
Bradley Kirk 4-1 Nico Blum
Jimmy Hendriks 4-3 Rusty-Jake Rodriguez
Kevin Doets 4-2 John Brown
Quarter-Finals
Martin Schindler 5-0 George Gardner
Kenny Neyens 5-1 Jordan Boyce
Jarred Cole 5-4 Bradley Kirk
Jimmy Hendriks 5-1 Kevin Doets
Semi-Finals
Kenny Neyens 5-2 Martin Schindler
Jarred Cole 5-0 Jimmy Hendriks
Final
Kenny Neyens 5-2 Jarred Cole