MICHAEL VAN GERWEN believes his Auckland Darts Masters triumph has silenced his doubters but insists there is much more to come.
The world number one suffered an unusually barren July as he failed to reach the final of either the US Darts Masters or the Shanghai Darts Masters before crashing out in round one of the World Matchplay.
Van Gerwen responded in style at last weekend's New Zealand event, securing his first World Series title of the year with a resounding 11-4 win over Raymond van Barneveld.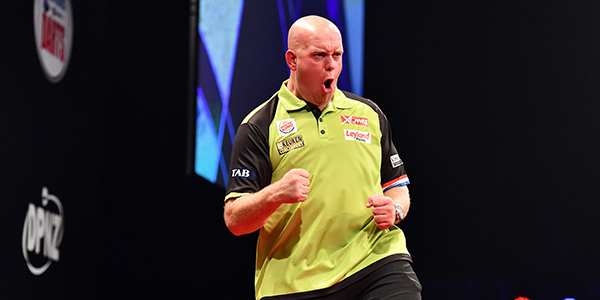 I don't need to prove anything, they know how good I am
"I don't need to prove anything, they know how good I am," said Van Gerwen, who defeated Cody Harris, Gary Anderson and Peter Wright en route to the final.
"I would say 90-95% of the time they [other players] lose to me anyway.
"If I keep my focus on my own game then I can do some phenomenal stuff. It's difficult to do it constantly so I need to make sure I keep myself focused all the time."
Van Gerwen was at his sensational best in the first three matches of the tournament, posting averages of 102.45, 105.87 and 102.76 against Harris, Anderson and Wright respectively, hitting at least 50% of his darts at double in each game.
However, the two-time World Champion believes he has many more gears to go through during the remainder of the year.
"I think I didn't play bad but I know there's more in the tank," Van Gerwen continued.
"I didn't show everything I can do so I'm a bit disappointed with that but the win is the only thing that counts.
"I've never won this event before so I'm really delighted to get my hands on a new trophy."
The Dutch phenomenon now has an Oceanic hat-trick in his sights as he travels on to Melbourne this weekend followed by a trip to Brisbane the following week.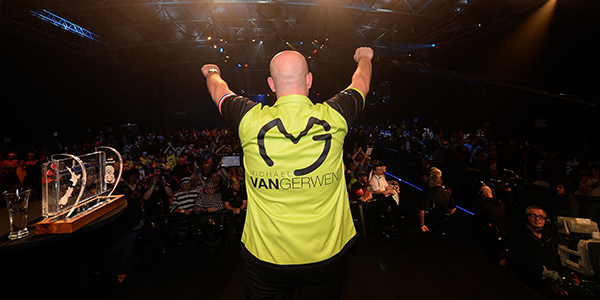 "You have to make sure you keep progressing," Van Gerwen added.
"At home you have to give everything to preparation for your matches and that is what I need to keep doing to stay at a good level.
"My confidence over the last four or five years has been really good so that is a help to me."
The World Series tour continues with the Melbourne Darts Masters this weekend (August 10-12) at the Hisense Arena. For tickets, visit www.ticketek.com.au.
The Brisbane Darts Masters will be held from August 17-19 at the BCEC. For tickets, visit www.ticketek.com.au.
Melbourne Darts Masters
August 10-12, Hisense Arena, Melbourne, Australia
Competing Players
PDC Representatives: Michael van Gerwen, Peter Wright, Rob Cross, Gary Anderson, Simon Whitlock, Kyle Anderson, Michael Smith, Raymond van Barneveld
Oceanic Representatives: Corey Cadby, Tim Pusey, Raymond Smith, Haupai Puha, Damon Heta, Mike Bonser, Ray O'Donnell, James Bailey
Brisbane Darts Masters
August 17-19, BCEC, Brisbane, Australia
Competing Players
PDC Representatives: Michael van Gerwen, Peter Wright, Rob Cross, Gary Anderson, Simon Whitlock, Kyle Anderson, Michael Smith, Raymond van Barneveld
Oceanic Representatives: Corey Cadby, Tim Pusey, Raymond Smith, Mark Cleaver, Damon Heta, Gordon Mathers, Barry Gardner, Justin Thompson