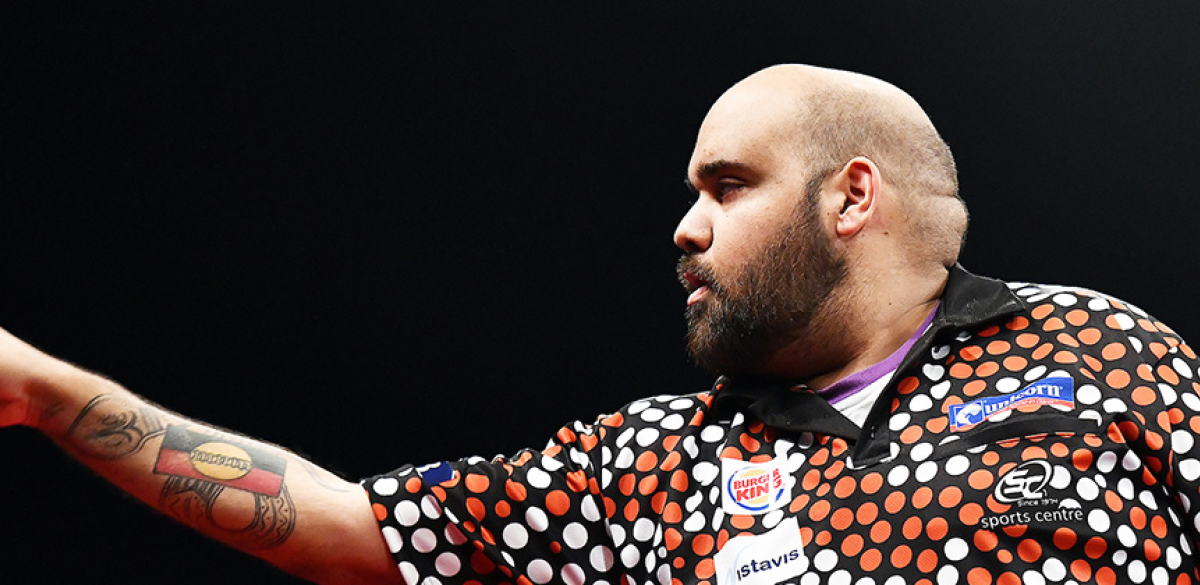 SEVEN players, headlined by Kyle Anderson, Robert Thornton and James Wilson, secured places in both the Dutch Darts Championship & the International Darts Open.
Monday's double qualifying event saw 18 spots on offer in each of September's £135,000 European Tour events in Maastricht and Riesa.
Former Auckland Darts Master Anderson defeated Andrew Gilding and Terry Jenkins to seal his spot in Maastricht, before winning a place in Riesa with victories over Colin Osborne and Gary Eastwood.
Former UK Open and World Grand Prix winner Thornton secured his sixth and seventh European Tour appearances of 2018 with wins over Luke Humphries, Tony Newell, Matt Padgett and Kevin Burness on the night.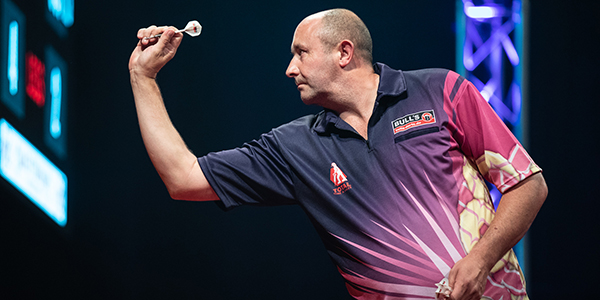 Last weekend's German Darts Championship runner-up Wilson booked his place in Maastricht with wins over Ryan Harrington and Prakash Jiwa, before overcoming Dave Prins and Simon Stevenson to qualify for the International Darts Open.
Canadian youngster Dawson Murschell made it through to his second and third European Tour events of the year, while Steve West, who has already made two semi-finals on the continent this year, also enjoyed double delight in Barnsley.
Ross Smith and Ryan Searle completed the seven players to enjoy a qualifying double on the night.
The Dutch Darts Championship will take place from September 7-9, while the International Darts Open will be staged the following weekend from September 14-16.
The PDC ProTour mid-week action in Barnsley continues with Players Championship tournaments on Tuesday and Wednesday (12pm), with coverage being broadcast live in PDCTV-HD.
SEE FULL RESULTS IN THE MATCH CENTRE AT THIS LINK
2018 Dutch Darts Championship (ET11)
UK Qualifier
Monday September 3, Barnsley Metrodome
Final Round
Steve West 6-4 Devon Petersen
Barrie Bates 6- 5 Steve Beaton
James Wilson 6-3 Prakash Jiwa
Kevin Painter 6-2 John Henderson
Ross Smith 6 -5 Matthew Edgar
Arron Monk 6 -4 Paul Rowley
Andy Boulton 6-3 James Richardson
Kyle Anderson 6-2 Terry Jenkins
Josh Payne 6-1 Cameron Menzies
Wayne Jones 6-0 Joe Murnan
Dawson Murschell 6-0 Barry Lynn
William O'Connor 6-5 Matthew Dennant
Paul Nicholson 6-2 Brendan Dolan
Ritchie Edhouse 6-4 Harry Ward
Darren Johnson 6-4 Robert Owen
Robert Thornton 6-5 Tony Newell
Ricky Evans 6-5 Stephen Burton
Ryan Searle 6-3 Scott Taylor

ET11 UK Qualifiers: Steve West, Barrie Bates, James Wilson, Kevin Painter, Ross Smith, Arron Monk, Andy Boulton, Kyle Anderson, Josh Payne, Wayne Jones, Dawson Murschell, William O'Connor, Paul Nicholson, Ritchie Edhouse, Darren Johnson, Robert Thornton, Ricky Evans, Ryan Searle
2018 International Darts Open (ET12)
UK Qualifier
Monday September 3, Barnsley Metrodome
Final Round
Steve West 6-4 Arron Monk
Steve Beaton 6-5 Matthew Edgar
James Wilson 6-1 Simon Stevenson
John Henderson 6-3 Joe Murnan
Ross Smith 6-5 Keegan Brown
Steve Lennon 6-4 Cameron Menzies
Barry Lynn 6-5 Chris Dobey
Kyle Anderson 6-5 Gary Eastwood
Ryan Searle 6-5 Luke Humphries
Dawson Murschell 6-5 Ritchie Edhouse
Matthew Dennant 6-1 Aden Kirk
Terry Jenkins 6-5 Bradley Brooks
Terry Temple 6-5 Paul Nicholson
Mickey Mansell 6-0 David Pallett
Ryan Joyce 6-3 Richie Burnett
Robert Thornton 6-1 Kevin Burness
James Richardson 6-3 Ricky Evans
Adam Huckvale 6-5 Stephen Burton
ET12 UK Qualifiers: Steve West, Steve Beaton, James Wilson, John Henderson, Ross Smith, Steve Lennon, Barry Lynn, Kyle Anderson, Ryan Searle, Dawson Murschell, Matthew Dennant, Terry Jenkins, Terry Temple, Mickey Mansell, Ryan Joyce, Robert Thornton, James Richardson, Adam Huckvale