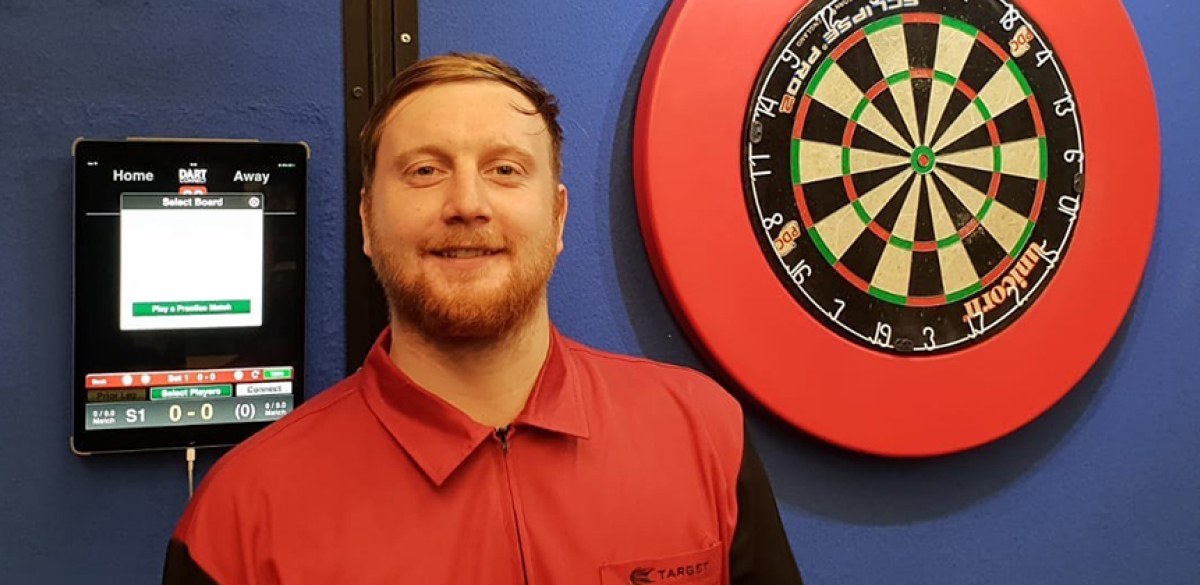 CAMERON MENZIES and Lee Budgen enjoyed their first PDC Unicorn Challenge Tour title wins as the year's fourth double-header weekend concluded in Wigan on Sunday.
A finalist in January's Event Four, Menzies overcame Mark Frost 5-0 in the final to clinch the first £2,000 title of the day.
The Scottish star defeated Mick Todd, Brett Claydon, Kevin Edward and Robert Smith to reach the quarter-finals.
There, Menzies beat Welsh veteran Barrie Bates 5-3, before enjoying a 5-0 whitewash of Mark Walsh to reach his second Challenge Tour final of the year.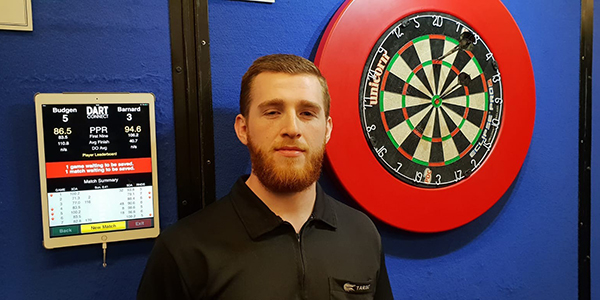 In Event 16, Budgen defeated Michael Barnard 5-3 to seal his maiden Challenge Tour triumph.
Three-time Challenge Tour winner in 2018 Barnard missed the bullseye for a 161 checkout which would've levelled the tie at 4-4, before Budgen took out a 170 finish to claim the title.
Budgen recorded wins over Claydon, Kelvin Hart, Cody Harris, Evander Stevenson, Kevin Garcia and Andy Boulton to reach the final.
The final PDC Unicorn Challenge Tour of the year will see Events 17-20 take place on November 10-11 at the East of England Arena, Peterborough.
See full results in the MATCH CENTRE.
PDC Unicorn Challenge Tour
Sunday September 9, Robin Park Tennis Centre, Wigan
Event 15
Last 16
Matt Clark 5-2 Harry Ward
Mark Walsh 5-3 Krzysztof Ratajski
Cameron Menzies 5-4 Robert Smith
Barrie Bates 5-1 Paul Holloway
Andy Boulton 5-3 Cody Harris
Mike De Decker 5-1 David Evans
Yordi Meeuwisse 5-3 Jason Marriott
Mark Frost 5-4 Simon Preston
Quarter-Finals
Mark Walsh 5-3 Matt Clark
Cameron Menzies 5-3 Barrie Bates
Andy Boulton 5-4 Mike De Decker
Mark Frost 5-2 Yordi Meeuwisse
Semi-Finals
Cameron Menzies 5-0 Mark Walsh
Mark Frost 5-4 Andy Boulton

Final
Cameron Menzies 5-0 Mark Frost
Event 16
Last 16
Kevin Garcia 5-4 Lewis Pride
Lee Budgen 5-3 Evander Stevenson
Andy Boulton 5-0 Patrick Lynskey
Richie Corner 5-4 Nico Blum
Michael Barnard 5-4 Martin Atkins (Wigan)
Krzysztof Ratajski 5-2 Mark Frost
Barrie Bates 5-3 George Gardner
Matthew Dennant 5-4 Kevin Edwards

Quarter-Finals
Lee Budgen 5-2 Kevin Garcia
Andy Boulton 5-1 Richie Corner
Michael Barnard 5-2 Krzysztof Ratajski
Matthew Dennant 5-1 Barrie Bates

Semi-Finals
Lee Budgen 5-4 Andy Boulton
Michael Barnard 5-2 Matthew Dennant

Final
Lee Budgen 5-3 Michael Barnard